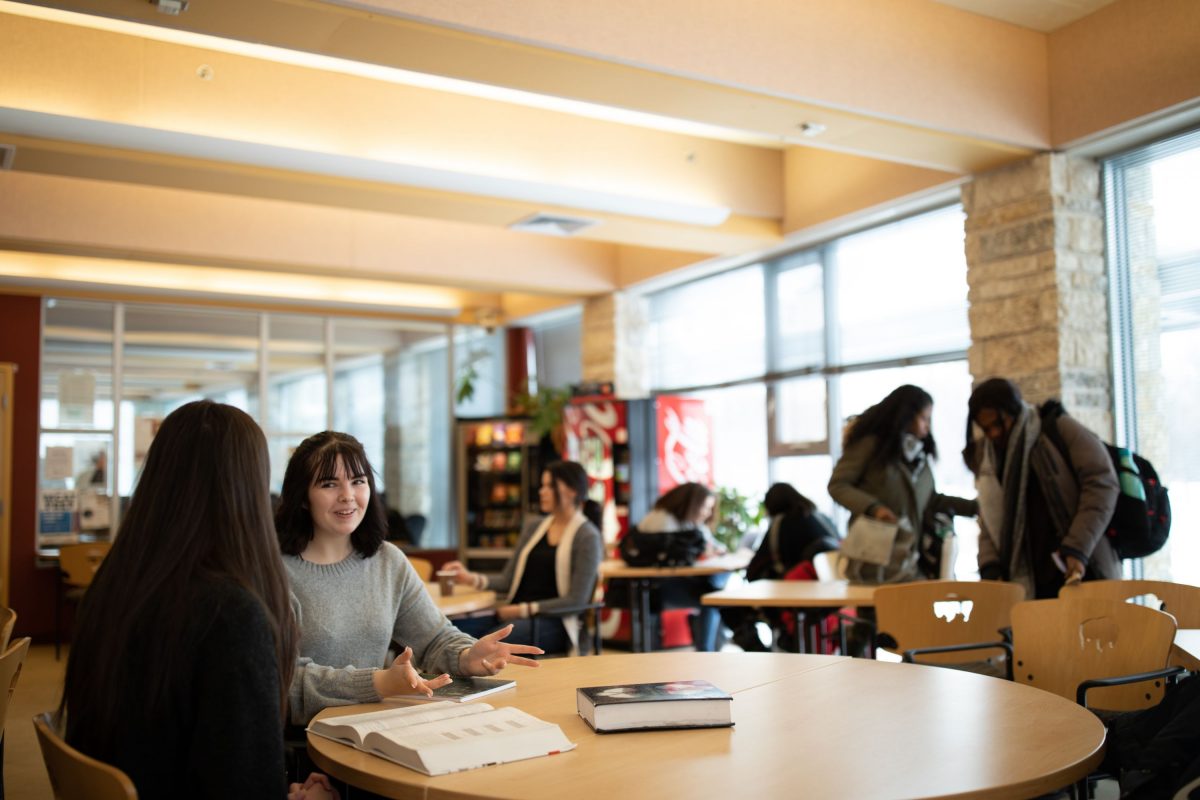 Confident and comfortable in the university space
Program helps Indigenous students adjust to post-secondary life
June 21, 2023 —
The UM community is well-known for many things, especially its efforts to support its community by empowering every individual's identity and celebrating diversity.
Faculty of Science student Kyla Fidler recently took part in the Qualico Bridge to Success program (QBTS), which supports Indigenous first year students as they adjust to post-secondary school. The program offers spiritual, mental, emotional and academic support to Indigenous students as they strive for success at such a key point in their personal and professional development.
One of the program's most unique aspects is that it helps build a strong sense of community for UM's Indigenous students, especially beneficial to those who are pursuing a degree as mature students or for those whose high-school-to-university transition fell in line with the COVID-19 pandemic. The latter was the case for Fidler, who found the change from high school to university more difficult as she knew fewer people going into UM.
Offered through the Indigenous Student Centre, QBTS programming provides culturally-relevant resources to First Nations, Métis and Inuit students through a variety of activities and events. These include the Neechiwaken Indigenous Peer Mentorship Program, check-ins with academic advisors, and connection to a cultural community on campus, all of which are specifically organized to help QBTS students find success.
"It really made the transition from high school to university a lot smoother since I had an opportunity to learn and ask questions before university even started," says Fidler, referring to the program's Qualico Boot Camp. This pre-orientation event delivers detailed information about UM campuses, allows students to meet fellow students, faculty and staff, and delves deeper into what being a university student means or can look like. Many students may even be hearing most of the information for the first time, in which case, the event will foster an informative yet fun and accessible atmosphere.
"Having the opportunity and the push to go see an academic advisor really changed my trajectory in university because I feel like I had a better understanding of what I was supposed to be doing early in my education," Fidler adds.
She was also able to attend multiple social events to alleviate stress and anxiety around the student experience, provided with a space to bond with her peers, and encouraged to connect with other students in different classes. After spending a full year with the QBTS community, she can confidently say it's been a pleasure to watch herself and her fellow students progress and grow through their early education: "We became more confident and comfortable in the university space," and established a strong support system for each other right at the start of their journey at UM.
Her advice to other students in a similar position, starting out at university and trying to figure out their next steps?
"Do not be afraid to reach out ask for help," Fidler says. "Everyone has been in your shoes before and feeling the same way as you are." Help-seeking behaviour is a crucial part of every person's skillset, and QBTS certainly shows the direct value of taking the leap, asking questions, and to leave no stone unturned when it comes to curiosity.
After finding success in the program, Fidler followed her passion for wildlife conservation and has since taken on a position at Wildlife Haven Rehabilitation Centre.
The Qualico Bridge to Success program is accepting applications for the 2023-2024 academic year. Interested applicants can apply today, or contact the Indigenous Student Centre at isc [at] umanitoba [dot] ca, for any questions. Prospective students must submit an application to UM prior to applying to QBTS.
The Qualico Bridge to Success program at the Indigenous Student Centre is made possible thanks to the generous support of Qualico, a leader in real estate development based in Winnipeg, Manitoba.