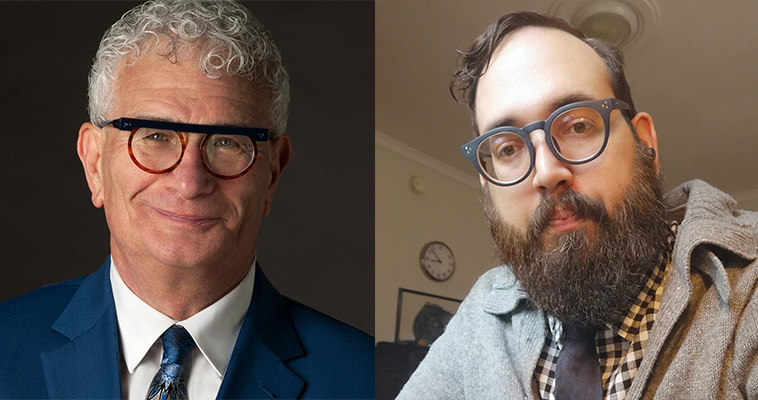 Close-knit Class of 1980 creates bursary for Indigenous law students
Starting in 2023, students will have more access to financial security
July 15, 2022 —
Thanks to the efforts of a close-knit group of Faculty of Law alumni, Indigenous law students at Robson Hall will have access to another source of much-needed bursary funds, starting in the fall of 2023.
After the discovery in May 2021 of suspected unmarked graves of children on the grounds of the former Indian Residential School at Kamloops, BC, members of Robson Hall's Class of 1980 were quick to respond to a suggestion that they do something to encourage and support Indigenous law students.
Norman Yusim [B.A./77, LL.B./80], a family lawyer at Fillmore Riley LLP, explained that it all started with an email that Randy Bennell [LL.B./80] sent to classmates on June 25, 2021, reminding them that it was 40 years to the day since many of them were called to the Manitoba bar.
Classmate Lea Baturin [B.A./77, LL.B./80] responded with a proposal inspired by the news of the day. "She thought it would be a fantastic idea to contribute to a bursary for an Indigenous law student for a number of reasons. One, it was to support Robson Hall. Two, it was to leave a legacy. And three, it was to honour, really, the residential school survivors and victims in Canada," Yusim said. "It was a really big issue for us and when it was suggested by Lea, it didn't take much arm-twisting."
Within days, a committee — consisting of classmates Baturin, Yusim, Mira Thow [LL.B./80] and Frances Bidewell [LL.B./80] — was formed to begin the fund-raising effort. The response from the class was very positive. "I'm really proud of our class," Yusim said, adding that the initial amount they set out to collect was $7,500. Within the first week, however, they had over $11,000, and then $25,000.
Realizing this could be a long-term bursary available annually to an Indigenous student, they began working with the University of Manitoba's Donor Relations Department to set up Terms of Reference. Currently, the class has collected over $33,000 and hopes to raise more.
In a letter thanking the Class of 1980 for their initiative, second-year law student Adam Kowal pointed out that entering the legal profession as an Indigenous student is difficult. "Law academia is not easy in general, and it is while facing further obstacles that Indigenous students face it," said Kowal, the co-president of the Manitoba Indigenous Law Students Association.
Kowal explained, "Law school for Indigenous students can feel unsafe in a variety of ways. Often many students feel isolated, afraid to speak up in discussion with Indigenous perspectives, or simply that one might see any view as an Indigenous perspective. Another sense can be in physical insecurity, whether that be anxiety over dressing appropriately to fit in or a comfortable environment to study in or go to sleep in at night."
Most significantly, he told the class of 1980, "A great mitigating factor towards these situations addresses financial security. The creation of a bursary for Indigenous students would add safety to an enriching community. It would help level the playing field and it would allow for resources on hand for an individual or group that deserves to succeed."
Yusim said Kowal's letter moved him deeply, particularly his comments that financial security would help students feel safer and more connected. "We wanted to help Indigenous students to achieve their goal of becoming lawyers. Tuition is very expensive now: $14,000 a year for tuition," Yusim said. "Then there's books and there's the registration costs. Working in the summer to make money to pay for (all) your tuition, books and registration costs seems to have gone the way of the dodo bird … He (Kowal) felt that this particular bursary would contribute to the success of the Indigenous students by easing the financial burden."
Yusim said the Class of 1980 has been strongly influenced by the actions and career path of Senator Murray Sinclair, Chair of the Truth and Reconciliation Commission, who graduated a year ahead of them in the Class of 1979. Law students in those days were part of a generation taught by professors he described as "probably some of the best," including Gerry Nemiroff and Barney Sneiderman. "We just had great professors all the way through who helped build the foundation for us as lawyers, at least for me."
In a letter thanking the Class of 1980, Marc Kruse, a Robson Hall alum of 2015, and Indigenous Legal Studies Coordinator at the Faculty of Law, said Robson Hall doesn't currently have any internal scholarships for Indigenous students. "Having the ability to award monies to Indigenous students will allow us to be competitive with other larger law schools," he said.
Kruse also pointed to the barriers Indigenous students face when trying to access post-secondary education, especially expensive professional programs. He said the faculty is currently drafting changes to its Indigenous applicant category, including internal financial support. "At Robson Hall we are committed to respecting and implementing when appropriate, the TRC calls to action."
The Class of 1980 bursary is eligible for funding from a provincial government program to encourage private donors to create bursaries and scholarships. The Manitoba Bursaries and Scholarship Initiative will match half the amount awarded as a bursary for three consecutive years, commencing in the fall of 2023.
To contribute to the bursary fund, please visit the Law Class of 1980 Bursary donation page.