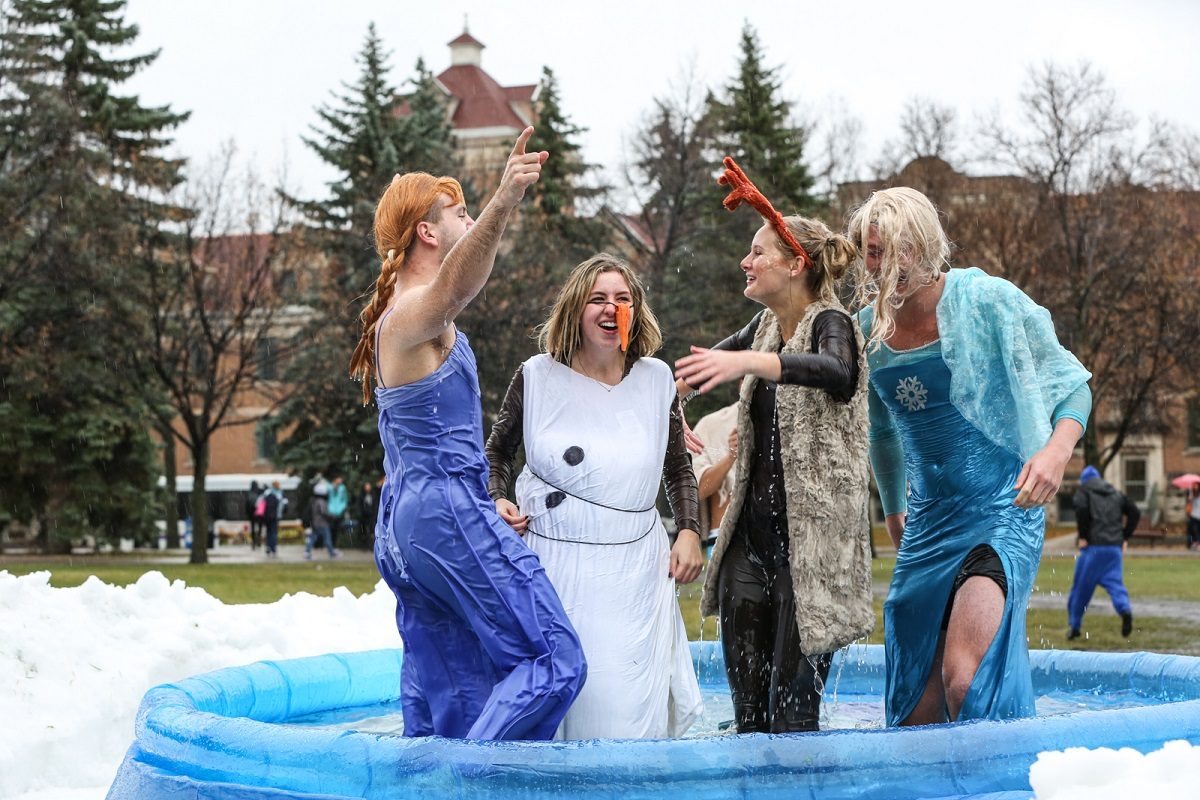 Chillin' for Charity 2018
October 15, 2018 —
On Thursday, October 18, more than 40 students from the Asper School of Business will be taking the plunge into an icy-cold pool of water to raise money for the United Way of Winnipeg.
The students are members of "Team Toba", competing in an undergraduate business student competition called Jeux de Commerce (JDC) West. Each year, JDC West teams across Western Canada host their own Chillin' for Charity event.
Team Toba has set a goal to raise a total of $18,000 through student donations and the generous donations by RBC and 24-7 Intouch, the Premier Charity Partner and Executive Charity Partner, respectively.
Show your support to Team Toba by making a donation online.
What: Chillin' for Charity
When: Thursday, October 18, from 11:10 a.m. until 12 p.m.
Where: Duckworth Quad