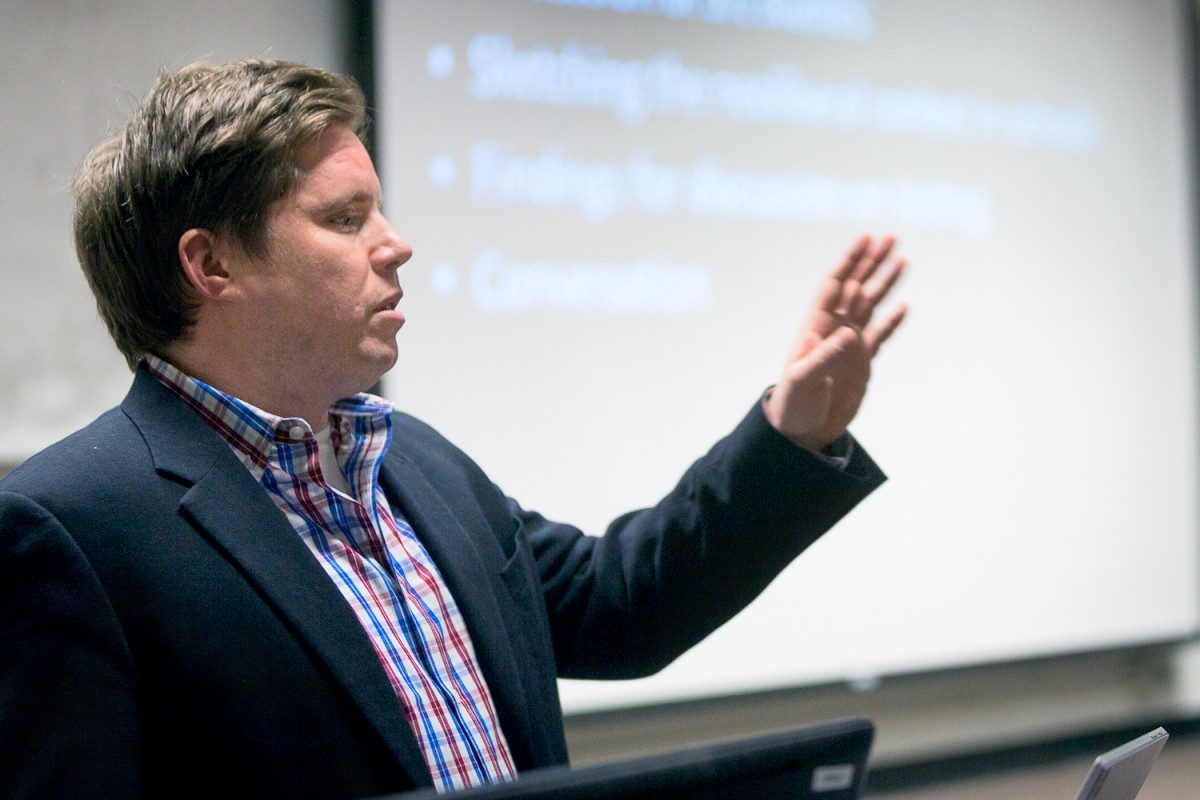 Changing nature of teaching
Teachers expected to do more with less resources: Kempf
November 24, 2017 —
Teachers are increasingly asked to do more in less time while increasingly being left out of decision-making that affects their work, says Arlo Kempf, assistant professor, Ontario Institute for Studies in Education at the University of Toronto.
"These are really difficult consequences for what it means to be a teacher in the 21st century," Kempf says in an interview before presenting a lecture on the changing nature of teachers' work at the Faculty of Education. "And typically, I think it's harder, I think it can often be less rewarding, and in the states especially, unappreciated."
Kempf's lecture focused largely how teaching has changed under the influence of neoliberalism, a political ideology gaining influence since the 1980s that has seen governments of all political stripes adopt policies of privatization, austerity and deregulation in exchange for a declining government role. In addition to cuts to education, neoliberalism involves also influences curriculum and how provinces assess education practices.
Kempf urges teachers to engage in conversations on education and educational change, considering where teachers are empowered and where they're not.
"We need to be looking at the different processes impacting teachers and teachers' works. Recognizing that we need to be leaders, as professionals, within the sphere of education," Kempf says. "At the same time that we have a duty to resist policy that's not good for students. And resist policy that that's not good for working conditions because learning conditions are working conditions."
As examples of measures of resistance, Kempf cites teachers in New York, Chicago and Seattle who have refused to administer standardized tests, a method Kempf says is symptomatic of neoliberalization. Other characteristics include a push for accountability, standardization, centralization and global competencies.
"No matter who's in power, the responsibilities for governments remain same in terms of engaging teachers to improve the profession, to improve education as a whole and to support students," Kempf says, adding that while education systems across Canada vary from province to province, teachers are well regarded.
Kempf concludes with advice for teachers navigating policy changes in education.
"Find ways to represent the profession in a way that moves it forward and invest in your own sense of well-being," he says. "Take yourself seriously as a teacher. One of the fortunate cases about a successful jurisdiction like Canada is that you can almost always look to places where best practices are happening."