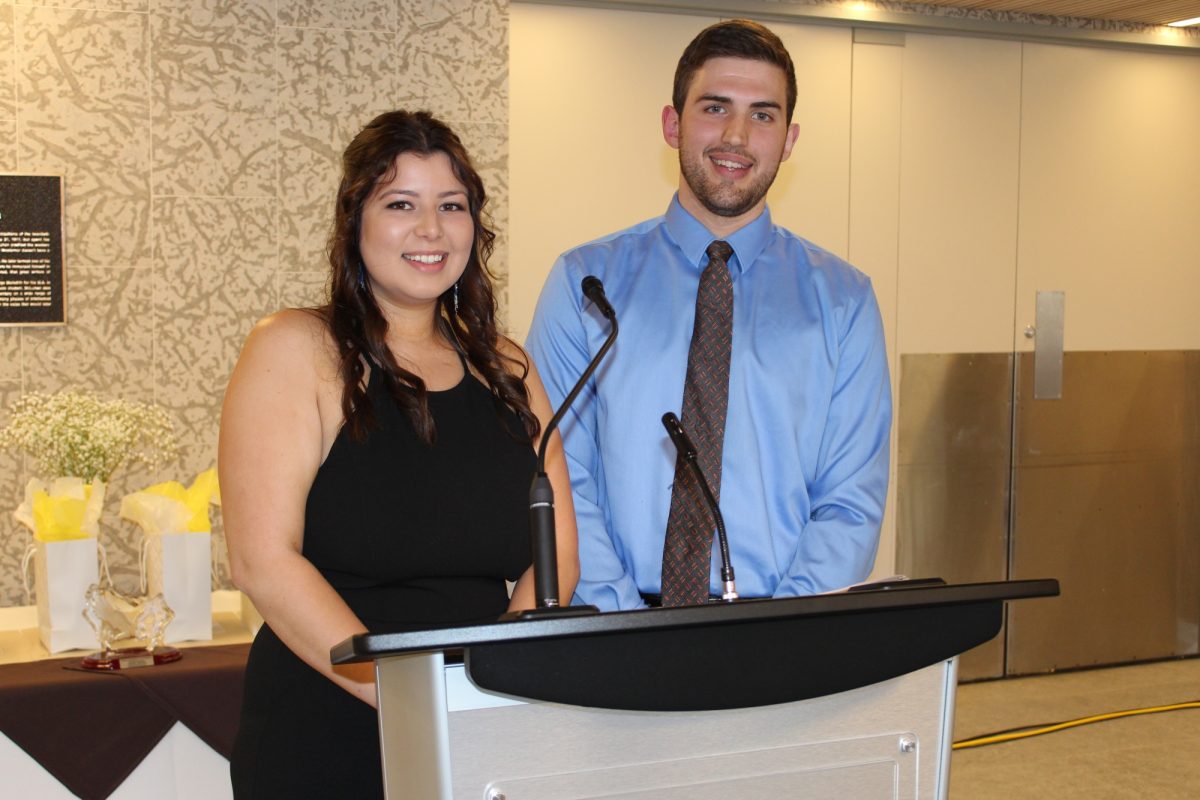 Celebrating student success
Access Program grads honoured
May 21, 2019 —
On May 16, the Access Program celebrated the success of their students who graduated in the fall of 2018, as well as those who are eligible to graduate in the spring and winter of 2019.
"We are absolutely proud of them and thankful to have been a part of their lives," says Diedre Desmarais, Area Director, Access and Aboriginal Focus Programs. "The students have to do the work. The ideas, the research has to come from them. They have to walk the path and follow their dream. We support them, to realize their greatest potential."
The celebration is affectionately known as the Access grad, even though students do not officially graduate until convocation. This year, the celebration honoured 16 students of diverse cultures and backgrounds. The majority are Indigenous. They will receive degrees in dentistry, nursing, education, kinesiology, environmental studies, and commerce. Six current Access Program students were also presented with the Extended Education Endowment Award, recognizing academic excellence.
"Our grad is a way to acknowledge all of our graduands, to recognize their hard work, share a meal with them, and give them a gift. This is our way to give back to students, a special way to honour them. We have celebrated our graduands for many years."
For over 40 years, the Access Program has provided holistic support to students attending the U of M. There are currently 185 students in the Access Program, and over 80 students have applied to start university this fall with Access.
"Access is an important program. We support students holistically and culturally," says Desmarais. "With us, they have the support of the Access community and a great group of professionals. Students are comfortable here. Together, we laugh and we cry. We advocate for them and we are there for them."
The Access Program has a strong Indigenous connection. Over 80 per cent of Access students are Indigenous. Half of the Access staff is Indigenous, including the Dakota Unkan (Grandfather)-in-residence. The Extended Education Access Program is located in Migizii Agamik (Bald Eagle Lodge) on the Fort Garry campus.
The celebration included expressions of Indigenous culture like the honour song and a prayer by Unkan Wanbdi Wakita, and entertainment by father and twin sons act Double the Trouble. Guests included representatives from Extended Education, the U of M, Access staff, and students' family and friends.
Emőke Szathmáry, Past President and Vice Chancellor of the U of M (1996 to 2008), provided the community address. She compared the journeys of Access students to those of trickles of water flowing to streams and the river, where their troubles are washed away.
"I am immensely proud of you," said Szathmáry. "Your alma mater is very proud of you. Much is expected of you."
Education graduand, Victoria McIntosh, offered the toast to her fellow graduates.
"Keep on learning, in every moment," McIntosh said. "My grandmother was my greatest teacher. She always said watch what's around you, be kind to people, and pay attention."