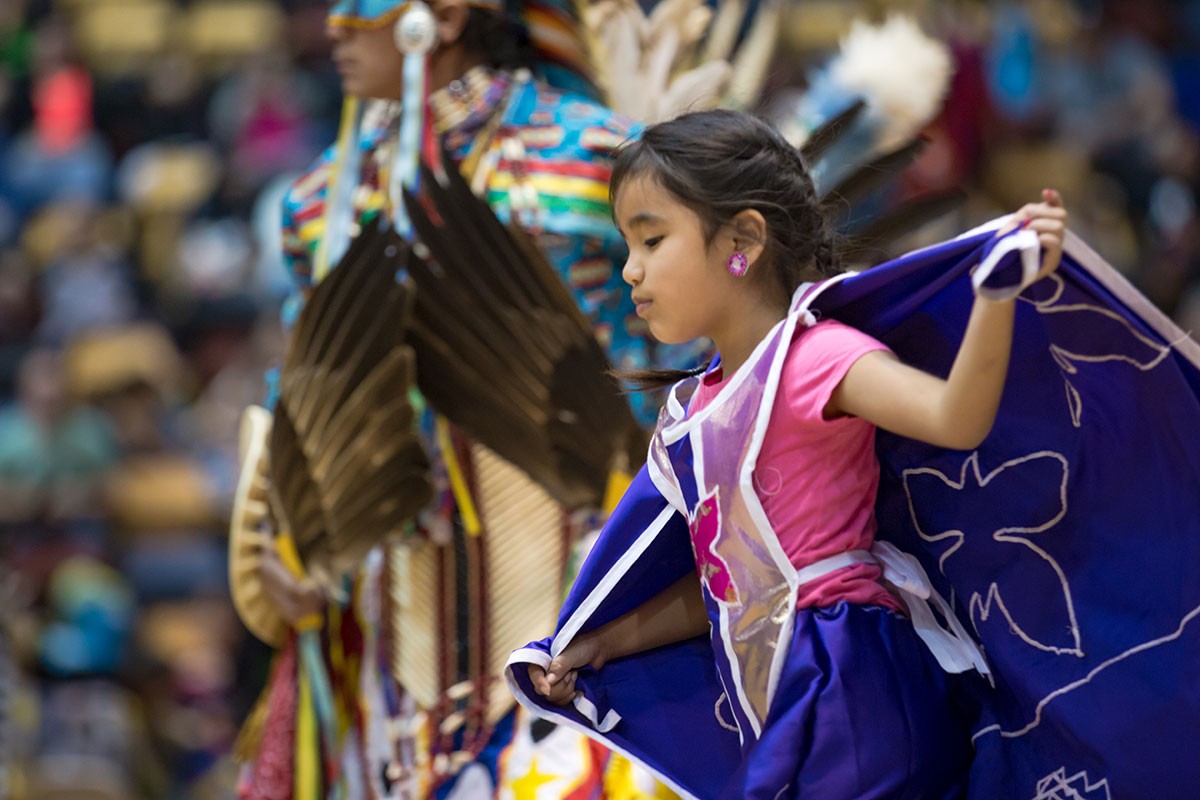 Celebrating National Aboriginal Day
President and Vice-Chancellor David Barnard's message for June 21
June 20, 2016 —
The following is a message from University of Manitoba President and Vice-Chancellor David Barnard:
National Aboriginal Day provides an opportunity for us to celebrate together the unique heritage, diverse cultures and outstanding achievements of First Nations, Inuit and Métis peoples of Canada. It's an opportunity I encourage all members of the University of Manitoba community to make the most of, in all spheres of our lives, including here on our campuses. The celebration of the foundational and ongoing contributions of Indigenous peoples helps connect us to our true collective identity as inhabitants of this land. What's more, this recognition builds the bridges essential to reconciliation, for a deep and meaningful understanding of the issues we face requires an appreciation both of wrongs done and gifts overlooked.
Here at the University of Manitoba our path to reconciliation and the advancement of Indigenous achievement includes the recent 27th Annual Traditional Graduation Pow Wow, where we celebrated the graduation of more than 350 Indigenous students from the U of M. This year's celebration drew friends, family and community members for one of the largest crowds in the event's history. Together, attendees enjoyed a community feast and performances by the Métis Club Traditional Dancers, with 26 drum groups and more than 250 dancers sharing their gifts at the celebration.
Taking action on the Indigenous Education Blueprint, signed on our campus this past December, the U of M is working with partners on Phase II – the development of a collaborative implementation plan. The 5-year plan will be in place in 2017, and will create opportunities that benefit Indigenous students and families, and enhance the lives of all Manitobans. Together, the Blueprint partners are committing to activities that advance reconciliation and support the Truth and Reconciliation Commission of Canada's calls to action.
Weaving Indigenous knowledge, cultures and traditions into the fabric of our University is key to transforming our campuses into a welcoming place for Indigenous students, faculty and staff. It is also integral to fostering learning and understanding that will benefit all of us as Manitobans and Canadians. As part of this commitment, our University has dedicated funding to recruit a number of new Indigenous scholars and increase the number of Indigenous faculty.
Just last week I had the opportunity to participate in Pathways to Reconciliation – a national conference co-hosted by the University of Manitoba, the National Centre for Truth and Reconciliation (NCTR) and the University of Winnipeg. One year after the closing of the Truth and Reconciliation Commission (TRC) and the passing of the torch to the NCTR, it was an opportunity to explore our understanding, and take further steps towards reconciliation. I was heartened that the conference was completely subscribed, with over 350 participants taking part in the conversation. We have all been called upon by the TRC to be leaders in reconciliation – as an educational institution, as individuals and as Canadians. It's incumbent upon all of us to take action.
Miigwetch,
David