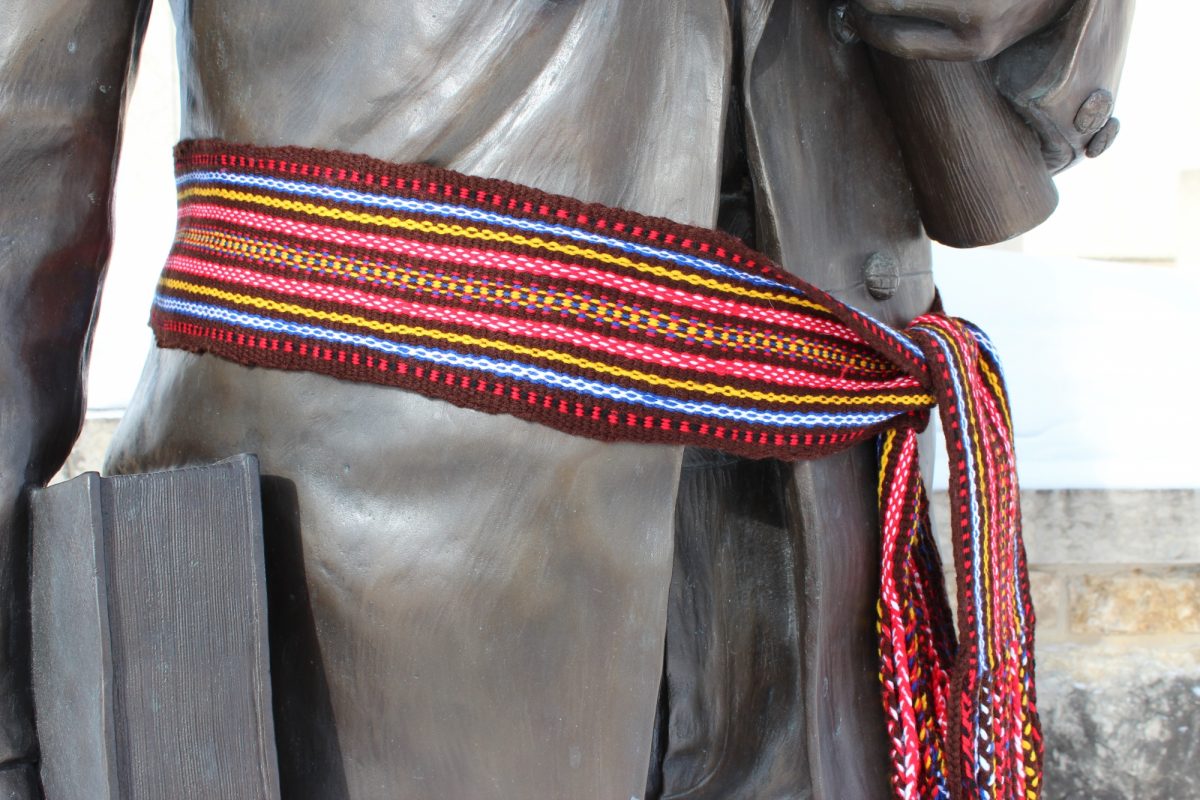 Celebrating Louis Riel Day: Our Way
Sharing how we can all participate in our own ways to honour Louis Riel and celebrate the Métis Nation
February 11, 2022 —
On Monday, Feb. 21, we honour the Founding Father of Manitoba and celebrate Louis Riel Day. It's important for all Manitobans to learn about the history of where we live and the role that Louis Riel and the Métis Nation had in bringing our province into Confederation.
There will be lots of ways to celebrate. At UM, in lieu of the annual celebration held at Migizii Agamik – Bald Eagle Lodge, everyone is encouraged to participate in the #MétisTakeover on social media on Friday, Feb. 18.
How can you participate? On Feb. 18, on your Instagram or Facebook, share through photo(s) or video how you would like to honour and celebrate Louis Riel Day.
Strike a pose with your Métis sash
Show us your best jig
Serenade us with a beautiful Métis tune
Read us a poem
Tell us a story about your ancestors
Tell us how proud you are to be Métis
Share anything you want to honour Louis Riel and his legacy
Make sure to tag @UMIndigenous and use the hashtag #MétisTakeover on Facebook and Instagram.
"As a Métis person, I find it exciting to see the Métis community, especially young leaders on campus, celebrating what it is to be Métis and raising awareness of our shared history. We take this day to learn more about the contributions of Louis Riel and the Métis to this province. I encourage the UM community to reflect on this day and celebrate with us." – Dr. Catherine Cook
"UM is committed to honouring Métis history, and Louis Riel Day is an important opportunity to honour that commitment," says Michael Benarroch, UM President and Vice-Chancellor. "Louis Riel was a true visionary who dreamt of a province that embraced all cultures, and it is important for all Manitobans to know the history of our province and recognize Riel's leadership. I encourage our community to pursue opportunities to learn more about Riel and the Red River Métis Nation." – Michael Benarroch, President and Vice-Chancellor
Consider checking out some of the upcoming events, organized by the Manitoba Métis Federation (MMF), Métis locals and others:
Want to research your Métis family history? Check out the Métis Nation Historical Database.