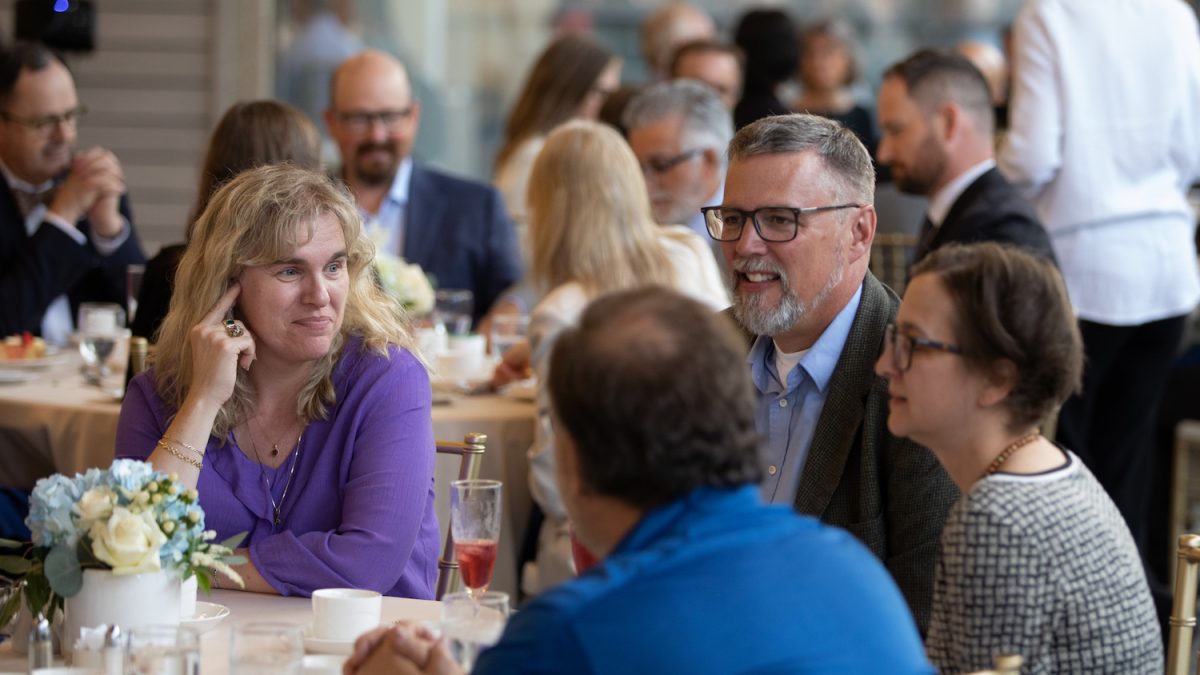 Celebrating 25 remarkable years of helping our community flourish 
UM Long Service Awards recognize the value of dedicated people
July 25, 2023 —
Everyone appreciates thanks, and formal recognition lets employees know their hard work and commitment are valued. For 87 faculty and staff, the 2023 UM Long Service Awards celebrated the significant milestone of each one's 25 years of dedicated service to the university.
Ted Harpley, honoured for his 25 years with the operations and maintenance unit, spoke about the significance of the milestone. He said, "The university has made me a proud member of its large community, and I am grateful to have met so many fine people in my career. Knowing all these great people and learning so much has been a truly gratifying experience that I certainly will never forget."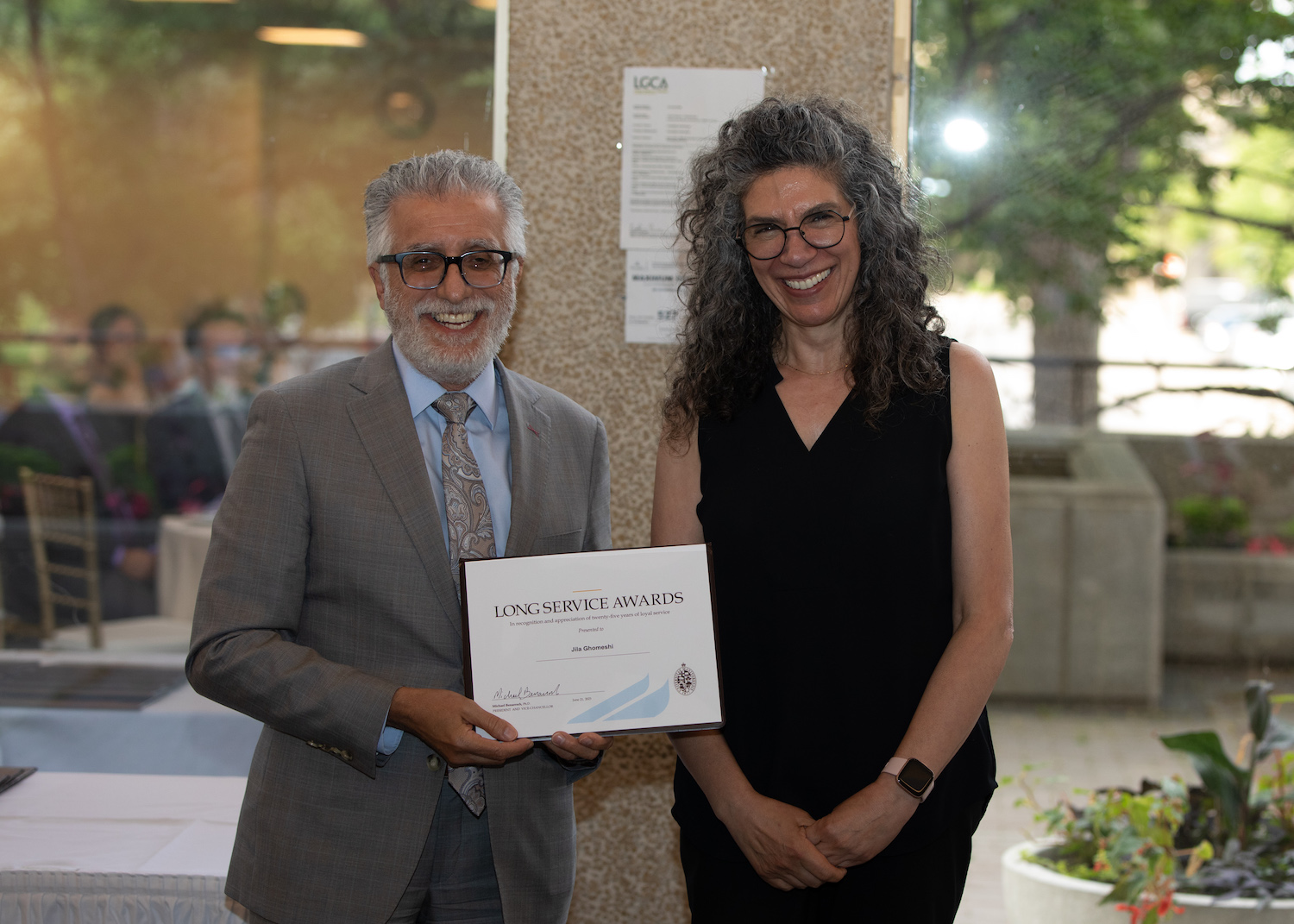 For honouree Jila Ghomeshi, a linguistics professor and associate dean in the Faculty of Arts, the event served as a surprisingly meaningful evening of appreciation.
"For me, the best part was the sense of solidarity [I felt] with colleagues who started the same year I did," she said. "I remember the sense of precarity with which many of us started our jobs 25 years ago." She noted that many of them came from other parts of the country and weren't sure they would stay.
"But we made friends, made our homes here and dedicated ourselves to our work. It was lovely to look back with each other and to know now what we couldn't have known then: that it would work out very well."
Hosted by President Benarroch and organized by Human Resources, the June 21 event included a formal dinner held in Marshall McLuhan Hall with music by Desautels Faculty of Music trio Daniel Keding, Anah Rempel and Liam Allan.
President Benarroch noted that the success and positive growth at UM over the past quarter century would not have been possible without such dedicated community members.
"You have been playing the key roles that help our university build better futures, and this is a great place to work because we are such a large and dynamic community, full of great people like you," he said. "I hope as your careers continue, or perhaps even wind down, you stay connected to this place we all love."
Read more about faculty and staff recognition and see the list of 2023 Long Service Award recipients