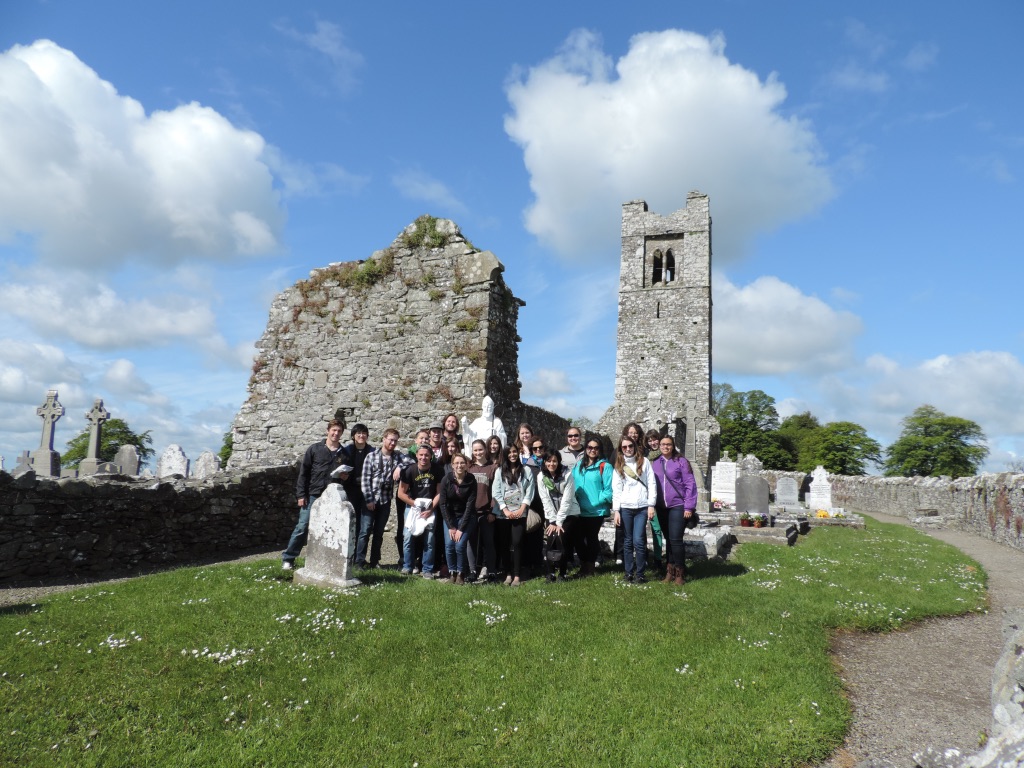 Catholic Studies travel study course returns!
Sign up now open for Field Studies in Catholic Culture: Ireland 
November 16, 2023 —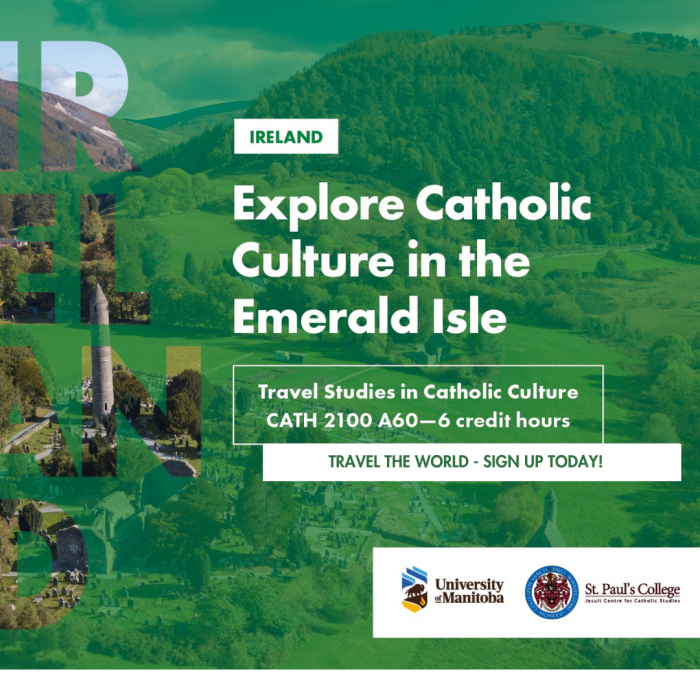 Students will discover the rich history, visit significant sites, and marvel at the monuments that illuminate how Christianity was first introduced to Ireland. Day trips and stays have been organized around Dublin, Belfast, Knock, Kilkenny and Galway to engage with some of Ireland's most famous saints and their persistence in national ideologies.
This course is a unique opportunity for students to travel abroad with peers while enhancing their knowledge of religion, history, architecture, and culture. Past travel study courses have taken students to such locations as Italy, Spain, and China. The course will be led by Assistant Professor Dr. Meredith Bacola, who is best known for her thoughtful planning, enthusiastic teaching style, and wealth of knowledge about medieval history. The travel study will be preceded by one week of in-person classes at the U of M Ft. Garry campus, where students will be introduced to topics relevant to their overseas stops, while also getting to know one another. Students can earn six credit hours by participating in both the in-class and travel portions of the course, and completing the required evaluations for the course.
Past participants describe their travel study experience as "life changing". One student from the 2015 trip to Ireland said, "Truly, it was two of the best weeks of my life. From the sites we visited, to the places we stayed at and the people we talked to, I looked forward to each and every day and was never disappointed." Another student raved, "The travel study provides such a unique learning experience for students. You are able to learn about the history and significance of various places and then visit them in person. It tops all other courses. I would definitely recommend this course to others."
This travel study course is open to all U of M students and spots are filling up fast. To find out more visit the Catholic Studies Travel Study web page. Interested students are invited to complete this interest form to be considered for the course. Final approval for all student applicants will be granted by the instructor prior to Summer Session registration.
For questions related to this travel study course please email catholic [at] umanitoba [dot] ca or visit the Jesuit Centre at 118 St. Paul's College.