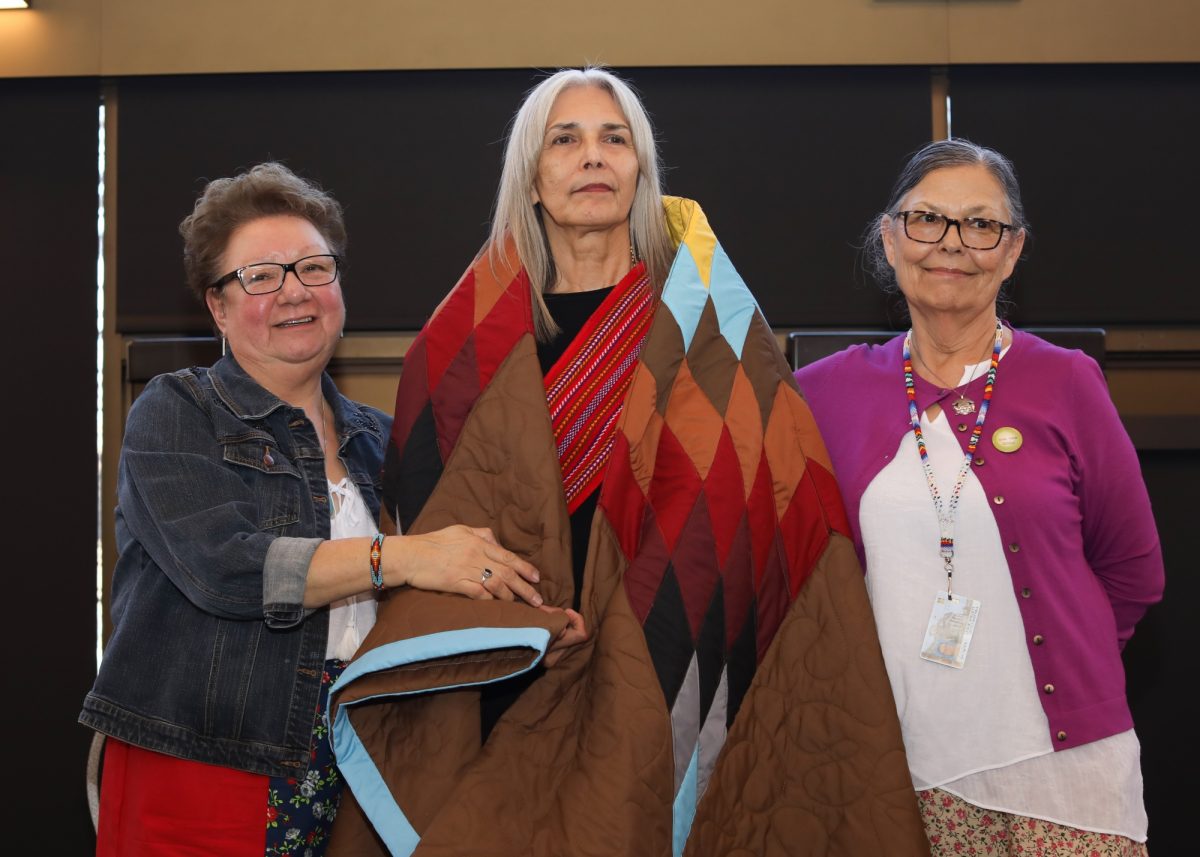 Campus leaders honoured at fourth annual Indigenous Awards of Excellence
March 11, 2020 —
The Office of the Vice-President (Indigenous) recognized 10 Indigenous students, staff and faculty who go above and beyond to make UM a more inclusive and supportive learning and work environment at a celebratory event on March 9.
More than 100 people, including nominators, friends and family, gathered to witness the honouring of this year's recipients.
"It is extremely powerful when we come together as a community and hear about all of the important and often challenging work that Indigenous leaders are advancing across our campuses and in the community," says Dr. Catherine Cook, Vice-President (Indigenous). "Their contributions are ensuring the inclusion of Indigenous perspectives, knowledges, research, partnerships and student supports today and for generations to come."
The student categories include Community Builder, Outstanding Achievement and Trailblazer. Employee categories are Staff Community Builder and Faculty Trailblazer. Two individuals are honoured in each category. For the first time since the awards began four years ago, the student awards also came with co-curricular record recognition and a cash prize of $250 from Financial Aid and Awards.
We asked each recipient what their initial response was upon receiving the news of their well-deserved recognition. Click through the slideshow to read about their reactions.