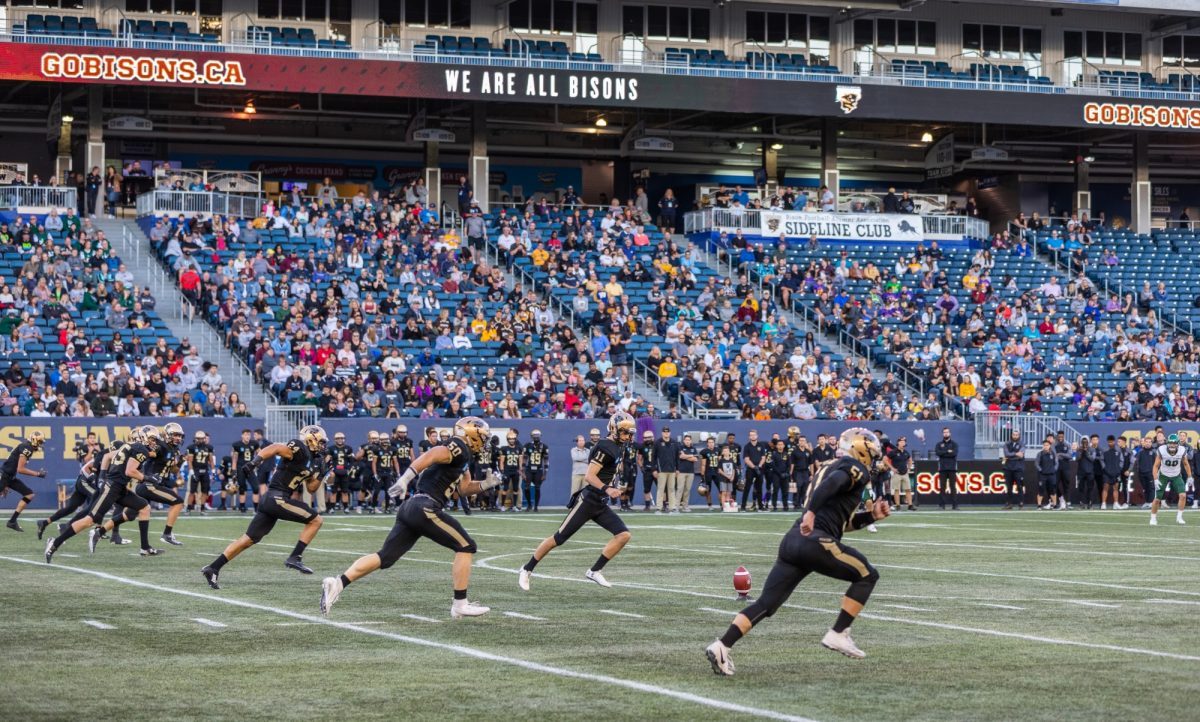 Calling all Bisons football fans: See the last home game, shot at playoff run
October 18, 2023 —
It's your last chance to see our Bisons Football team on home turf as they take a run at playoff contention. The herd will be looking to trample the Alberta Golden Bears in a key match-up at IG Field (7 p.m. start time).
Tickets are free to all students, but if you know an UM alum who wants to take in the game, remind them they can get up to four free tickets using promo code UMALUMNI23.
We're still riding high on the history-making moment and win from the homecoming game on Sept. 23.
Check out UM Today Magazine for our story on Bisons football kicker, Maya Turner.