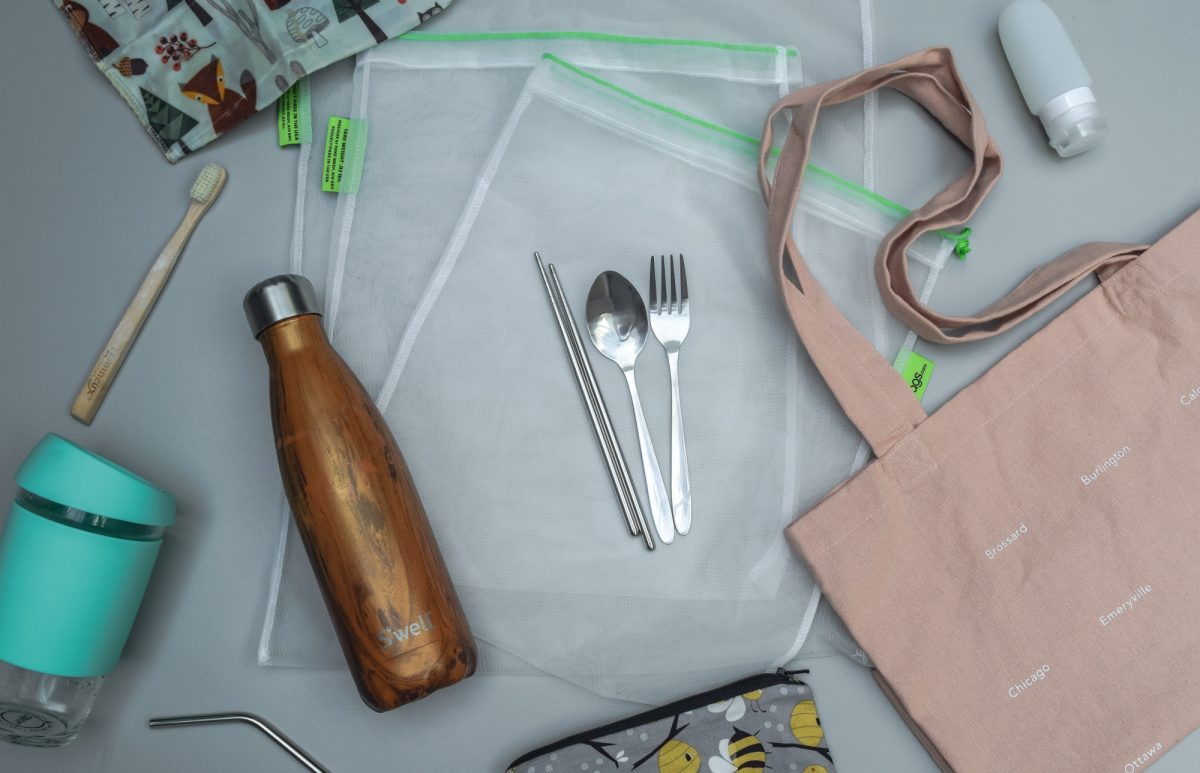 Be a part of the solution, not the pollution
August 1, 2019 —
It is likely that you have heard of the 3 Rs'; Reduce, Reuse, Recycle. Consequently, it seems as though Canadians have been relying too much on the "recycling" aspect alone, while overlooking the importance of not using items in the first place. According to the Canadian Geographic, Canada produces more garbage per capita than any other country on earth. Many people feel they are doing the right thing when they recycle because they believe that their waste is being reclaimed and turned into new products and materials. Sadly, this is not the case as there is a dark side to recycling. Globally, only 9% of the plastic produced is recycled, according to UN Environment.
Recycling programs are ineffective and there are a few reasons why:
Contamination greatly affects recycling streams, as non-viable items must be diverted to landfills since they are unable to be processed. While leftover liquid and soiled food containers may be to blame, disposable coffee cups from our favorite vendors—such as Tim Horton's & Starbucks— contribute just as much to the problem. Contrary to popular belief, most coffee cups and lids cannot be recycled or placed in your blue bins. The material composition of coffee cups (plastic inner lining) makes it difficult for processors to separate these materials, therefore, they are designed & destined for the landfill.
There is a lack of consistency among products that are advertised as "recyclable", as well as the recycling programs themselves, which may vary provincially. While some materials are accepted in one province, it does not mean it will be in another, often leaving people feeling confused.
Municipal waste governments are only responsible for the first contact they have with our recyclable waste, leaving the sorting, cleaning and handling to private industry. Based on the market value of the recyclable materials, items are then sold to external recycling vendors, often overseas. The recyclable waste that does not end up being purchased and turned into new materials is incinerated, sent to landfill and/or ends up in, streams, and oceans, all around the world. The hands in which our waste ends up in changes so frequently, that it is often difficult to hold anyone accountable.
With a generation surrounded by activism and heightened environmental awareness, people are demanding a more transparent recycling process. As consumers, we inevitably come into daily contact with plastic products, but we also have the ability to send a message with our purchasing power and our voices. Holding companies, producers and manufacturers accountable for the entire life cycle of their plastic products is a strategy known as known as "extended producer responsibility". The solution to the problem lies in government involvement, product stewardship, public policy and more reliable infrastructure, but it doesn't just stop there. It's time to focus less on waste streams and more on eliminating waste altogether.

The world we live in is designed around plastic. That's why it is up to us to make the conscious decision to refuse and reuse plastic as much as we can.
Every little action counts!