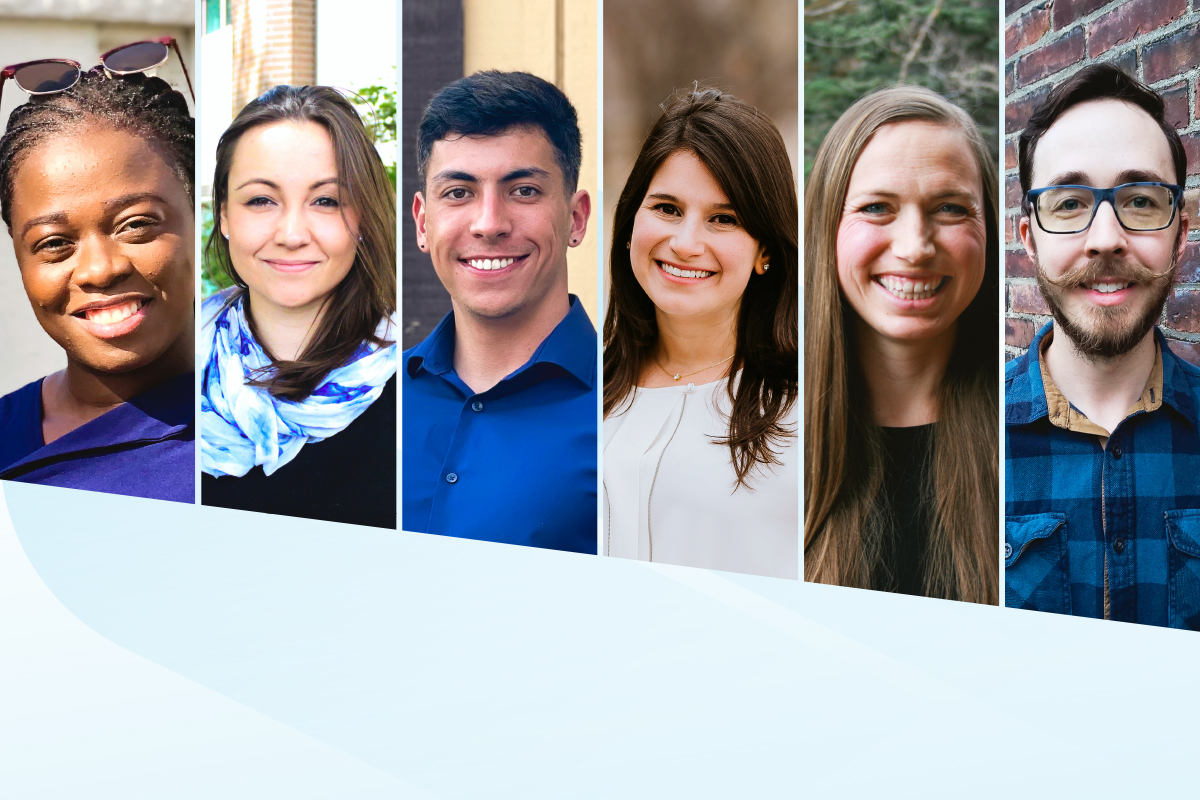 Banting Fellows and Vanier Scholars awarded to UM
UM welcomes two Banting Postdoctoral Fellows to its ranks and congratulates four doctoral students on receiving Vanier Scholarships
July 15, 2021 —
UM welcomes two Banting Postdoctoral Fellows to its ranks and congratulates four doctoral students on receiving Vanier Scholarships.
Banting postdoctoral fellows are the best postdocs in the world. The recipients are top-tier postdoctoral talent, nationally and internationally. This award positions Banting Fellows to succeed as research leaders. Only seventy fellowships are awarded across Canada annually, valued at $140,000 over two years.
"We are excited and proud to welcome two Banting Fellows to the research community at UM," says Dr. Digvir Jayas, Vice-President (Research and International) and Distinguished Professor. "The ability to attract Banting Fellows is very much due to the stellar calibre of our faculty members, who will be developing them for the next stage of their careers."
The two Banting Fellows are:
Dr. Phil Grayson will undertake research titled "The functional and evolutionary consequences of within-species variability in DNA composition of an ancient jawless fish." He completed his PhD in Biology (Organismic and Evolutionary Biology) at Harvard University, graduating in 2019. He will be working with Dr. Margaret Docker in the Department of Biological Sciences, Faculty of Science. Graysons' Banting Fellowship is supported by the Natural Sciences and Engineering Research Council of Canada (NSERC).
Dr. Lauren Kepkiewicz will undertake research titled "Building relations across difference through food sovereignty in the Canadian Rockies." She completed her PhD in Human Geography at the University of Toronto, graduating in 2018. She will be working with Dr. Annette Desmarais, Canada Research Chair in Human Rights, Social Justice and Food Sovereignty; in the Department of Sociology and Criminology, Faculty of Arts. Kepkiewicz's Banting Fellowship is supported by the Social Sciences and Humanities Research Council (SSHRC).
Vanier Scholarships are awarded to Canada's top doctoral students, each receiving $150,000 over three years towards their research.
"I was delighted to hear about the success of these four doctoral students in being awarded the Vanier scholarship. They competed at a national level against their peers and were recognized for their amazing achievements. I send my congratulations to them, as they continue to demonstrate their research excellence at UM." says Dr. Kelley Main, Acting Dean, Faculty of Graduate Studies. "I would also like to thank the faculty members who are part of the doctoral programs of these students for their support of the UM Vanier scholars."
The four Vanier Scholars are:
Daniel Schwade Arujo, Faculty of Kinesiology and Recreation Management, will undertake a PhD in Applied Health Sciences. His research examines the metabolomics of frailty and cardiovascular health in older females, supervised by Dr. Todd Duhamel, with funding from the Canadian Institutes of Health Research (CIHR).
Anne Manson, Food and Human Nutritional Sciences, Faculty of Agricultural and Food Sciences, will study how dietary fat influences sex differences in the formation of bioactive molecules in the heart, supervised by Dr. Harold Aukema, with funding from NSERC.
Felicia Masenu, Anthropology, Faculty of Arts, will study gender (in)equality and women's movements in Ghana, supervised by Distinguished Professor Ellen Judd, with funding from SSHRC.
Karli Rapinda, Clinical Psychology, Faculty of Arts, will examine how language and type of substance impact substance use stigma and blame, supervised by Drs. Matthew Keough and Harold Wallbridge, with funding from SSHRC.
These four new Vanier Scholars join 37 others who have been awarded to UM doctoral students over the past 13 years, bringing the total to 41 UM Vanier Scholars. The scholarships are administered by Canada's three federal granting agencies: CIHR, NSERC and SSHRC.
The Vanier program honours distinguished Canadian soldier and diplomat Major-General the Right Honourable Georges Philias Vanier (1888-1967), who served as Governor General of Canada from 1959 to 1967.
The Banting Fellowship honours Nobel Laureate Sir Frederick Banting, who discovered insulin, enabling people with diabetes to live long and healthy lives.
Research at the University of Manitoba is partially supported by funding from the Government of Canada Research Support Fund.