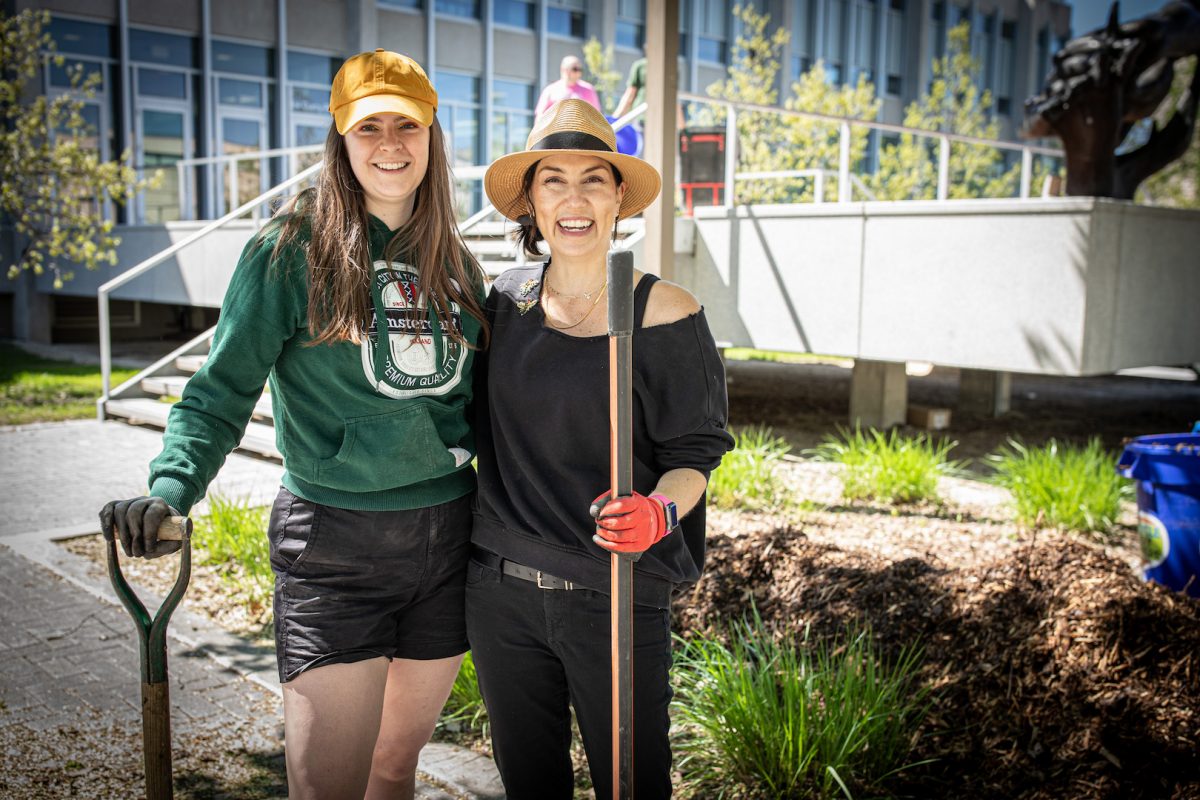 Back together for outdoor fun
Check out these photos from Campus Beautification, Pride flag-raising and Sneaker Day
July 26, 2022 —
Members of the University of Manitoba community recently enjoyed time together at outdoor events that were back after a two-year hiatus due to the pandemic. These annual staff events give everyone a chance to mingle and connect with other community members, rediscover UM campuses and enjoy our outdoor spaces.
UM's annual Campus Beautification Days took place on both campuses with gardening activities followed by a BBQ lunch for all staff, students and community members at the Bannatyne campus on May 14, followed by the Fort Garry campus on June 1. An oak tree planting honoured President Emeritus David Barnard's 12 years of service as President and Vice-Chancellor of the University of Manitoba.
June 1 also also kicked off UM's Pride Month celebrations, and the UM community gathered for the flag-raising ceremony in front of UMSU University Centre for cupcakes, fruit and to hear from speaker Dr. Fenton Litwiller (they/them), Professor in the Faculty of Kinesiology and Recreation Management and Chair of UMQueer.
On June 14, UM staff, faculty and students celebrated Sneaker Day with Billy the Bison by getting active together — teams laced up their walking shoes to join the accessible cross-campus walk.
☞Scroll down for photo galleries from these community events!
Want more fun with colleagues? Join us for the UM Faculty and Staff Golf Tournament on Aug. 31 at the Kingswood Golf and Country Club. Early-bird registration extended! Register by 4:30 p.m. on Wednesday, July 27 to take advantage of special early-bird pricing of $110.
Scroll through this photo gallery from Sneaker Day 2022. Photos by Luc Desjardins
Scroll down for more photos from Campus Beautification and Pride flag-raising at Fort Garry campus. Photos by Mike Latschislaw