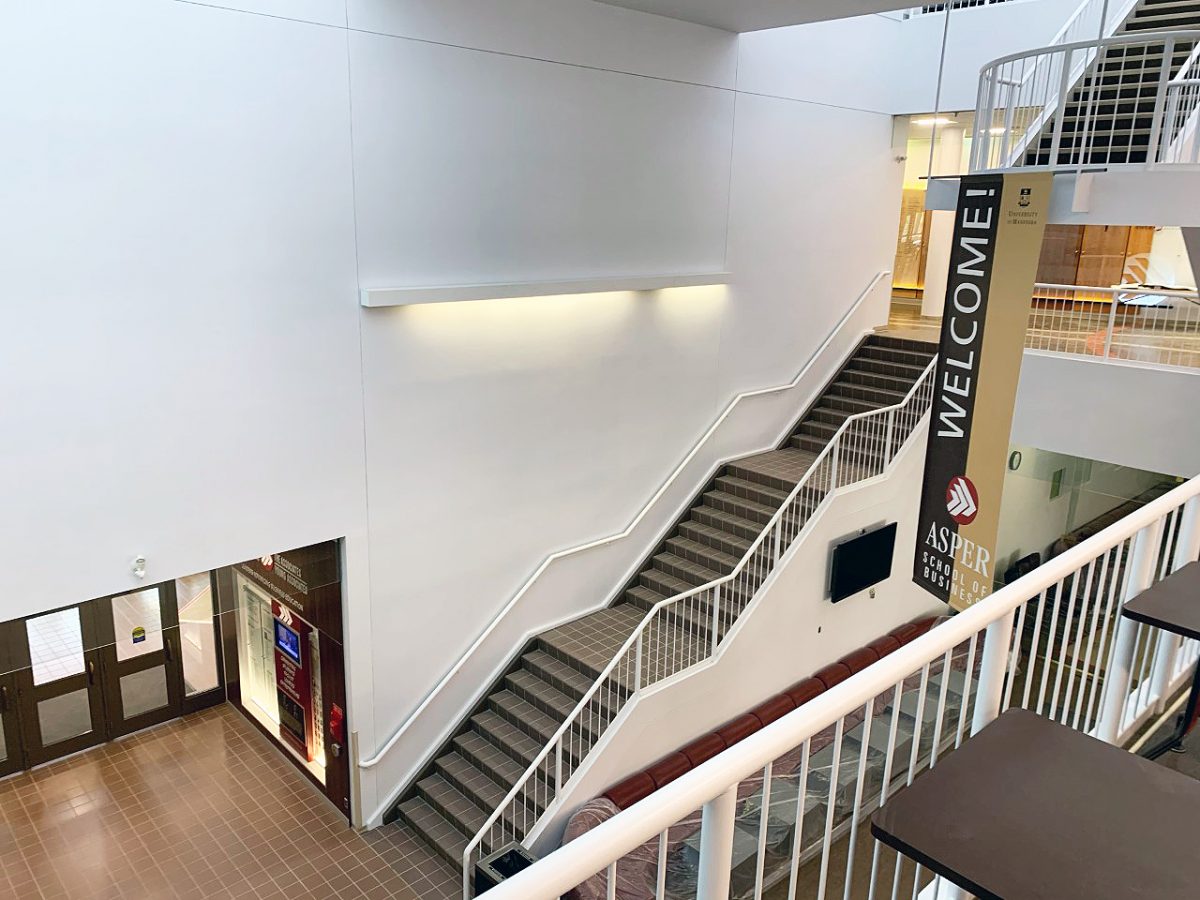 Asper School of Business seeks Indigenous artists for new installation
Proposals due August 1, 2021
June 22, 2021 —
The Indigenous Art Committee at the I.H. Asper School of Business is seeking proposals for an art project to be installed on the main floor atrium stairwell in the Drake Building. Two dimensional or low relief work will be considered, including murals with permanent paint or other wall-mounted media.
"The inclusion of Indigenous art within Drake Centre's welcoming atrium will serve to honour and affirm the identities of Indigenous peoples upon whose land the university is situated. We hope to receive proposals that reflect a spirit of self-determination and that inspires reconciliation between Indigenous and non-Indigenous peoples." said Peter Pomart, IBEP Program Director and co-chair of the Indigenous Art Committee.
The selected art should reflect regional Indigenous identities and cultures, with preference given to artists with Indigenous roots in Manitoba. Incorporating Indigenous art is one of the ways the Asper School of Business is showing its commitment to provide an inclusive and respectful environment that honours Indigenous perspectives and embraces diversity.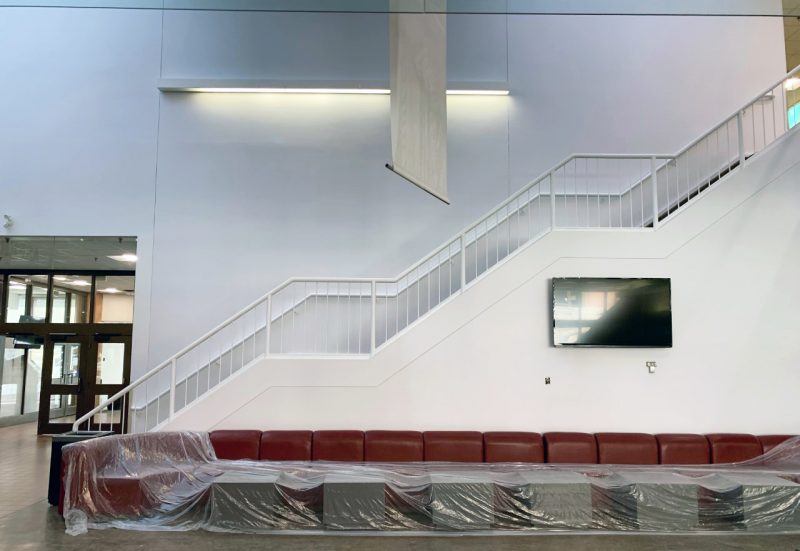 In their 2019-23 Pursing our Asper-ations Strategic Plan, the Asper School of Business outlines commitment to Reconciliation through Business Scholarship. This priority calls for Asper to develop curriculum and promote research incorporating Indigenous perspectives, advancing reconciliation,fosters mutual learning among Indigenous and non-Indigenous students, staff and faculty.
"It's essential for all Asper students – including First Nations, Métis and Inuit students – to feel welcome at our School," said Dr. Gady Jacoby, Dean and CPA Manitoba Chair in Business Leadership. "The atrium is a central meeting place for all students and is the first thing many people see when entering the building; we therefore want it to make a statement."
Artists interested in submitting a proposal should do so by August 1, 2021. The art installation is slated to be completed before in-person classes resume at the University. More details can be found by downloading the Open Call for Proposals (PDF) or by contacting ibep [at] umanitoba [dot] ca.