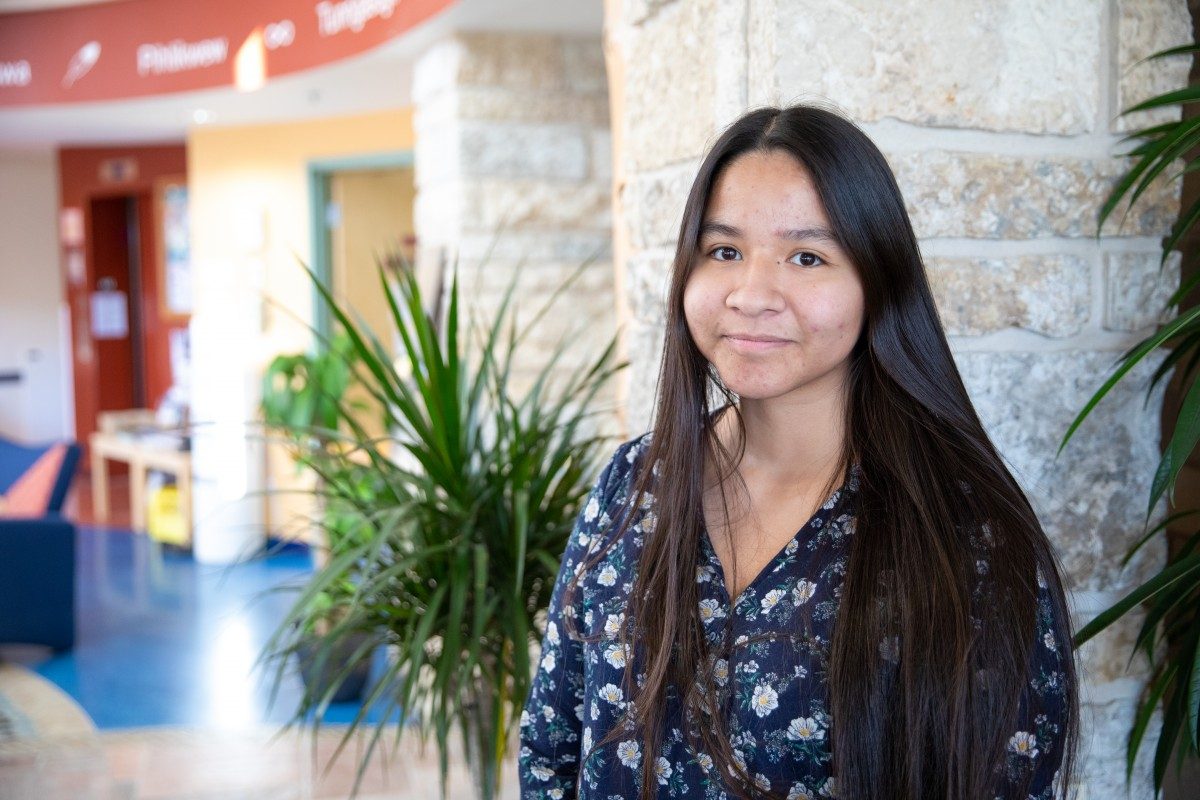 Are you one of the next Indigenous Leaders of Tomorrow?
Scholarships recognize exceptional high school students
November 6, 2018 —
The BMO Financial Group Indigenous Leaders of Tomorrow scholarships are awarded each year to some of the brightest graduating high school students in Canada. These scholarships recognize students who are leaders and exceptional people and encourage them to pursue their dreams at the U of M.
This year, two promising students were selected as recipients of these scholarships. Each will receive a financial award of $16,000, allocated over four years of study.
"This year's recipients are not only excelling academically, they are also giving countless hours of time to their communities in selfless and genuine ways," says Jane Lastra, the U of M's director of financial aid and awards. "These students shine as pure examples of the next leaders of tomorrow – shaping the path for future generations to come."
To be eligible for these awards, high school graduates must be of Canadian Indigenous ancestry and show a combination of outstanding leadership potential, academic giftedness and continuing community involvement. The 2018 BMO Financial Group Indigenous Leader of Tomorrow Scholarship recipients are Zoe Quill and Tessa Robert-Betzold.
Zoe Quill was born and raised in Winnipeg but considers Sapotaweyak Cree Nation her second home. This fall, the 18-year-old from Daniel McIntyre Collegiate started her journey toward becoming a surgeon. Entering the U of M as an undergraduate student in the Faculty of Science, Zoe plans to major in biochemistry.
"From the moment I was introduced to science, I have never looked anywhere else. I took every science course available and biology and chemistry became my favourites by far," says Quill. "It was as if they were made for me."
Quill got involved in numerous community activities but was especially drawn to ones that connect back to her Indigenous background, such as the Aboriginal Youth Leadership Program.
"These activities inspired me to want to do great things, not just for myself but for others, especially toward other Indigenous people. The experience has motivated me to want to give back to my community in any way possible."
For Quill, this award means that she has the support of many to achieve her dreams of becoming a surgeon.
"This award is important because it shows that a continuous effort to rise above and a hard work ethic can introduce you to many opportunities," says Quill.
The support that donors like BMO Financial Group provide to the U of M awards program enables students to be recognized for their academic excellence, and also reduces financial barriers to post-secondary success. With these awards, students are able to plan, focus on their academics and carry on traditions such as leadership, strength, service and innovation.
Apply before December 1 for the 2019 scholarships. Visit the BMO Financial Group Indigenous Leader of Tomorrow Scholarships web page for more information.