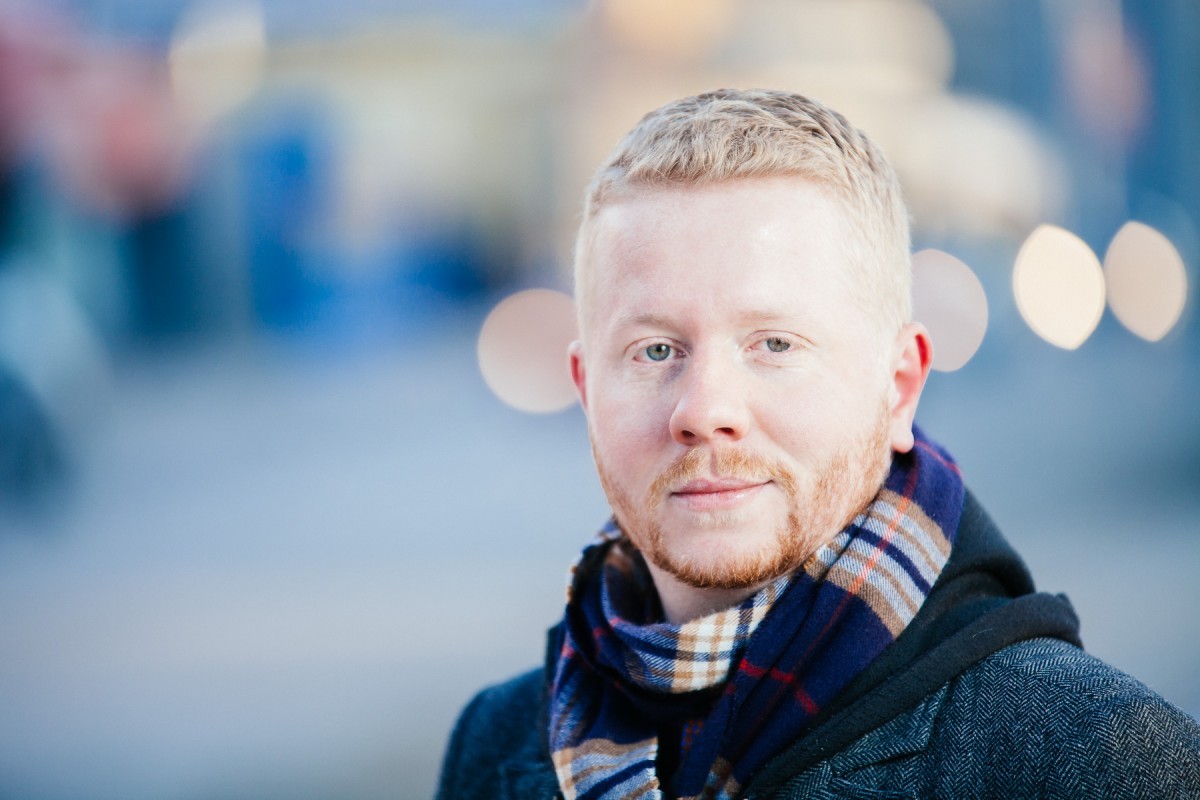 An instrumental involvement
Film screened at Cannes Festival includes alumnus Steven Webb's musical score
May 20, 2016 —
Audiences at the Cannes Film Festival see films from all over the world. This year, they'll also get to hear music from a University of Manitoba alumnus.
Steven Webb composed the original score for Chopin's Heart, a short film which was recently screened at the prestigious festival.
"It's really an incredible honour to know that something you created is being shown at the most prestigious film festival in the world, and knowing that hundreds of people from all around the world will be watching it and coming away from the film with their own interpretations," said Webb, who earned his Bachelor of Music in 2011 from the Desautels Faculty of Music. "While I wasn't able to make it out to the festival myself, I've heard from the director and producer that it was extremely well received by Cannes audiences."
Webb is credited as composer, music supervisor, and sound editor on the film. He has written music for a wide variety of films, TV shows, video games and the classical stage since graduating.
He now lives in Toronto as a composer, audio engineer and collaborative pianist.
While on the prairies, Webb was involved with the University of Manitoba Singers, the Winnipeg Symphony Orchestra and the Winnipeg New Music Festival.
He says his time at the University of Manitoba was critical to helping shape where he is today.
"Aside from receiving a quality education in western classical music, the Desautels Faculty of Music was always supportive, and formed a wonderful and friendly music community on campus," said Webb. "Although my undergraduate degree was in piano, my teachers and professors always encouraged my love for composition, and in particular film composition. Dr. Judy Kehler Siebert, and Dr. Charles Horton were incredible mentors, and I definitely wouldn't be where I am now without their support."
Dr. Edmund Dawe, Dean of the Desautels Faculty of Music, applauds Webb for his success.
"I remember Steven well from his undergraduate program in the Desautels Faculty, and as a member of my piano pedagogy class. He is an insightful and outstanding musician. My colleagues and I are very proud of his many accomplishments. To have your work featured at the Cannes Film Festival is a major milestone in the life and career of any artist. Congratulations Steven!"
Webb will always credit his time at the University of Manitoba as valuable and says current students who want to follow in his footsteps should never forget music has to be a true passion.
"Current students should seek out mentors to help guide you towards your passions," said Webb. "There are a great deal more options for careers in music, aside from performance or education, you just have to seek them out and make yourself marketable. Learn as many skills as you can and put yourself out there."