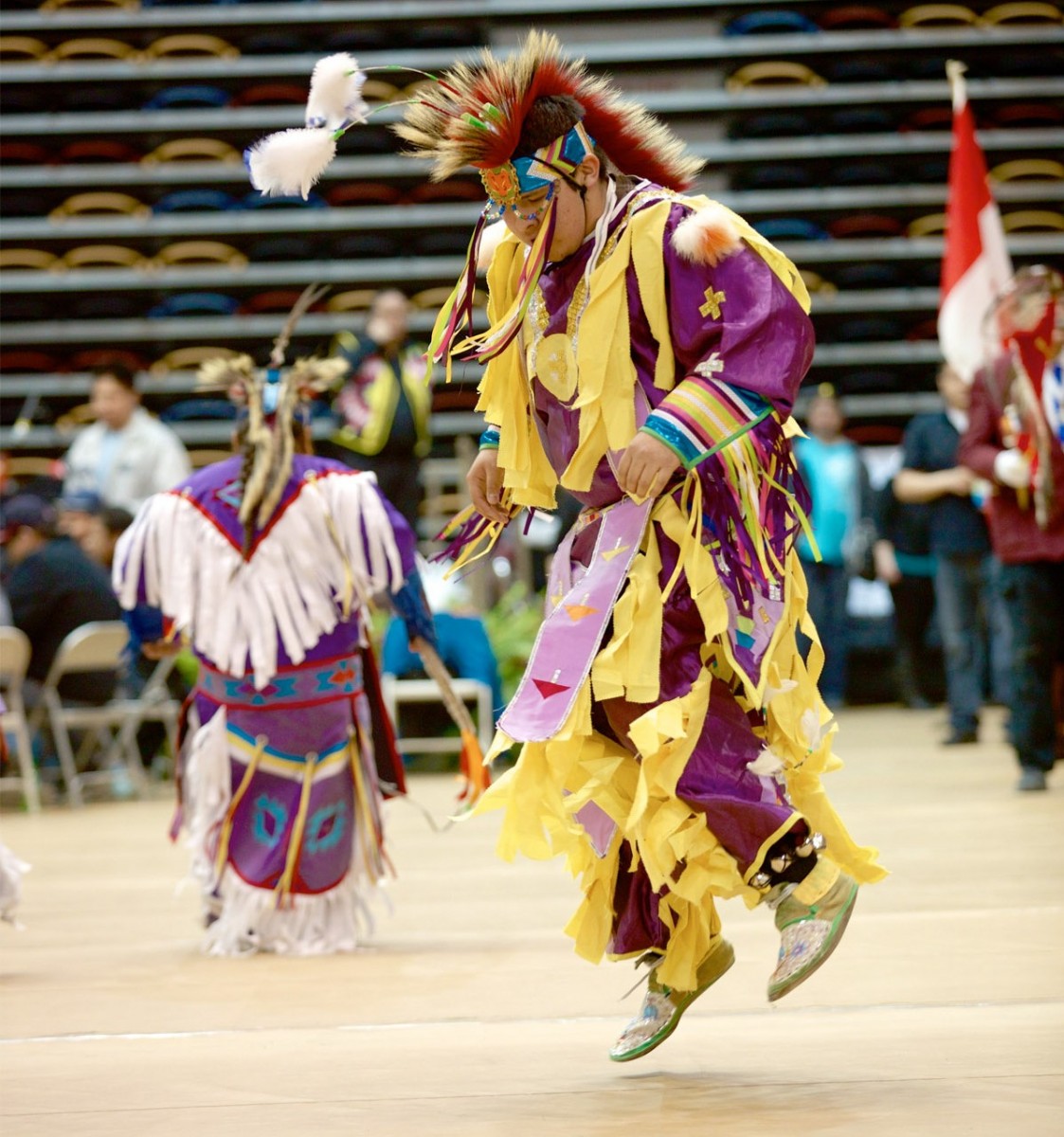 An Annual Tradition
The 24th Annual Traditional Graduation Powwow for Indigenous Students
May 2, 2013 —
The 24th annual Traditional Graduation Powwow for Indigenous students will be held on Saturday, May 4. The ceremony will take place in the Investors Group Athletic Centre on the Fort Garry Campus (Investors Groups Athletic Facility, 75 Sidney Smith Street).
The Powwow honours and commemorates the academic achievement of Aboriginal post-secondary students from the University of Manitoba. This year, over 250 First Nations, Metis and Inuit students are expected to graduate.
The Grand Entry will start at noon.
At about 2:00 p.m. a presentation of certificate and other gifts will take place; an Honour song will be presented, during which time all the graduands will enter the circle, then the entire audience will be invited to greet and congratulate the honourees.
A feast will be held in the Multi-purpose room of University Centre at 5 p.m. and a Second Grand Entry will occur at about 7 p.m.