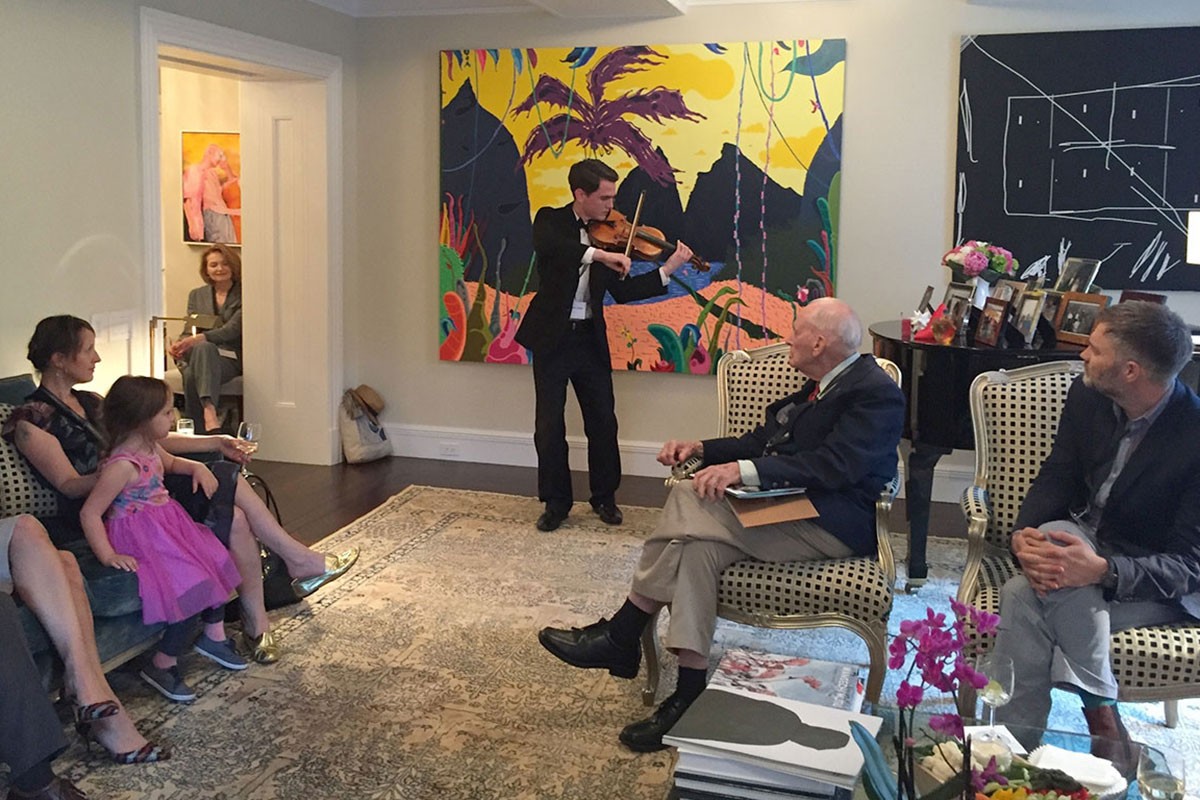 Alumni gather in New York
June 10, 2016 —
U of M alumni gathered for a reception in New York City on June 9. Hosted by alumna Susan Brownstone-Brock and her husband, Thomas Brock, in their apartment overlooking Central Park and the Metropolitan Museum of Modern Art, the event featured a stunning performance by prominent violinist and Desautels Faculty of Music student Gregory Lewis.
Lewis, a rising star on the national and international stage, frequently plays with orchestras across Canada, and has graced the stage at Carnegie Hall twice in the past year. Competing internationally as a soloist, Lewis took home first Prize at the 2015 American Protégé International Piano and Strings Competition and second Prize at the 2014 ENKOR International Piano and Violin Competition.
On June 9, Lewis delighted the New York audience with a rendition of the 3rd movement "Andante" from Sonata No. 2 in A minor, BWV 1003, by J.S. Bach.
"Gregory is a wonderfully talented violinist, and an example of the high calibre of musicianship developed within our Desautels Faculty of Music," said John Kearsey, Vice-President (External). "Clearly [he's] destined for great things."
Kearsey went on to introduce the university's $500-million Front and Centre campaign, and explained how it will empower and support students like Lewis to follow their dreams.
Since Front and Centre launched on October 3, 2015, alumni, faculty, staff, and friends have contributed more than $216 million to the campaign, plus an additional $150 million commitment from the Province. To ensure the entire university community stays informed about the exciting transformation underway at the U of M, special alumni receptions have been held over the past year in Minneapolis, Toronto, Calgary, Victoria, Hong Kong, Singapore, Kuala Lumpur, and now New York. For more information on future dates, stay tuned to umanitoba.ca/alumni.