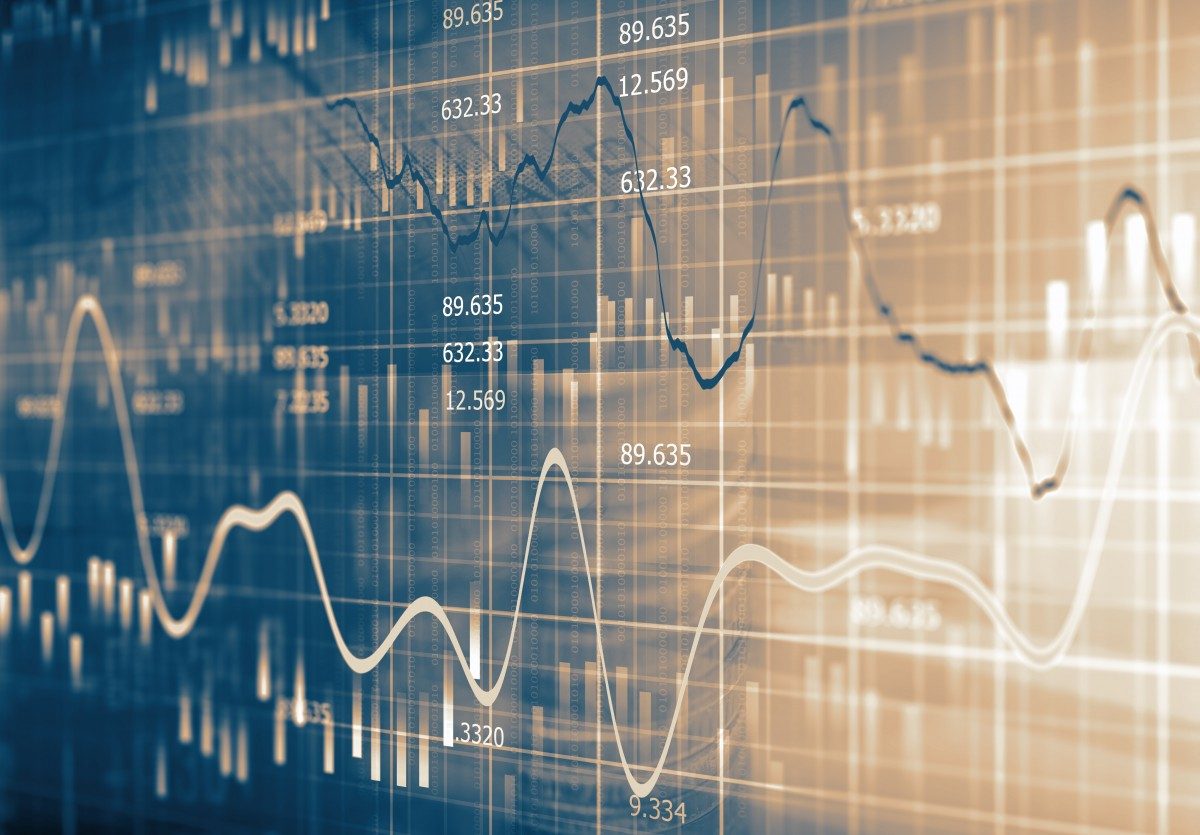 Adding It All Up: Stats Alum Reid Linney and the Power of Choice
May 31, 2017 —
Fifty years after the Department of Statistics was founded at the University of Manitoba, alum Reid Linney, [BSc (Stats.)/ 73] is reminiscing about how he spent his free time during his second year. Since classes were extremely small (the Honours program comprised a grand total of four students), Linney got to know his fellow fledgling statisticians very well. "Honestly, I think we spent more time playing bridge than studying. Desmond Beckstead, [BSc (Stats.)/ 73] was a classmate…he can back me up on that."
Growing up in the North End of Winnipeg, Linney's limited financial resources meant a local university was his only option: "I received a bursary of $200 from UofM. Doesn't sound like much now, but back then it was almost fifty percent of a year's tuition." No surprise then, that Linney chose the UofM as his alma mater.
Taking his first Statistics course in 1969, Linney was fortunate to have a professor whose enthusiasm and skill inspired him to such a degree that he himself became a statistician. From that first instructor, Dr. Subramanian, to her husband, Dr. Subramanian, to Linney's Sampling Techniques professor and the instructor whose book on Statistics Theory was the course text:  all left their mark on the young Statistics student.
While Linney might not recall all of their names, he certainly remembers his instructors for the excellence of their teaching, as well as their passion for their subject. Linney observes: "It's no wonder the [UofM's] Statistics faculty was considered the best in the country."
1973 saw Linney graduate with an Honours degree in Statistics. He joined local insurer Great-West Life as an underwriter and was eventually given an opportunity to transfer to another branch. "The company actually gave me five U.S. cities to choose from. I chose San Francisco. Who wouldn't? The San Francisco Bay Area … is a magical place."
Linney then earned an MBA with an emphasis in Finance from the University of California, Berkeley. He spent much of his career as a consultant, primarily in the area of Executive Compensation, finishing in Silicon Valley as Vice President, Human Resources and CHRO for a few technology companies.
Consulting and contracting work has kept Linney busy during the past decade of his retirement, including a recent stint with LinkedIn. Currently on an assignment with music-streaming company Pandora Media, Linney finds himself the most senior person in the building.
"I've learned that retirement doesn't mean you stop working forever. It just means you get to do whatever you choose. And I've chosen to work on some interesting assignments with fascinating companies and wonderful people."
Linney and his wife of forty-two years [Wendy, BA/ 74] still call the San Francisco Bay area home. With two grown sons and one grandson, the couple still find time to come home to Winnipeg once a year to see family and friends. Linney is always happy to spend time with his "…very special golf buddies … Dr. Brian Postl, [BSc (Med) / 76], Dr. Gerald Minuk, [BSc (Med) / 75]  and Dr. Ken Zayac, [B.Sc.(Dent.) /76]. All are UofM grads, and all grew up in Winnipeg's North End."
When asked to impart advice to current UofM students, Reid doesn't hesitate:"Find a STEM-based job with a great company, where you can work for and with extremely talented people. Hopefully … work for an exceptional leader of people who is interested in helping you grow and develop your career. Work your ass off to accelerate your learning curve. Build, nurture and maintain your reputation (your "personal brand") … founded on passion for your work, positive … attitude, openness to challenge and change, delivering results, unquestioned integrity, helping others succeed and develop, being humble and gracious.
"In the long run, your success will depend on the people who work for and with you. Do everything you can to help them succeed … that's the formula for your own success. Make certain you grow and strengthen your personal network. LinkedIn is an extremely valuable tool. Use it effectively. And finally, be sure to find the right balance in your personal and professional lives. When either one of them is out of balance, you'll fail on both sides. Never say you don't "have" time…make time."
Hard-won experience taught Linney the importance of expressing an honest opinion, no matter what. He believes that young employees shouldn't hold back if they feel strongly about something, as it will likely serve them well in the end.
"When I was younger, I wish I had spoken up more on the things I believed in. At times, I didn't challenge the thinking of my superiors when I should have. It's good to become a "consigliere" for your superiors … someone they can count on to speak the truth, even if the message is one they may not want to hear. You have to earn their trust by speaking your mind and being able to back it up. I usually worried it would put me in the dog house. But after becoming a leader, you learn quickly that you need your people to challenge your thinking."
Linney notes with satisfaction that Statistic's fiftieth anniversary occurs at a time when skills learned in the Department are most in demand. He believes that today's Statistics students have an unprecedented opportunity to change the future in a myriad of significant ways, since
"… data-driven decisions are an absolute must for any organization to succeed. [It's] a great time to be studying in the field of Statistics. Personally, I'd like to thank all the excellent faculty members who helped me along the way and who have contributed to the Department's outstanding reputation in the field."
---
The Department of Statistics hosts several important events this June. On Saturday, June 10, it celebrates its 50th Anniversary, as the oldest statistics department in the country. The following day it hosts the Statistical Society of Canada 2017 Annual Meeting, June 11 – 14, at the University of Manitoba, Fort Garry campus for the first time in 30 years.
What: Dept. of Statistics 50th Anniversary Reception
When: Saturday, June 10, 2017, 6:00 p.m.
Where: University of Manitoba, Fort Garry Campus

&
What: The Statistical Society of Canada – 2017 Annual Meeting
When: Sunday, June 11, 2017 to Wednesday, June 14, 2017
Where: University of Manitoba, Fort Garry Campus

For more information please contact the Department of Statistics.