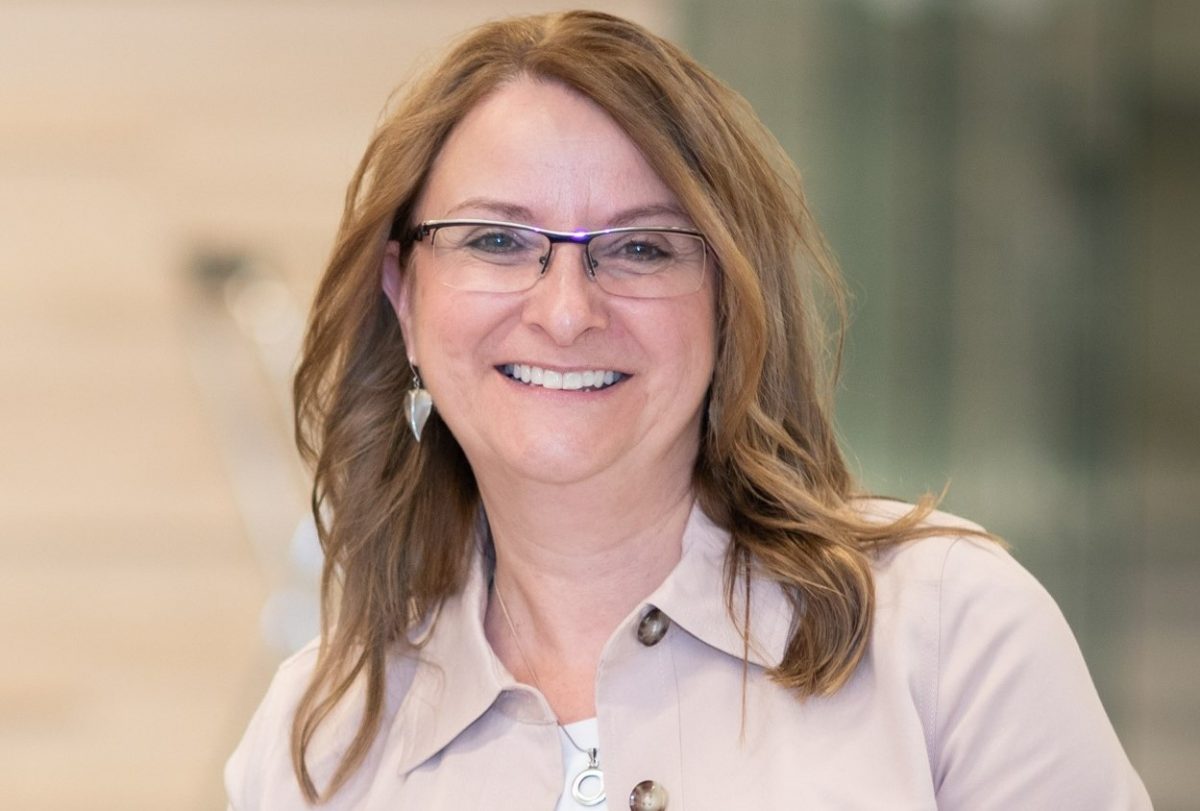 Access student aid advisor and assistant to the director awarded for dedication to students
May 3, 2023 —
Congratulations to Lorna Trapp, student aid advisor and assistant to the director for the Access and Aboriginal Focus Programs, who will receive the 2023 Migizii Award at UM's 34th Annual Traditional Graduation Pow Wow on Saturday, May 6.
Each year, students are invited to nominate a University staff member (Indigenous or non-Indigenous) who went above and beyond for them during their academic journey – someone who inspired them academically, culturally, spiritually, physically/emotionally and made a positive impact on them.
This year the honour goes to Lorna Trapp. Trapp works for the Access Program which provides holistic support to students on their academic journey. Trapp takes on quite a few roles to ensure students are financially stable, such as assisting Indigenous students with Manitoba Student Aid, helping them apply for band funding, sending monthly updates on available bursaries and reminders on upcoming deadlines.
"I have a unique situation and have often struggled with Manitoba Student Aid. I don't think that I would have received adequate funding to complete my degree without Lorna's help – I wish everyone had as much ambition and spirit as she does," says student Veronica Dueck, who nominated Trapp for the award. "Staff members like her are so appreciated and have really strived to make a difference in Indigenous students' lives at the University of Manitoba. I can't thank her enough".
With over eight years of experience, Trapp is passionate about helping students navigate the financial aspects of being a university student.
"I am honoured to have worked with the Access program for the last eight years and to have the opportunity every day to assist the students in whatever capacity I can," says Trapp. "I am thrilled to know that my efforts have had a significant impact on a student's educational journey and that I have had a very small part in her success."
About Lorna Trapp:
Lorna is from St. Adolphe, Manitoba and is passionate about animals. Her dedication to supporting students has earned her a reputation as a respected member of the university community. Lorna is very humbled to have been chosen as this year's recipient.