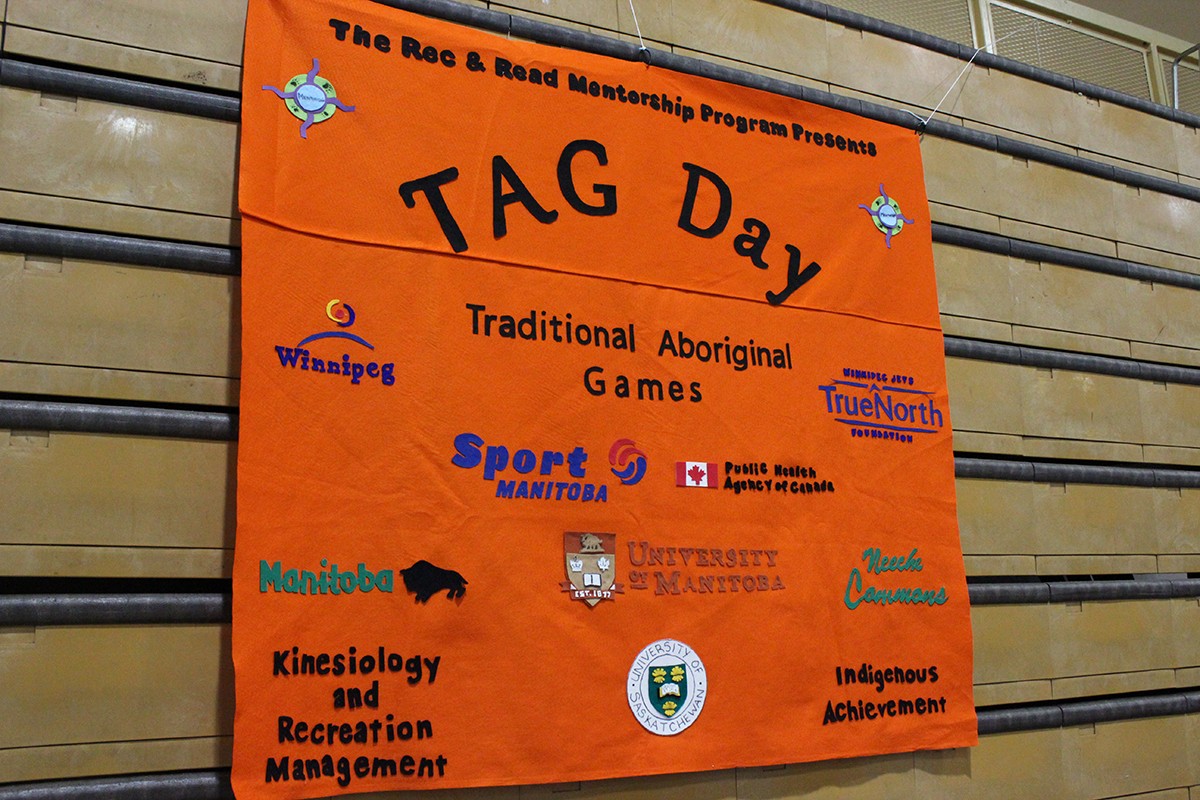 About so much more than play
April 21, 2015 —
A chain of students stands in a line weaving like a snake. They are trying to protect themselves from capture. Their predator: the Windigo, a mythological cannibalistic creature that lives in the woods.
Windigo-Khan is a traditional aboriginal game, similar to tag, where the player at the front of the line, the mother, must protect the last player in line, her baby, from the Windigo. This game was one of many played at the annual Traditional Aboriginal Games (TAG) Celebration at the Max Bell Centre on Thursday, April 16.
"There are very few people who know the traditional aboriginal games. And teaching all these students for the last 10 years, it's getting out into Manitoba, across remote communities, northern communities as well, " says Blair Robillard, a traditional aboriginal games instructor.
Robillard said the games are about so much more than play. They help students and their mentors learn important life skills.
"The bonding and the trust that occurs, between all the players and all the members is phenomenal. It's also introducing the high school students to how to communicate effectively with university students as well as the children"
The day's events are part of the Rec and Read mentorship after-school program which brings together university students, community members and youth in cross-cultural learning. The program focuses on physical activity, as well as nutritional and educational programming.
"The students are building their skills, their confidence, as well as getting the connection to the university. Hopefully they further their education, after finishing high school and come to university."
The TAG Celebration programming also involved traditional smudge, and university tours. As events winded down, students and staff lined up again, this time to write funny messages and autograph each other's t-shirts.
"I think the success of the program is also that there's always laughter, and that's the healing component."