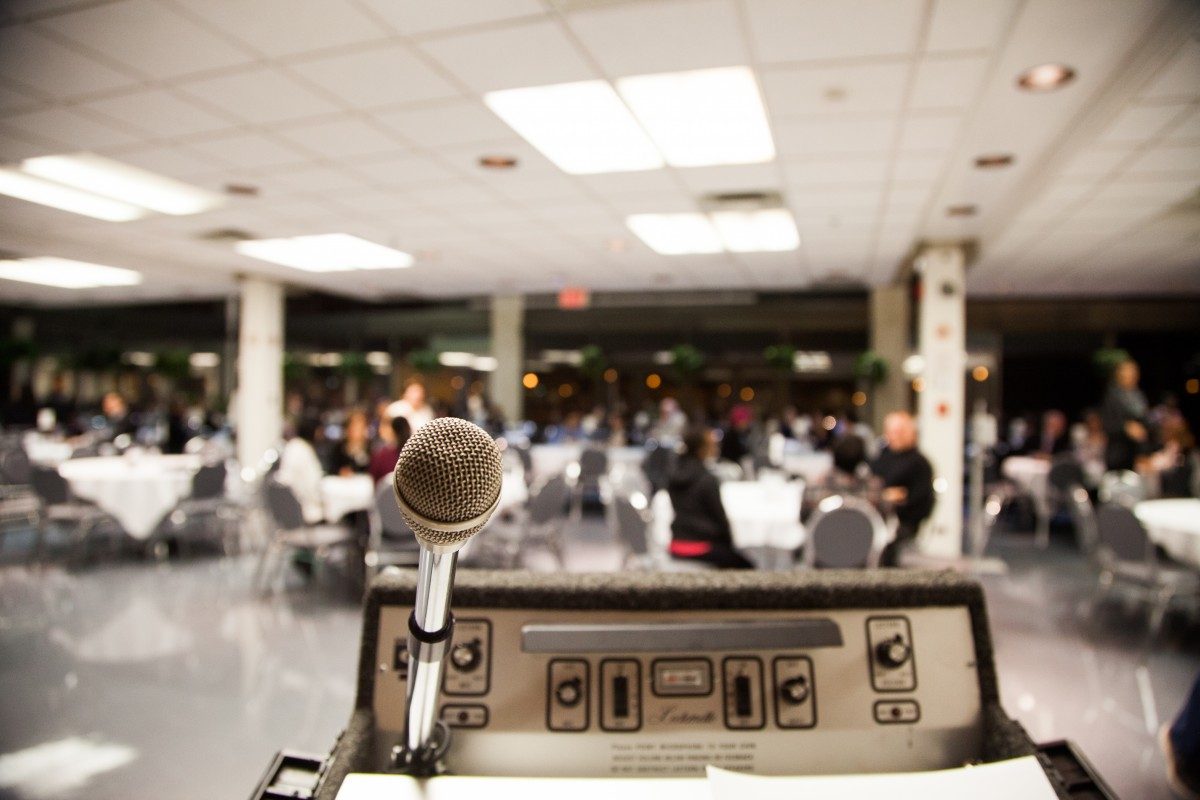 A networking celebration – Faculty of Science Alumni honoured
January 23, 2018 —
On Thursday, February 1, 2018, the Faculty of Science celebrated seven outstanding alumni at the third annual Careers in Science – Pathways to Achievement Event. The event both a celebration and opportunity to connect, included a reception, panel discussion and awards presentation. The panel discussion and Q&A focused on the experiences of each alumni, inviting current students to discover their future paths as illuminated by the journeys shared. Following the panel discussion, honoured guests were presented with the Pathways to Exceptional Achievement Honoured Alumni Award.
2018 Faculty of Science Honoured Alumni
Dr. Michael Landry [PhD/00] Exceptional Achievement in Physics and Astronomy
Head of the LIGO Gravitational Observatory at Hanford, WA
Dr. Landry, received his PhD under Dr. Willem van Oers in 2000. He joined the LIGO collaboration, whose original leaders just received the 2017 Nobel Prize in Physics for the discovery of gravitational waves. Likely the highest scientific achievement of a University of Manitoba alumnus.
Dr. Roderick Wasylishen [PhD/72] Exceptional Achievement in Chemistry
Lifetime Professor Emeritus of Chemistry, University of Alberta
One of the most successful NMR Spectroscopists in Canada, Dr. Wasylishen has been recognized across Canada with innumerable awards. Exemplary in both research and teaching, he was also a founding member of the National Ultrahigh-Field NMR Facility for Solids in Ottawa.
Dr. Jonathan Meltzer [BSc/92, PhD/00] Exceptional Achievement in Biological Sciences
Senior Vice-President, LabCorp
Dr. Meltzer completed a BSc General Science degree from 1989-1992. and went on to receive a PhD in in the Faculty of Medicine in 2000. He led a successful career in many aspects of business and applications of science. He is currently Senior Vice-President at LabCorp a leader in esoteric business units, and select R&D initiatives.
David Kuik [BSc (Honours)/94]
Exceptional Achievement in Computer Science
CEO and Managing Partner, Norima Consulting
David Kuik is an innovator whose work has spanned the worlds of financial services, healthcare, and insurance. Norima Consulting has grown internationally from one Consultant to over one hundred in just over ten years under his guidance all the while celebrating excellence and being certified as a Great Place to Work, and on the PROFIT 500 list of Canada's Fastest Growing Companies.
Dr. Rick Chartrand [BSc/93]
Exceptional Achievement in Mathematics
Co-Founder and Mathematician, Descartes Labs
Dr. Chartrand's career has spanned both academia and industry. He co-founded Descartes Labs with other scientists from Los Alamos National Laboratory, their work specializing in calibration and analysis of satellite imagery.
Dr. Patricia Simner [PhD/11] Exceptional Achievement in Microbiology
Assistant Professor of Pathology, and Director of the Bacteriology and Parasitology sections of the Medical Microbiology Laboratory, John Hopkins University
Dr. Simner's work reflects the future of microbiologists. Already given several prestigious awards, she is an excellent role model for potential microbiologists, especially young women. Her work on the mechanisms of anti-microbial resistance is timely and necessary. Collaborations include those with the Antimicrobial Resistance Surveillance Taskforce for the CDC.
Wilf Falk [MSc/72]
Exceptional Achievement in Statistics
Director of the Manitoba Bureau of Statistics (retired 2016)
Wilf Falk was not only the Director of the Manitoba Bureau of Statistics for 36 years, he helped formulate government policy that contributed to the health of the Province. The Governor General awarded him the Queen Elizabeth II Diamond Jubilee Medal for his contribution and achievements in developments in the Canadian Statistical System.