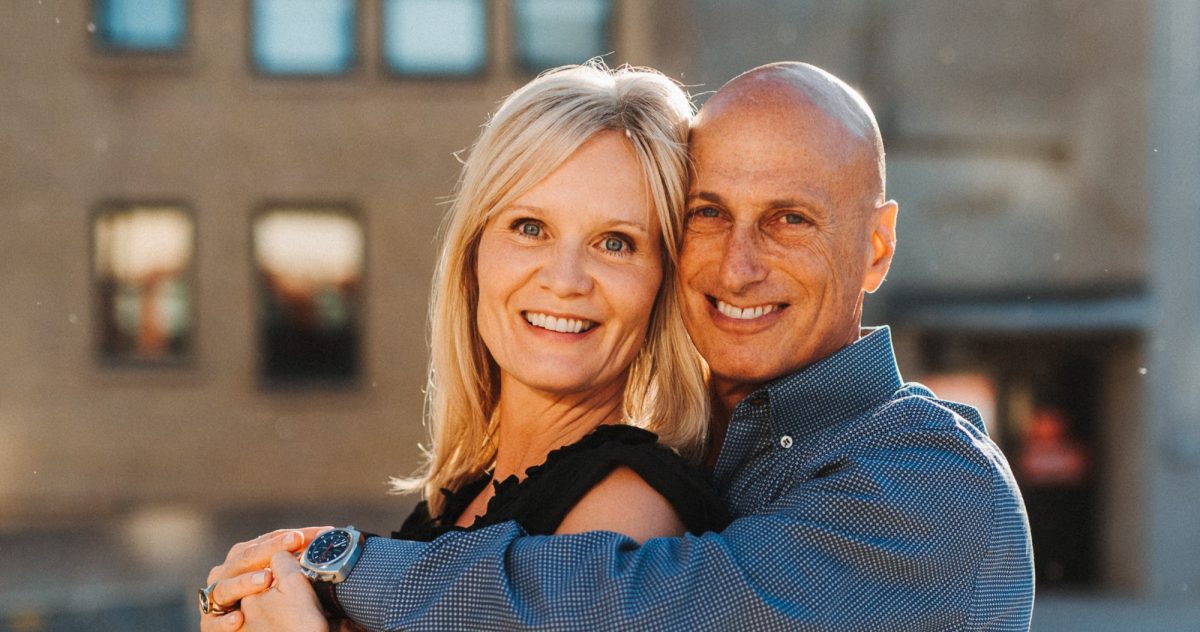 A match made in law: Wedding gift to students establishes new Prize for Alternative Dispute Resolution in Family Law
July 25, 2022 —
Thinking outside the (gift) box, law professor Dr. Jennifer L. Schulz and her fiancé, family lawyer Elliott Goszer are giving, rather than receiving, a wedding gift to benefit law students at their alma mater, the University of Manitoba's Faculty of Law. The Schulz/Goszer Prize for Alternative Dispute Resolution in Family Law will be given annually to a University of Manitoba law student who writes the best Alternative Dispute Resolution-themed paper in an upper year family law course, or the best family law-themed paper in an upper year dispute resolution course.
This topic is near and dear to the hearts of these two Robson Hall alumni. By making the prize especially for research in ADR and family law, Schulz [LLB/94] and Goszer [LLB/83] are deliberately recognizing the future of law. "There is currently a movement toward resolving family law disputes through more collaborative and less adversarial processes" said Goszer.
"Today's families don't want to engage in war with each other. Our prize recognizes this by honouring a Robson Hall law student who combines family law with dispute resolution, writing a research paper that shows how collaborative dispute resolution processes can be used to resolve family law disputes." – Prof. Jennifer Schulz
Schulz, who is Associate Dean of the Juris Doctor program from July 1, 2022 until 2024, is an expert in mediation and a professor at Robson Hall since 2004. She teaches Alternative Dispute Resolution, Law and Popular Culture, and Torts and Compensation Systems. Having served as Associate Dean of Research and Graduate Studies from 2010 to 2012, she is pleased to have the current opportunity to assist with the Faculty's J.D. program.
A Partner at Levene Tadman Golub Law Corporation, Goszer has been an instructor and lecturer, teaching the bar admission course in family law, and has been a guest lecturer at the Faculty of Law. He has contributed to legal periodicals and been a participant in panels, lectures and seminars for continuing legal education. He has appeared at all levels of the court system in Manitoba and in the Supreme Court of Canada, and has engaged in all aspects of family law litigation.
During her time as a law student, Schulz recalls how she loved her paper courses which inspired her to pursue a career in legal academia. "[I] had my first publication as a law student when I wrote a chapter for Prof. Sneiderman's medical law text. So, right after Robson Hall, I went straight to grad school at Cambridge."
After articling at Torys LLP in Toronto, Schulz became an Assistant Professor at the University of Windsor's Faculty of Law. Upon finishing her doctorate at the University of Toronto, she did a fellowship year at Harvard prior to joining the Faculty at Robson Hall. "I love my job!" she said.
Similarly, Goszer's interest in family law began at Robson Hall as well, when he took Madam Justice Shawn Greenberg's Family Law class. After taking Advanced Family Law from his favourite professor, Madam Justice Freda Steel, he decided helping families in difficult times was what he wanted to do.
Speaking on behalf of the Faculty of Law, Dr. Richard Jochelson, Dean of Law, expressed thanks. "I am grateful for this generous gift from Dr. Schulz and Mr. Goszer. Having a current Faculty member and eminent lawyer invest in the future of student learning is a vote of confidence in the students and their education at Robson Hall," he said. "Students will benefit greatly from this award and they will be inspired by what they learn about ADR in the Family Law context. It is so wonderful to see this investment in student outcomes, and it is encouraging to see our communities make this investment. I hope to see people contribute to this prize and am excited to see the student winners who emerge in future years."
To contribute to this unique gift, please visit The Schulz/Goszer Prize for Alternative Dispute Resolution in Family Law donation page.