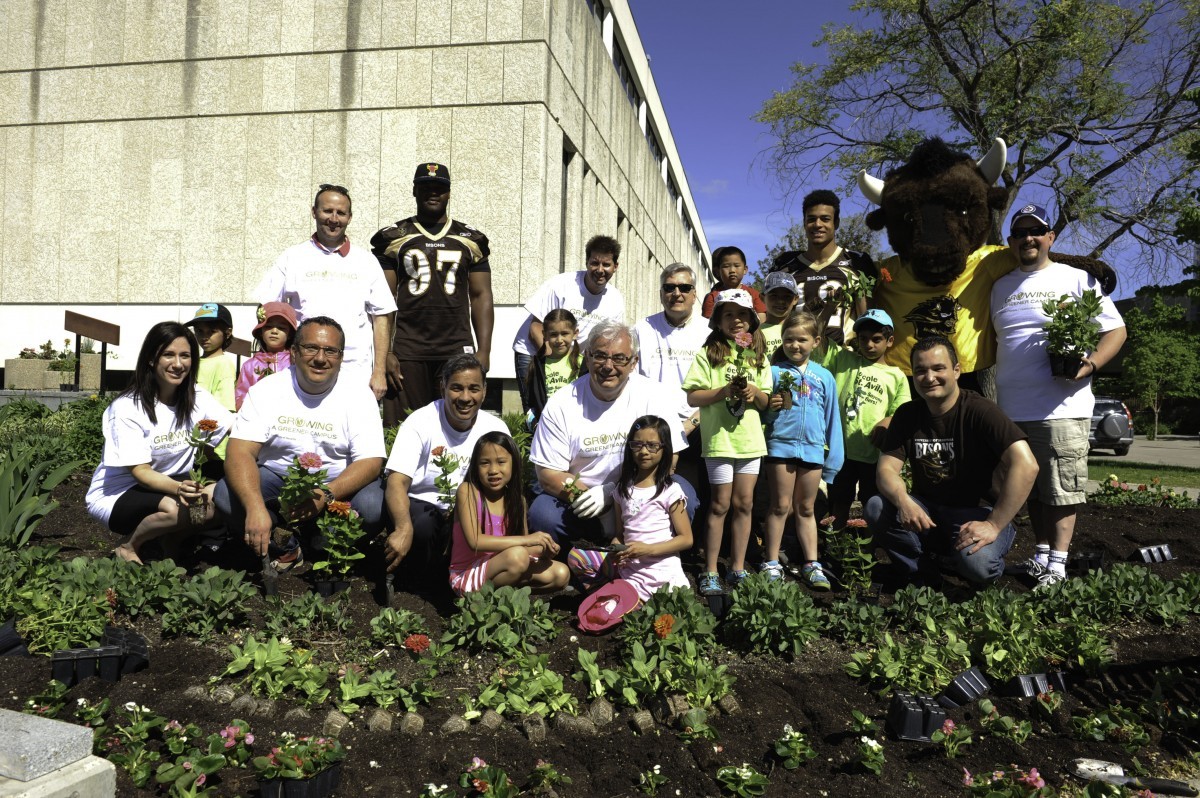 A day of beauty, and dirt
June 10, 2014 —
Campus Beautification Day was held on June 6 on both the Fort Garry and Bannatyne campuses. Thank you to all staff who made it a successful and fun day.
And the participant who won the Grand Prize – a pair of WestJet tickets – is Z. Bill Cofnas, a truck driver in Physical Plant.
[rev_slider campusbeauty2014]
This year's beautification day involved a special project: Â reforesting the Avenue of Elms with 100 new Memorial Elms. This planting replaces many aging trees and also commemorates the 100th anniversary of the First World War and the first planting of the Avenue of Elms along Chancellor Matheson Drive.
Avenue of Elms, preserving this legacy
During the First and Second World Wars, the University of Manitoba served as a training ground for troops and watched some of its best and brightest to go off and fight for their country. Their sacrifice was recognized after the First World War with the planting of the Avenue of Elms stretching from the Administration Building to Pembina Highway along Chancellor Matheson Drive.
Staff, students and alumni of the Manitoba Agricultural College planted the trees to honour the students who gave up their lives fighting in the First World War. The names of the fallen soldiers are inscribed in the entrance to the administration building and the man who came up with the idea for the Avenue of the Elms is buried beneath the first elm. The plaque at the base of the tree reads:
In Memorium
Wilfrid John Rae, B.S.A.,M.S.c
1899-1979
Whose cremated remains are buried under
the elm tree he planted in 1923
opposite the south west corner of the
Administration Building site.
Many of these elms are entering their twilight years and so the university is developing a reforestation plan. The plan begins with General Services planting 100 elms on May 22, Campus Beautification Day, to preserve this living memorial.