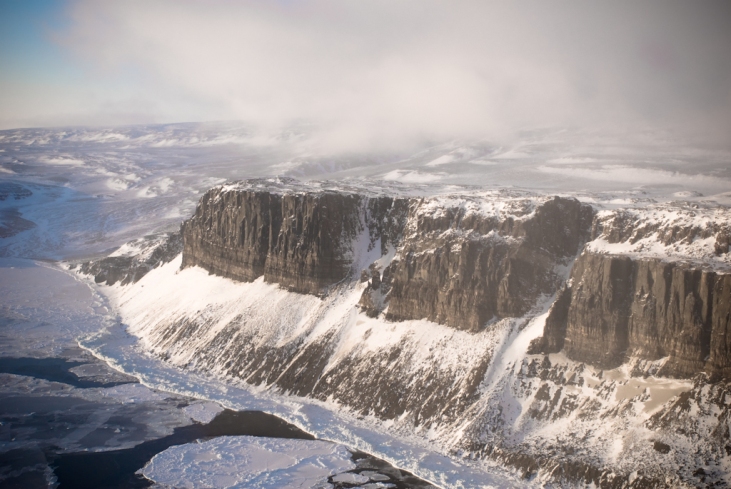 A candid discussion on the future of Canada's North and our prosperity
April 2, 2014 —
An important public discussion will take place at the University of Manitoba as part of  a Public Policy Forum.
Mary Simon, Chairperson of the National Committee on Inuit Education, past President of Inuit Tapiriit Kanatami, and Canada's first Ambassador for Circumpolar Affairs, will lead the discussion.
She has devoted her life's work to advancing critical social, economic and human rights for Canadian Inuit. As part of the Public Policy Forum's 2013-14 Lecture Series, Ms. Simon will explain why the future of Canada's North and our overall economic prosperity lies in education. The lecture will include a conversation with the audience.
What: Public Policy Forum: Lecture by Mary Simon, "Fulfilling National Arctic Interests and Obligations through Education"
When: Thursday, April 3. Reception at 5:30 p.m. Lecture at 6 p.m.
Where: Robert B. Schultz Lecture Theatre, St. John's College, 92 Dysart Road
The True North: Canada's last frontier?
The University of Manitoba held a Visionary Conversations event on November 21, 2012, on the topic of resource development, climate change and sovereignty, as well as the interests and effects on Indigenous populations were discussed.