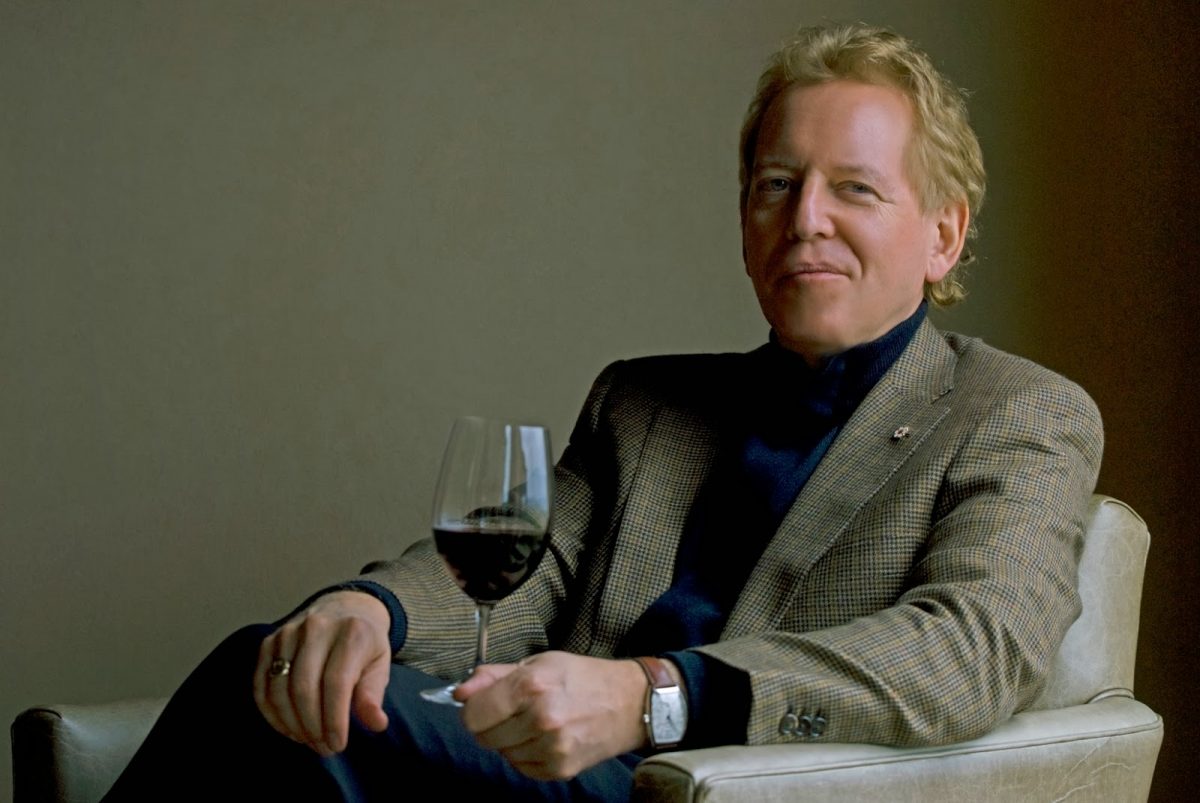 2023 IDEA student event with beverage pioneer Anthony von Mandl
RSVP to an exclusive Q&A with influential Canadian entrepreneur at the Asper School of Business
May 3, 2023 —
The Associates of the Asper School of Business invite UM students to meet the innovator behind some of the most iconic beverages in Canada.
On May 4, 2023, Anthony von Mandl O.C., O.B.C., the 2023 IDEA Award recipient, will share his entrepreneurial journey, followed by a Q&A facilitated by the 2023/2024 CSA President Betty Mae Ferrer.
"Anthony von Mandl represents the impact of entrepreneurship. He is a leader who didn't just thrive in, but actively changed the wine and beverage industry and we are honoured to welcome him to the Drake Centre for this event," says Dr. Bruno Silvestre, Dean of the Asper School of Business. "We thank The Associates for giving students the opportunity to connect with such an influential entrepreneur."
von Mandl is the proprietor of a collection of family-owned luxury wineries in British Columbia's Okanagan Valley. As he worked to produce the best wines in Canada, von Mandl created many groundbreaking beverage brands, including Mike's Hard Lemonade and White Claw.
Ferrer, who recently started her term as CSA President, is excited that students have this opportunity to learn more about von Mandl's journey.
"As students, we often know, or think we know, our destination, but there is so much opportunity, especially here at Asper, that it can be hard to map our journey. As an innovator, Anthony von Mandl embraced that opportunity and built his own path to achieve his dream."
von Mandl began pursuing his dream to become a wine importer at only 22 years old. Starting in a 100 square-foot office in Vancouver, he began looking for opportunities to bring the best wines from across the world into Canada and make this dream a reality.
In 1981, he purchased a near-bankrupt winery in BC's then unknown Okanagan Valley. Early on, he faced many struggles and a constant fear that the next setback would put him out of business for good.
With each challenge, however, von Mandl adapted—from supplying to airlines when the liquor board wouldn't invest in a 22-year-old wine merchant, to cultivating a wine selection that later won over that same liquor board with what mattered most: taste.
These setbacks and successes stand out to Ferrer. "I think his pursuit of a nonlinear path to success will really resonate with students. He had a distinct goal in mind, but he had to constantly adapt to get there," she says.
von Mandl's true goal—the destination winery, Mission Hill—would take time. He knew that to make a small fortune in the wine business, you need to have a large one, something he did not have.
To generate revenue, he turned to other markets, developing the world's first flavoured ciders, creating Mike's Hard Lemonade, and eventually defining the hard seltzer market with White Claw. Each new product shook up the industry, creating new beverage categories altogether, as von Mandl built a $5 billion international drinks company.
Today, Mission Hill Winery is a true landmark of the Okanagan. Five-time winner of Winery of the Year, it is a symbol celebrating the valley and represents von Mandl's unfailing pursuit of entrepreneurship.
"He saw potential in the BC vineyard rather than going somewhere already established," says Ferrer. "It's an important reminder that you can innovate in your own environment."
Redefining the beverage industry in Canada not once, but multiple times might be considered an impressive life's work for any entrepreneur. For von Mandl, these achievements are only part of his journey and enduring legacy.
"There's no such thing as perfection, no absolute. It's a journey." –Anthony von Mandl
___
Student Presentation – Event information
May 4, 2023 | 10:15 am – 11:15 am
Room 343, Drake Centre, 181 Freedman Crescent, Asper School of Business, University of Manitoba
___
Since 1984, The Associates of the Asper School of Business have presented the International Distinguished Entrepreneur Award to illustrious business leaders who have achieved international stature, outstanding entrepreneurial success and have made an exemplary global contribution. IDEA is internationally recognized as prestigious honour and provides notoriety to the University of Manitoba, the Asper School of Business, and the Associates of the Asper School of Business.
Anthony von Mandl will be presented with the award at the 39th IDEA dinner on May 4, 2023, in Winnipeg at the RBC Convention Centre.
Read more about von Mandl's remarkable achievements in the official IDEA announcement here.