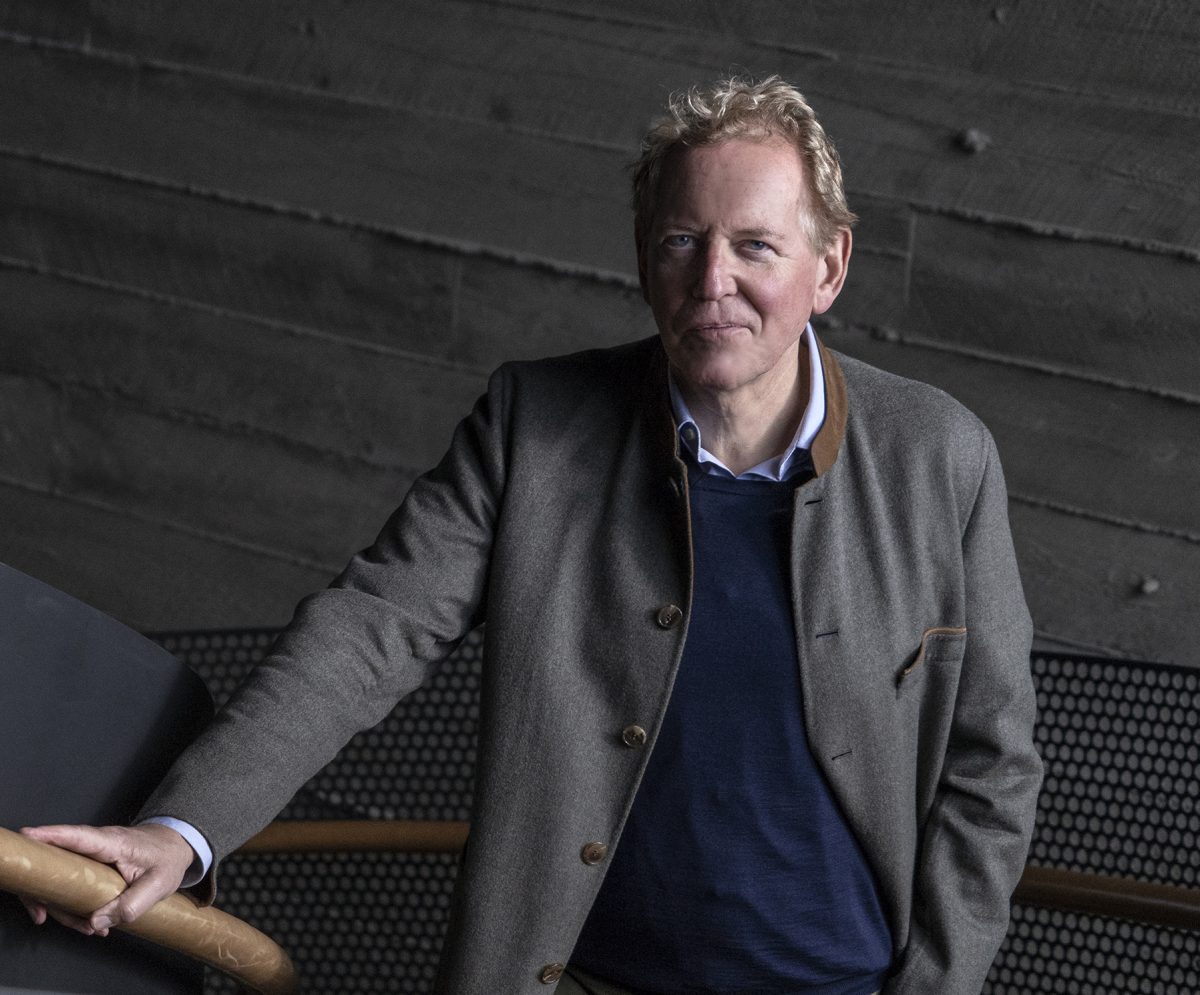 Winemaking pioneer, iconic beverage brand creator, philanthropist, and successful Canadian entrepreneur Anthony von Mandl announced as 2023 IDEA recipient
December 1, 2022 —
The Associates of the Asper School of Business at the University of Manitoba announced that Anthony von Mandl, O.C., O.B.C, Founder, Owner & CEO, The Mark Anthony Group of Companies, will be the recipient of the 2023 International Distinguished Entrepreneur Award (IDEA). Mr. von Mandl is the proprietor of a collection of family-owned luxury wineries in British Columbia's Okanagan Valley, and the creator of a collection of innovative new to world beverage brands that have achieved iconic brand status and have completely transformed the beverage alcohol industry.
"It is an honour to welcome Anthony von Mandl to Manitoba as the 2023 IDEA Recipient," said Arni Thorsteinson, Chair of the IDEA Committee and President of Shelter Canadian Properties Limited. "We have known Anthony for many years, and I am inspired by how he has grown his company organically from a one-person wine importing business to an international drinks company whose hallmarks include a portfolio of luxury wineries, hand-crafted premium spirits, and iconic beverage brands. He is an embodiment of the term 'entrepreneur' and has taken every opportunity throughout his career to support local businesses and give back to community charities."
The Vancouver-born, European-educated entrepreneur founded a wine importing firm in Vancouver, out of a 100 square foot office. Despite extremely difficult initial years, he successfully grew the business, and began to realize his audacious dream: to produce world-class wines in British Columbia's then unknown Okanagan Valley.
In 1981, von Mandl risked everything to purchase a near-bankrupt winery, renaming it Mission Hill after its stunning hilltop location. As no one believed in his dream, his only option was to self-finance his vision by building entirely new businesses and pioneering new categories in the drinks trade, including the world's first flavoured ciders with the Okanagan Cider Company in the early 1980's, followed by the creation of the Mike's Hard Lemonade in the 1990's and the breakthrough White Claw Hard Seltzer, a brand that has transformed the entire drinks industry. Mike's has since gone on to achieve iconic brand status in America and White Claw is the #1 brand in the explosive hard seltzer category in U.S. and Canada. Building on this success in North America, von Mandl is taking a long-term approach to build White Claw into an iconic, global brand.
Mr. von Mandl is an Officer of the Order of Canada and a recipient of the Order of British Columbia; both honours recognize his innovative contributions to enhancing Canada's international reputation in the wine industry. A former YPO International Board Member, he holds five honourary doctorates and has been inducted into both the Canadian Agriculture Hall of Fame and American Marketing Hall of Fame. He is also a co-recipient of 'The Warren Bennis Award for Leadership Excellence' alongside A.G. Lafley, former CEO of Procter & Gamble. Previous winners include Mikhail Gorbachev, Benazir Bhutto, and Howard Schultz of Starbucks. Mr. von Mandl is Chairman of The von Mandl Family Foundation, supporting health, disparity, the arts, and environmental-based initiatives globally.
University of Manitoba President and Vice-Chancellor Dr. Michael Benarroch noted: "The life of Anthony von Mandl has been a true example of the spirit of entrepreneurship, having literally worked his way from practically nothing to a model of success. His unwavering commitment to his big idea allowed him to revolutionize a growing industry. We are honoured to have him as IDEA recipient in 2023."
Since 1984, the Associates of the Asper School of Business has presented the International Distinguished Entrepreneur Award to outstanding entrepreneurs who have made exemplary contributions to global economic life.
"We often hear about the American Dream. Anthony von Mandl is the ideal role model for the Canadian Dream," shared RBC Regional President Kim Ulmer. "We at RBC return each year to support the IDEA celebration because of the special role the Associates of the Asper School of Business play in bringing our community together to learn from those who dare to reimagine the future and boldly pursue it. Mr. von Mandl is exactly that person and an inspired choice as the honouree for IDEA 2023."
Anthony von Mandl joins previous distinguished IDEA recipients including: Sir Richard Branson, Stu Clark, Paul Desmarais Sr., David Foster, A. Linda Hasenfratz, Akio Morita, Ross Perot, Heather Reisman & Gerald Schwartz, Dame Anita Roddick, David Thomson, Prem Watsa, Arianna Huffington, Dr. Hartley Richardson, Dr. Ernest Rady, and the 2022 recipient, Indra Nooyi.
Anthony von Mandl will be presented with the IDEA award by President Michael Benarroch at the 2023 IDEA dinner on May 4, 2023 at the RBC Convention Centre.