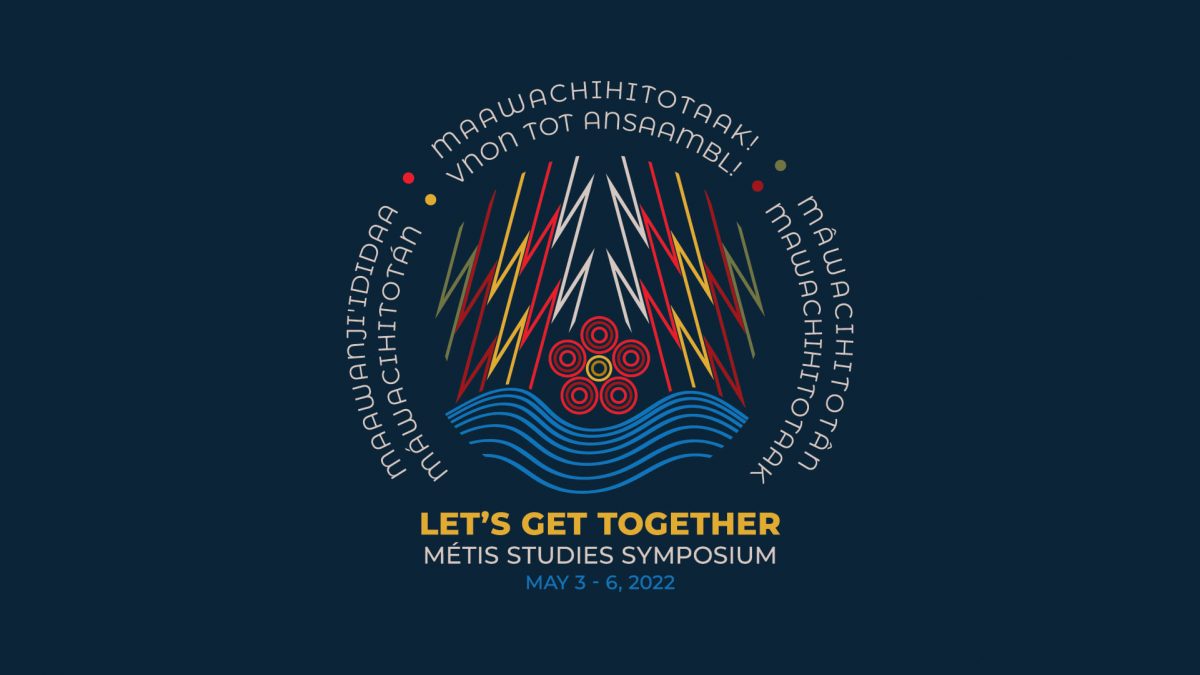 2022 Indigenous Initiatives Fund (IIF) recipients
Nearly $430,500 awarded to 13 new projects through the IIF
June 8, 2022 —
For National Indigenous History Month, UM Today is highlighting exciting projects, Indigenous resources and celebrating people leading work to advance Indigenous Engagement, scholarship and service at UM.
The Indigenous Initiatives Fund (IIF) is open to faculties, schools, colleges, libraries administrative units and, new to 2022, student groups. These funds support unit-based projects that advance the Indigenous achievement and engagement goals as stated in Our Shared Future: Building on our Strategic Plan.
With the addition of student groups to those eligible to apply, the IIF selection committee selected 13 new projects with a total of $430, 491.20 in funds.
Mawachihitotaak (Let's Get Together): Métis Studies Symposium that was held virtually from May 3-6, 2022 was one of the 13 funded projects. This virtual gathering had 55 sessions, 118 presenters (95% Métis) and 900 people attended throughout the four-day event.
The idea came from recognizing that Métis are not often recognized as distinct in academic spaces. Co-organizers Lucy Fowler (Assistant Professor, Faculty of Education) and Laura Forsythe (Ph.D. candidate) and 30 other interested parties took the lead and set the stage for Métis scholars to discuss Métis topics and issues. The symposium was given the name "Mawachihitotaak" which is Michif for "let's get together." It created a space for Métis scholars, art makers, knowledge holders, students, language speakers, organizers, writers, and other community leaders to share knowledge and engage in conversation. Although virtual, this academic event did not feel like any other. Although virtual, this academic event captured the sense of community coming together. It felt very much like visiting with family and having good discussions where everyone could learn from each other. It was about building relationships while leveraging Métis knowledge.
"The ability to gather and hold space together with so many incredibly talented Métis artists, community organizers, and scholars was so energizing and generative. It was great to hear about all of the beautiful work being done across the homelands and throughout the diaspora. Sometimes academia focuses on citing the same scholars over and over again, but this gathering was a terrific reminder of the breadth and depth of knowledge within our community. I loved hearing from community members and artists who work outside of academic spaces – so much of the nation building work happens on the ground with grassroots organizing and Métis folks building and rebuilding kinship ties with each other, and I think it's really important that we highlight those stories too." Lucy Fowler says.
"Having spent the symposium with 900 others wanting to know more about the Métis from a Métis perspective I saw promise for the future of Métis Studies as a discipline but also as a way forward for our people. Settler scholars have for far too long been the experts in who and what is Métis – this symposium stands as a demonstration that we can speak for ourselves." Laura Forsythe says.
This event was also a partnership with Winnipeg Art Gallery's KWAATA-NIHTAAWAKIHK – A Hard Birth. This exhibit will run until September 3, 2022. Participants have 30 days after the event to listen to recordings of sessions they missed or were not able to attend. Lucy and Laura, along with their colleagues, will continue to create space for Métis people in the academy with the hope of hosting Mawachihitotaak 2.0 in Saskatchewan next year. Their wish is to host a hybrid program to allow for accessibility.
"Because of that funding and other funding we were able to obtain, we were able to offer the conference free of charge to anyone who wanted to attend – this was incredibly important to us as we wanted this space to be accessible to community members and graduate students as well as academics! Since the symposium, we've had gatherings of Métis graduate students for writing workshops, and the community of organizers for the 2023 Symposium (to take place in Saskatchewan) has been growing exponentially. We're really excited for the continued presence of Métis spaces for scholars, artists, and community members alike!" Lucy says.
The Métis Symposium received $15,000 in funding from the 2022 Indigenous Initiatives Fund. For more information on the other 12 projects funded, please visit the IIF webpage.