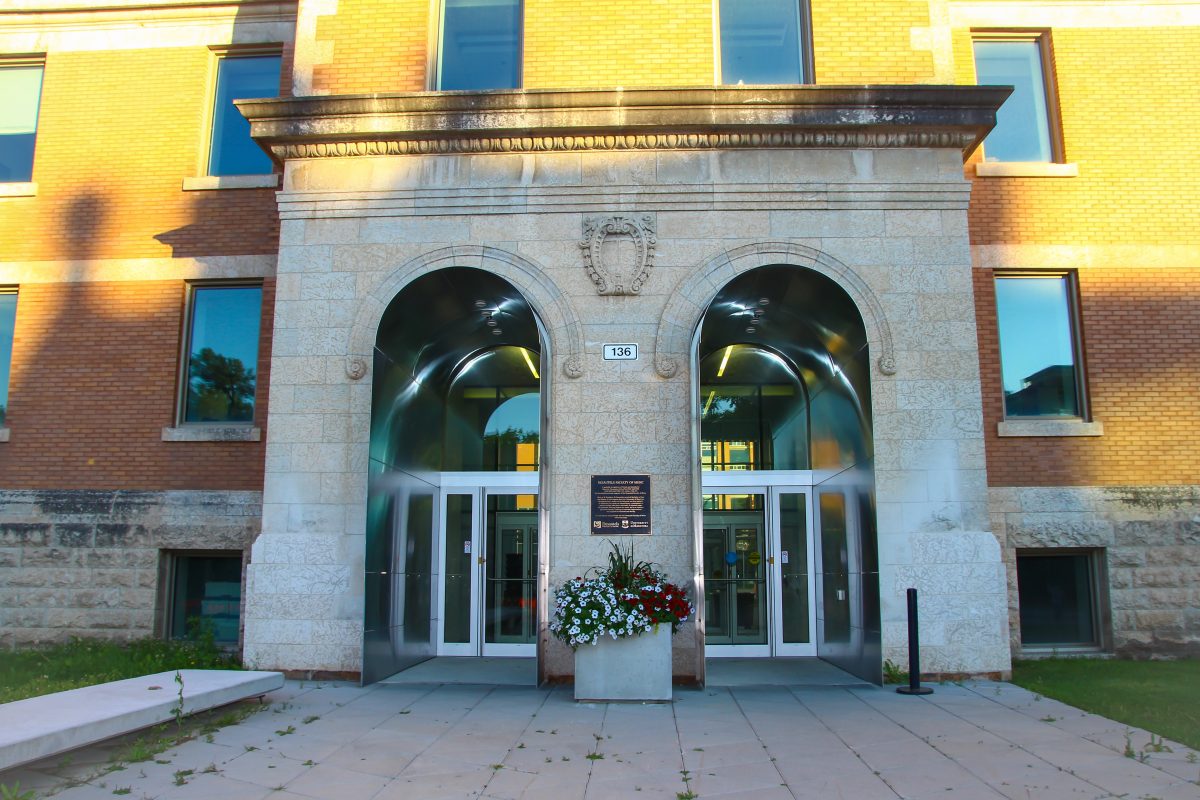 The DFOM celebrates promotions and welcomes new full-time faculty members!
The DFOM celebrates faculty promotions and welcomes incoming faculty members!
September 3, 2020 —
This fall term, Desautels Faculty of Music students can expect to see some new faces (albeit via remote learning), as well as some familiar faces in new roles! Please help us celebrate faculty members who received promotions this summer, and help us welcome our new full-time faculty members!
Faculty rank promotions
A number of our faculty were awarded faculty rank promotions this past spring. Mel Braun, area head for voice, was promoted to the rank of Full Professor. Kurt Markstrom, who retired this summer, and taught music theory and music history, was promoted to the rank of Full Professor. Will Bonness, area head for Jazz, was promoted to the rank of Associate Professor, and Monica Huisman was promoted to the rank of Instructor II. Congratulations, all!
New faculty members
This past year, the Desautels Faculty of Music selected two new full-time faculty members for roles in Musicianship and Piano, and in musicology.
Dr. Darryl Friesen, D.M.A., Instructor of Piano and Musicianship
Returning students will recognize our new Instructor of Piano and Musicianship. Dr. Darryl Friesen has served as a major practical study instructor for years, and as a sessional instructor for musicianship skills, and we are delighted that he will now be serving the DFOM in an expanded role.
"I'm thrilled to be continuing my role as a piano and piano pedagogy instructor at the DFOM, as well as the Musicianship instructor for all classical undergraduate students, in a more permanent capacity!" Friesen says.
"We as faculty really are here for the students, and I'm eager to continue to challenge and encourage students in the development and honing of their musical skills and the integration of those skills with their artistic and creative endeavours," he adds.
Friesen is in high-demand as an instructor, clinician, teacher, soloist, and collaborative pianist.
Last fall, Friesen and Laura Loewen, an associate professor of collaborative piano and the DFOM's new Associate Dean for Undergraduate Programs performed a gorgeous and spirited four-hand piano piece for the concert series Mysterious Barricades, in support of suicide awareness and prevention.
This past winter, Friesen performed with Desautels Faculty of Music alumna Karen Sunabacka, a composer, cellist, and associate professor at the University of Waterloo, premiering some of Sunabacka's new solo piano works.
"University can be tough! I really strive to create relationships of safety and trust with students, in which they can share both triumphs and struggles from their journeys through higher education," says Friesen of what he hopes students will learn from him.
"My greatest memories from my time as a university student are the growing times when my professors discerned my potential, and pushed me to greater understanding than I thought possible. Taking part in that process, now from the 'other side,' is a constant source of fulfilment and gratification!" he adds.
Andrew Deruchie, Ph.D., Assistant Professor, Musicology
The DFOM's new assistant professor of musicology, Dr. Andrew Deruchie, previously worked at McGill University, University of Otago, Douglas College, and the University of Ottawa, and is now making the move to the Desautels Faculty of Music!
Deruchie is the author of The French Symphony at the Fin de Siècle: Style, Culture, and the Symphonic Tradition (University of Rochester Press), which explores seven of the most influential and frequently performed French musical works of the end of the 19th century. Other notable works include published research on Camille Saint- Saëns, Vincent D'Indy, and Gustav Mahler.
"I have a longstanding interest in French music of the late 19th and early 20th centuries and its positions in the social, cultural, political, and intellectual life in contemporary France," explains Deruchie of his research focus.
"I'm currently working on projects involving music by Saint-Saëns, Ravel, and Albéric Magnard. I've also become interested in exploring how various emerging digital technologies can be used in music research," he adds.
"I hope students will come away from my classes with new perspectives about the places of music in our world and in our lives and with new ways of thinking about all that," says Deruchie of his hopes for his work in the DFOM.
"I also hope they will learn that doing research on music can be a fun and creative activity which can lead in all sorts of unexpected directions," he adds.
Moving to Winnipeg in the middle of a pandemic in order to start a new job must have been an incredibly stressful event, but Deruchie is excited to explore his new city.
"I'm looking forward to getting to know the city–especially its restaurants, cafes, galleries and museums," he says of the things he is most looking forward to outside of his work in the DFOM.
"Of course I love attending concerts, so I'm excited to hear the superb WSO and attend performances by the Royal Winnipeg Ballet," he says of Winnipeg's robust culture scene.
"I haven't skated on a frozen lake or outdoor rink in a long time. We'll see if I'm up to doing so during a Manitoba winter after having lived for many years in balmy places like New Zealand and Vancouver!" he adds of other activities to which he is looking forward.
We're thrilled to have Drs. Deruchie and Friesen with us, and look forward to all of the ways in which they will enrich our students' educations and minds!
Congratulations to all!