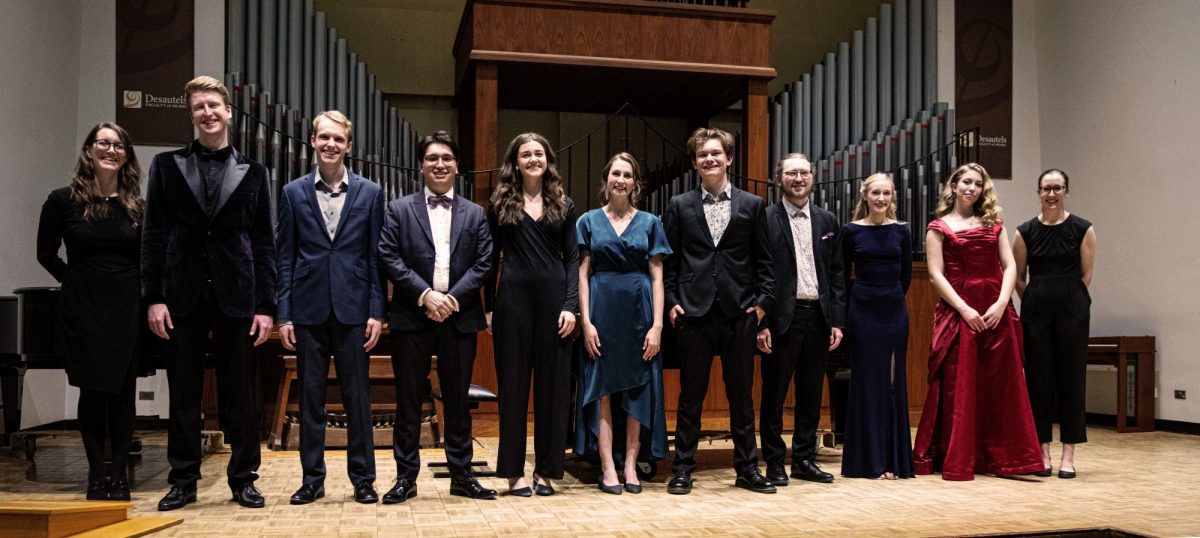 Zita Bernstein Lieder competition winners announced
Congratulations to Dariyan Dubik, baritone, and Ian Olson, tenor.
On November 29th eight finalists competed in the 25th annual Zita Bernstein Competition in an evening of song and storytelling! First place was awarded to Dariyan Dubik, baritone, with Ian Olson, tenor, coming in second.
A special thanks to our adjudicators Canadian soprano Martha Guth, Rob Herriot & vocal accompanist Graham Johnson, along with moderator, Laura Loewen, associate dean undergraduate, Desautels Faculty of Music.
Congratulations to all who participated!