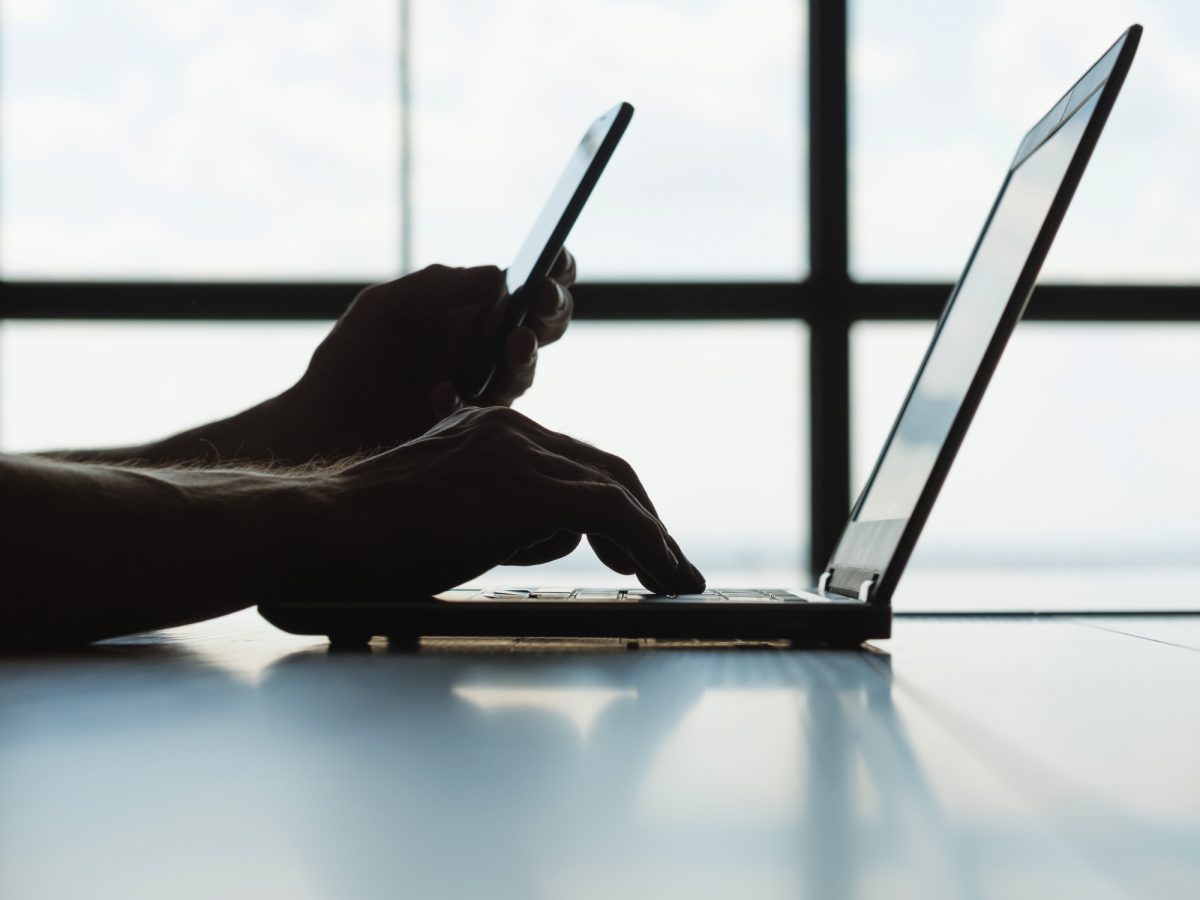 Your multi-factor authentication questions answered!
UM multi-factor authentication for staff and faculty is easy to set up and increases the security of our data
October 20, 2020 —
Multi-factor authentication (MFA) requires you to verify your identity using a second factor such as your phone or mobile device after you've entered your username and password to log in to a website. This prevents others from accessing your accounts, even if they know your password.
MFA adds only seconds to the authentication process while greatly increasing security for you and the university.
Last week, the university launched MFA to access the virtual private network and Information Services and Technology received some great feedback !
The MFA web page answers many questions about using multi-factor authentication but we wanted to provide you with the answers to some of the most asked questions so far.
MFA questions
Do I have to use a smart phone to authenticate with Duo?
No. Using your smart phone with the Duo Mobile app is the recommended method to verify your identity to log in to the virtual private network. But if you can't use a smart phone, there are other options:
Text message
You can choose to receive a text message to your mobile phone. This would require a texting plan on your device.
Phone call to a number
You also have the option of using a landline for authenticating.  However, keep in mind that you would have to change your authentication number if you are away from your landline. Work phone of course requires either being on campus, call forwarding or a soft phone setup like Jabber.
Hardware token
You can also use a hardware token such as the DUO keys. This is a thumb-drive sized fob that you must carry with you. Please contact the IST Service Desk to inquire about getting one.
Is multi-factor authentication required on campus?
No. You don't have to log in to the virtual private network (VPN) while on campus. Multi-factor authentication is currently only required for logging in to the VPN from an off-campus location.
Who has to use multi-factor authentication?
Currently, only staff and faculty will be required to use multi-factor authentication.
Is multi-factor authentication easy to set up?
Yes. Enrolling in the Duo Security service is straightforward , and you only have to do it once.
To initiate multi-factor authentication, you will have to create a new virtual private network (VPN) connection in Pulse Secure. Then, using the new connection, you will enrol in the Duo service and choose your second factor option. It takes about five minutes to set up your new VPN connection and another five to ten minutes to enrol in Duo. That's it!
When do I have to enrol?
The university is gradually rolling out multi-factor authentication. When Information Services and Technology has determined that your faculty or unit is ready, you will receive an email notice informing you that you can enrol in Duo and set up multi-factor authentication.
Can I avoid using multi-factor authentication altogether?
No. Staff and faculty will be required to use multi-factor authentication to log in to the virtual private network (VPN) in the near future . If you enrol in Duo and start using multi-factor authentication now, you don't have to worry about losing access to the VPN. And you will have the opportunity to win some fabulous prizes !
Remember: Information Security Starts with You!