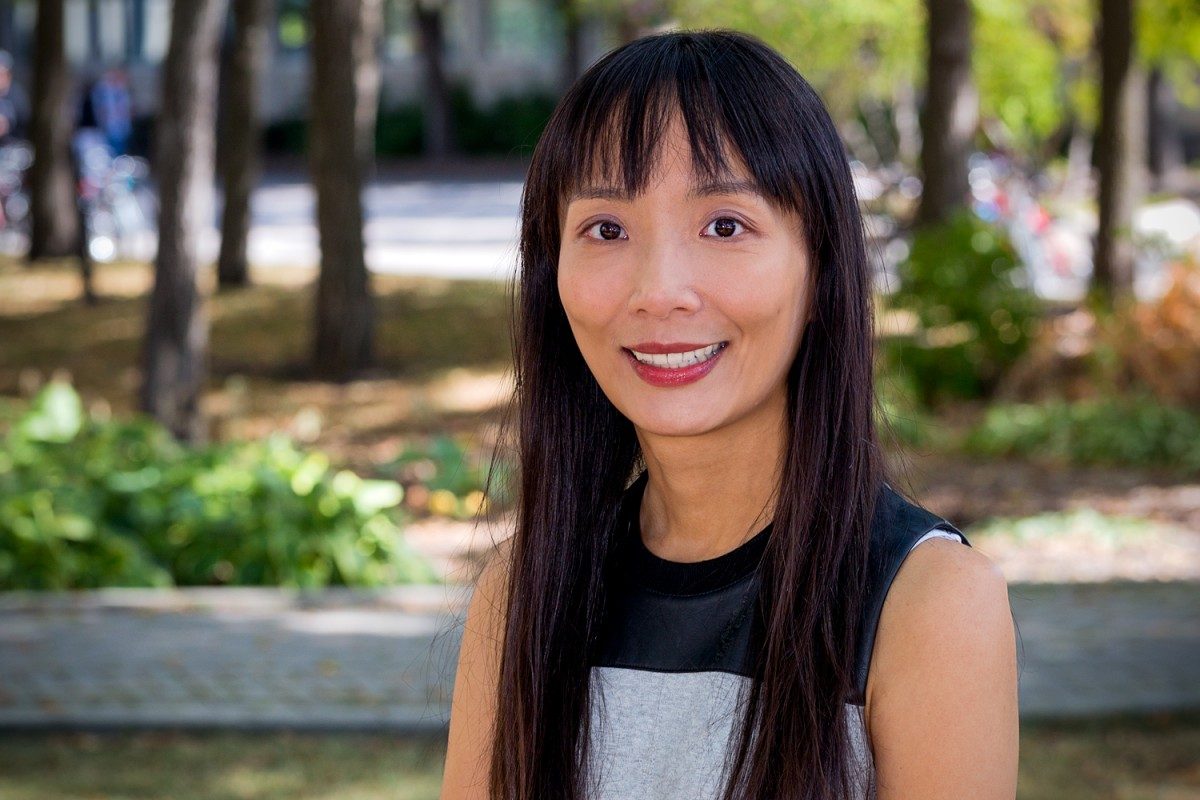 Your attention, please!
New assistant prof studies boredom in students
November 15, 2017 —
Dr. Virginia Tze hopes this story seizes your attention and holds it to the last word. But if your interest drifts into flights of fancy, she might be interested to know why.
As a new assistant professor in counselling psychology at the Faculty of Education, Dr. Tze studies boredom in students, and how they can overcome it by discovering a passion they can pursue zealously through university and the workplace.
Having grown up in Hong Kong before moving to Alberta to complete her graduate studies, Tze's MEd compared drudgery experienced by Canadian and Chinese post-secondary school students.
"Chinese students did not find any boredom in their studies, which is interesting," she said, adding that Canadian students were more easily distracted, and complained of monotony in class.
Tze chalks up the difference primarily to cultural norms. Whereas post-secondary education is expected of Canadian students, who typically pay for their own schooling, compared with students from mainland China.
"Getting into postsecondary education is a privilege, and so they value it," Tze says. "They put it on the top of their priorities, no matter how bored, no matter how difficult the subject is. They attach a high value on the learning opportunities."
Chinese students are also greatly influenced by family, who typically fund their children's education, Tze says.
She continued to study boredom in her PhD, focusing on Canadian students, and finding that bachelor-degree students, aged 18-22, experience higher levels of lack of interest.
"I didn't expect that. Boredom is like a trajectory—not complaining much a lot at the beginning of the semester but complaining a lot more by the end."
Tze attributes her findings to several issues, for example, learning in a crowded lecture theatre contributes to fatigue, she says.
"It's as if the bigger the class, the less attention they get from their instructor."
Tze also found that the more positive reasons students could identify for taking a course, the more emotionally invested they were in class, and consequently less likely they were to lose interest.
For the instructor's part, Tze says they need to make an effort to connect with students as well, because they can see how much instructors invest in the course curriculum and how well they deliver the material.
"It's easier said than done," Tze says.
But do students have to change? Do instructors have to change? Or do people who create the classroom environment have to change? This is a project that Tze is currently exploring with another University of Alberta professor.
The research involves exploring how instructors' emotions affect those of students, as well as recording students' emotional responses.
Fundamentally, Tze believes that social-emotional competency is key to keeping students interested and engaged in school, and improving retention and contributing to their learning and personal development. A part of that competency stems from students developing the skills they need to explore their interests. This includes managing their emotions even in the most difficult situations at the university level or the workplace, she says.
"To be honest, sometimes we all need to face the boring stuff. Sometimes," Tze says laughing.