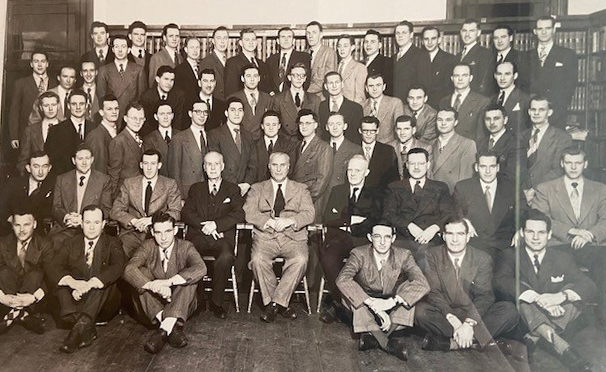 Wpg Free Press: Practice makes perfect
At 95, Manitoba's oldest lawyer, Gordon Pullan, has been doling out legal advice for seven decades
June 1, 2021 —
As the Winnipeg Free Press reports:
Sitting in a sun-dappled, ninth-floor corner boardroom of his downtown Winnipeg law offices, Gordon Pullan hoists up his necktie for a curious visitor to examine.
"I don't come dressed like this every day," Pullan declares with an impish grin. "But my daughter Heather told me I had to dress like a lawyer today."
Dressing like a lawyer is something Pullan knows more than a little bit about — he's been doing it almost every day for the past seven decades.
At the age of 95 — he'll turn 96 on June 16 — he is now the oldest and longest practising lawyer in Manitoba, and likely in all of Canada.
After graduating law school, Pullan was called to the bar on May 9, 1951, meaning he has been practising law in this province longer than the vast majority of lawyers throughout the country have been alive.