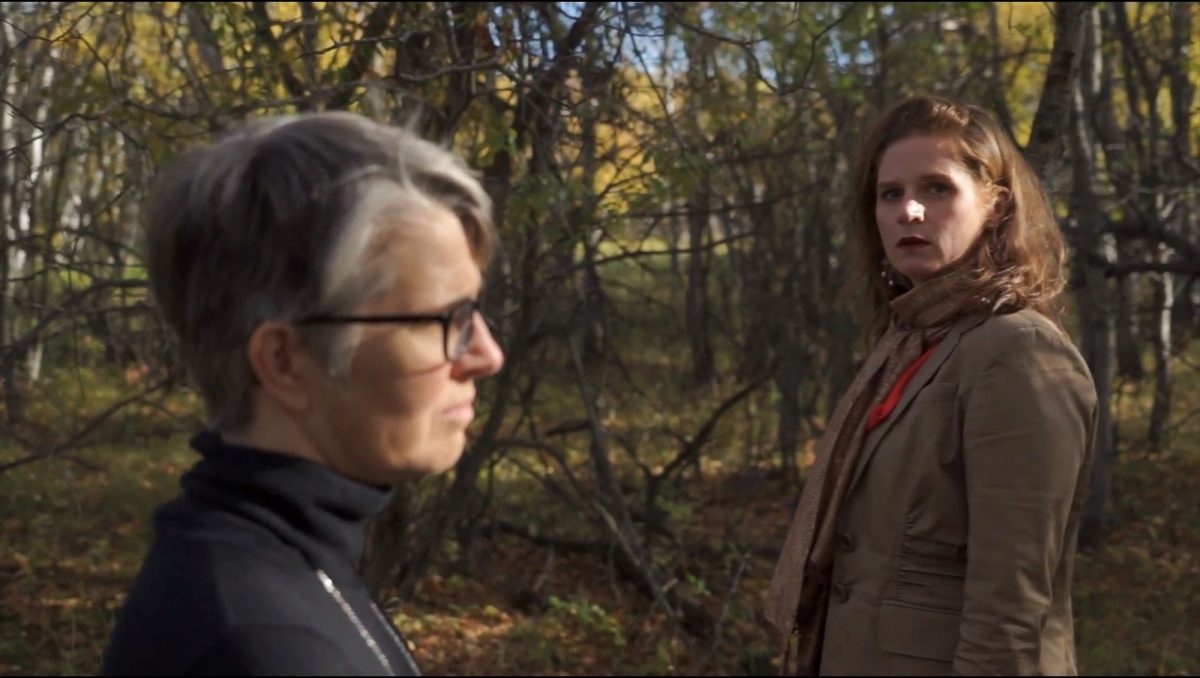 World Premiere Performance Featuring Historic Manitoba Bank Robbery
November 9, 2021 —
True crime fans, rejoice! Flipside Opera presents "Bloody Jack". In 1914, the crime-ridden life of "Bloody" Jack Krafchenko culminated in his death by hanging at Winnipeg's Vaughan Street Jail. The charismatic, remorseless Krafchenko led an eventful life of bank robberies, escapes, and running from the law. This fascinating character of Manitoba history is explored in Michael Matthews & Dennis Cooley's new song cycle Bloody Jack, presented by Flipside Opera & Art Song Collective and GroundSwell.
Flipside Opera is the brain child of Desautels Faculty of Music alumnae Judith Oatway (Post-Baccalaureate Diploma in Performance) and Dawn Bruch-Wiens (Post-Baccalaureate Diploma and Master of Music), who later joined forces with Lisa Rumpel (Master of Music).
Soprano Dawn Bruch-Wiens and pianist Dr. Laura Loewen (Associate Dean, Undergraduate Programs) will present five songs of the cycle in a world premiere performance captured by director and videographer Aidan Ritchie. The songs will be interwoven with historical, archival and artistic discussions with historian Kristen Treusch, composer Matthews, and poet Cooley. A collage of voices from Krafchenko's life combine with the sights and sounds of a raw prairie winter to create a sound experience like no other.
Dawn Bruch-Wiens describes the project as "a concert, documentary and film wrapped up in one bite-sized performance. Audiences can expect some fabulous 21st century songs illustrating the stark aesthetic of the prairies."
Part art film, part documentary and part musical premiere, this project is a unique and truly Manitoban offering in the post-pandemic cultural landscape.
Flipside is hosting a world premiere screening with a panel discussion featuring the film's creators on Friday, November 19, 2021. Tickets are available now at the Flipside website. Following the premiere, audiences can stream the videos via the Flipside website, in a pay-what-you-can format.