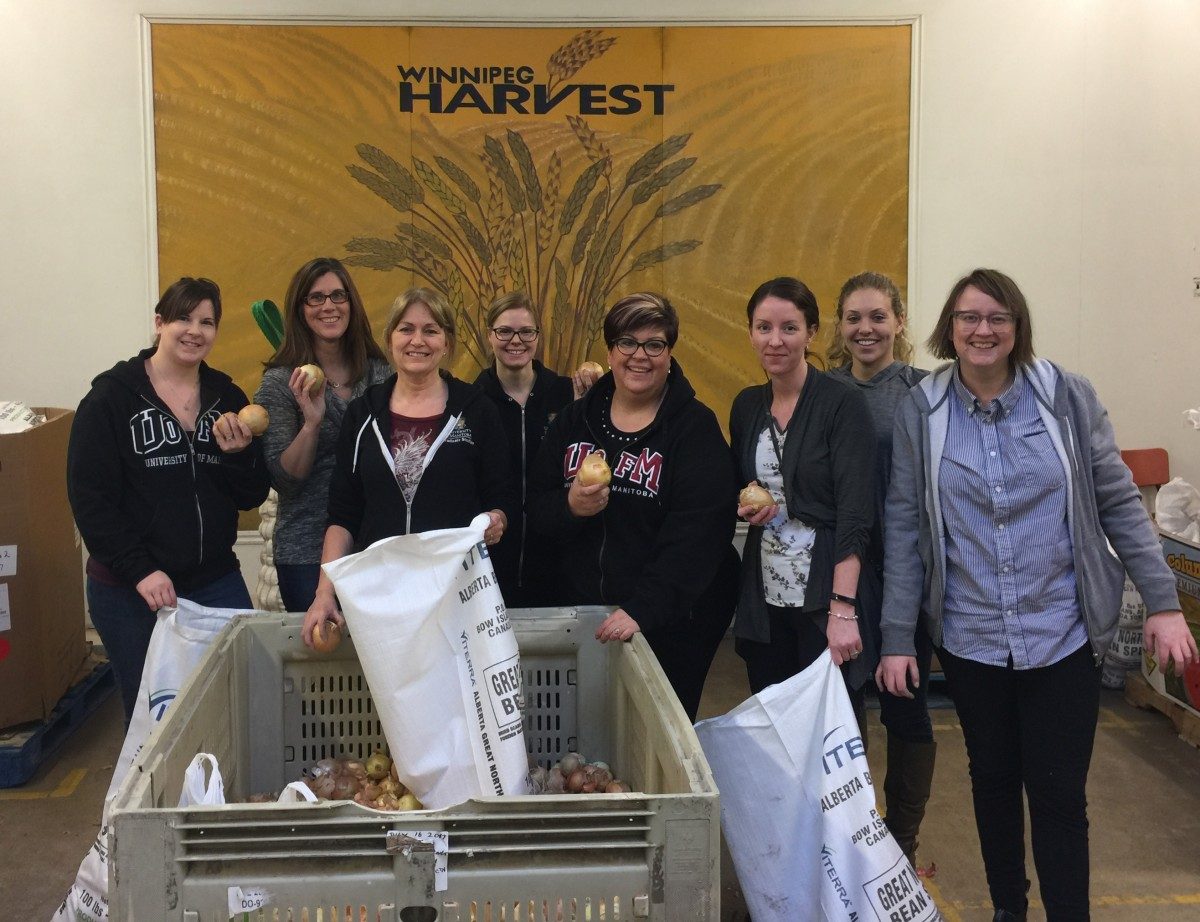 Winnipeg Harvest: Providing Hope
FGS gives back this holiday season
December 19, 2017 —
Last week twenty FGS staff members spent an afternoon volunteering at Winnipeg Harvest. The office decided to donate time this holiday season by spending an afternoon in the large iconic warehouse of the non-profit organization.
"Winnipeg Harvest shares food with nearly 400 neighborhood food banks and agencies that help support families in Manitoba," says Dr. Todd Mondor, Vice-Provost and Dean of Graduate Education. "By volunteering with Harvest we are hoping to do our part to help."
It's easy, with all the hustle and bustle that December brings, to forget about the numerous families in need during the holiday season. Winnipeg Harvest has been in operation since 1985, feeding more than 64,000 Manitobans each month.
"The positivity of the volunteers and staff within the building is incredible," says Jaclyn Forbes, Communications Coordinator. "Each step from receiving donations, sorting to delivery is extremely well organized."
In addition to supplying food for those in need, Winnipeg Harvest also offers a variety of training opportunities to help people gain the skillset required to get them out of poverty.
If you are interested in volunteering, Winnipeg Harvest is currently looking for drivers, order fillers, and team leaders.
To apply for a volunteer position, please fill out an application form:
Groups: please email groups [at] winnipegharvest [dot] org
If you have any questions about the application, please call (204) 982-3587.