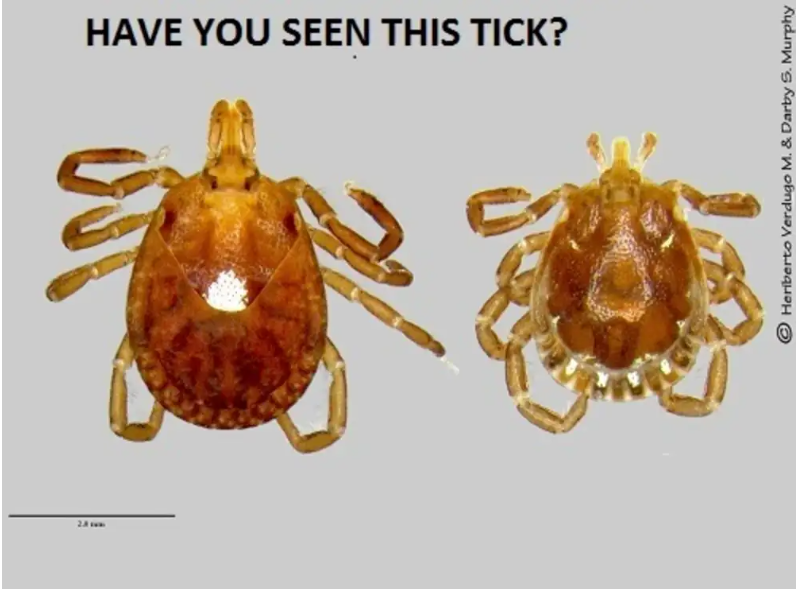 Winnipeg Free Press: Ticks that cause allergy to meat, dairy spotted in Manitoba
September 7, 2023 —
A Winnipeg man is warning people to be on the lookout for a rare tick that can cause an allergy to red meat, after one was found embedded in his dog's skin.
Dean Mason was surprised when a groomer discovered a lone star tick, distinguishable by a white dot on its back, on his miniature goldendoodle, Tika, on Aug. 29.
"She brought it to my attention because she had never seen a tick like that before, either," said Mason. "You could tell right away it was different."
Kateryn Rochon, an associate professor and acting head of the University of Manitoba's entomology department, said the spike in reported discoveries in the province is likely to due people becoming more aware of lone star ticks and eTick.ca, rather than an expanding population.
"We don't have these ticks reproducing here. The ones we find come from somewhere else," she said. "We're not expecting them to become established soon, because our conditions are not suitable. But, those conditions are changing."