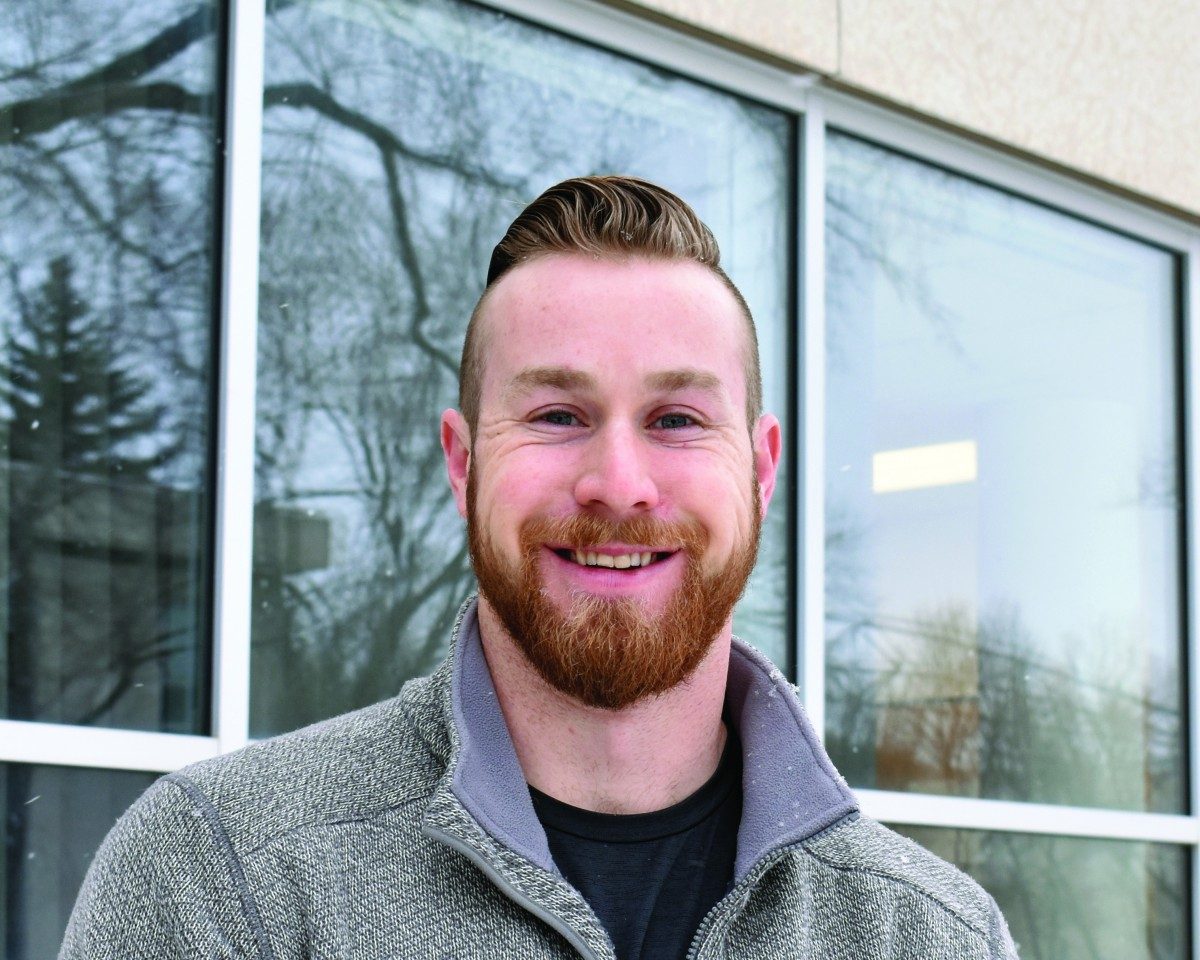 Wide Open – Drew Luhowy
December 18, 2017 —
After graduating from high school in Rossburn, Drew Luhowy wanted to expand his knowledge of agriculture; both at the farm and industry levels.
"I wanted to learn and, more importantly, understand why certain decisions are being made."
Drew chose the agribusiness option of the Diploma in Agriculture program at the Faculty of Agricultural and Food Sciences.
"Both of my parents are alumni," he says, adding that he could have been somewhat biased in his decision. "However," he adds, "the agriculture programs at the University of Manitoba are recognized internationally and I wanted to study at a top-tier institution."
Drew notes his favorite thing about the program was how the positive support provided by the academic staff created an environment for student success.
To those considering entering the Diploma in Agriculture program, Drew says, "Give it a shot! You will never regret a decision to further your education. Beyond the classroom, you will meet people and make connections that will last your lifetime."
Drew has always envisioned returning to the farm and working within the agriculture industry in some way. Looking ahead, Drew plans to carry on into an agribusiness degree program.
The Faculty of Agricultural and Food Sciences offers diverse programs where students are able to focus on what matters to them, whether it's environmental stewardship, animal and plant care, commodity markets, human nutrition, or food safety. Along the way, students build the skills and knowledge that can take them from the field, to the research lab, to the boardroom. For students of Agricultural and Food Sciences, the options are – literally—wide open.
See more stories about students and alumni, and learn more about our programs.