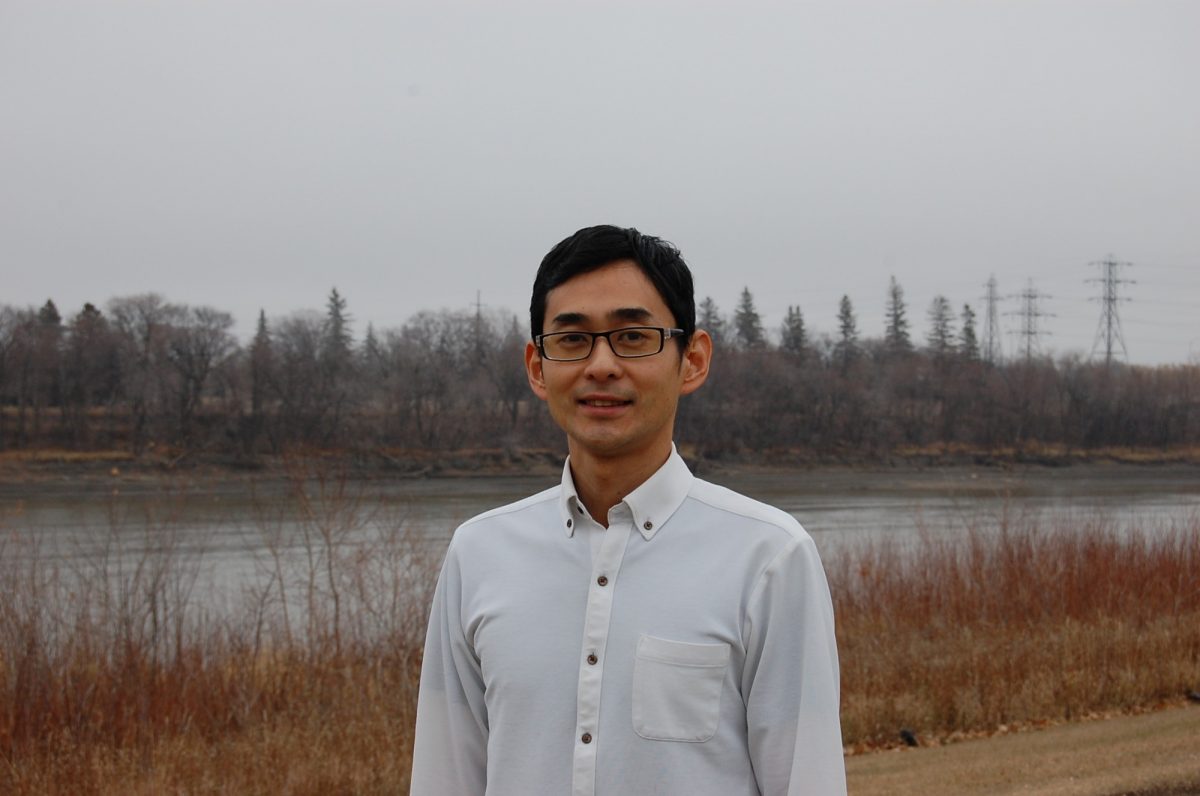 Why you should consider a PhD at the University of Manitoba
November 6, 2020 —
International student Koe Yoshino searched the world to follow his academic passion and was "intrigued" to find the University of Manitoba offered the doctoral program he'd been looking for.
Koe Yoshino, who is from Tokyo, Japan, learned about the UM program after completing his master's degree in peace education at the University for Peace in Costa Rica.
"I am passionate about pursuing my academic interest in peace and sustainability, but it's not easy to find a doctoral program with a focus on sustainability education. I felt very fortunate to encounter such a rare opportunity here at the University of Manitoba."
Yoshino is now studying in a UM cohort program for sustainability and wellbeing in the Faculty of Education.
Yoshino says the University of Manitoba is a choice for many international students because of its high standard of teaching and the student-centered attitude of faculty and staff.
"The University of Manitoba has gained its reputation due to the higher quality of faculty support for students," Yoshino says. "In the Faculty of Education, I always appreciate my advisor's friendly attitude and generous offer of his time for a discussion on my thesis. Other prestigious universities tend to be too busy to take care of students, but as far as my personal experience has shown me, UM is a student-friendly campus in terms of their attitude and devotion to students."
Louise Simard, acting Dean of the Faculty of Graduate Studies, says every year, the UM welcomes international doctoral students from around the globe.
"Students love the opportunity to live in Canada and get a great education while they're here. Our PhD students work directly with outstanding researchers and have the opportunity to contribute work on research that will shape our world."
In addition to his doctoral research, Yoshino works as the International Students Arrival Coordinator. He says international students are very satisfied with the University.
"In my experience over the past five years, I see international students have a positive feeling about UM in terms of its study environment and university staff and instructors," Yoshino says. "Personally, I appreciate receiving a University of Manitoba Graduate Fellowship (UMGF) and other financial support for conference presentations."
Yoshino says international students appreciate UM's reasonable tuition fees. Starting in the Fall 2020 term, UM began offering international doctoral students the same tuition rate as PhD students who are residents of Canada. These are among the lowest fees in Canada for international doctoral students.
"I've had this kind of conversation with other students and most students appreciate the far lower tuition at UM than at other universities," he says. "Living in Manitoba seems to us very safe and affordable in terms of health care and financial support from the government."
Yoshino says many international students are also attracted to UM because of Manitoba's nominee program for those seeking permanent residence status in Canada.
"The program makes us feel more qualified for our permanent residence application in the future. This is one of the great incentives for us to choose UM for our destination," he says.