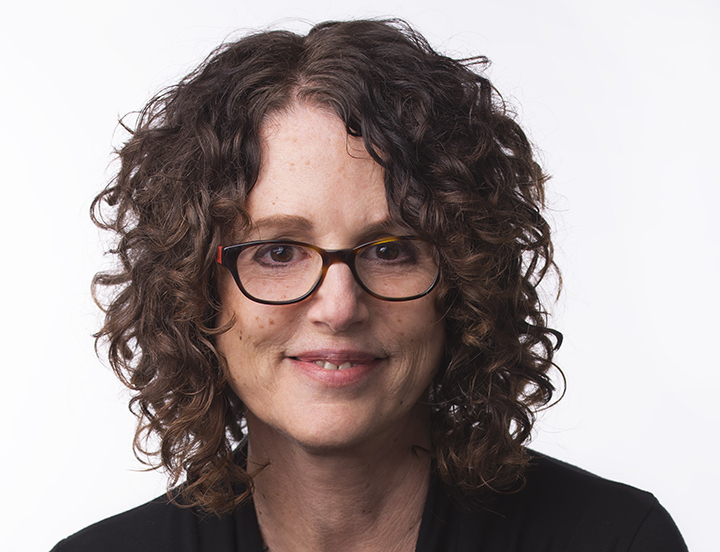 White fragility: Why it's so hard for white people to talk about racism
This year's Robert and Elizabeth Knight Distinguished Visiting Lecturer is Dr. Robin DiAngelo
January 15, 2020 —
Dr. Robin DiAngelo, an educator, author and activist on critical racial and social justice education, will deliver this year's Robert and Elizabeth Knight Distinguished Visiting Lecture on Feb. 6, 2020.
---
RSVP is required by emailing: rsvp [at] umanitoba [dot] ca. Please indicate which location you will be attending.
What: "White Fragility" by Dr. Robin DiAngelo, Robert and Elizabeth Knight Distinguished Visiting Lecturer
When: Feb. 6; Lecture: 3-5 p.m. Doors open at 2 p.m.
Where: Investors Group Athletic Centre, Fort Garry Campus.
Live streaming locations: Frederic Gaspard Theatre in the Basic Medical Sciences Building, Bannatyne Campus
William Norrie Centre, 485 Selkirk Avenue
Northern Social Work Program, Thompson
Rush seating. Please advise of any accessibility requirements in your registration.
The Book White Fragility will be for sale at the event for a cost of $22. Cash, Visa and Mastercard are accepted for payment.
Dr. DiAngelo will be doing a book signing immediately following the lecture.
---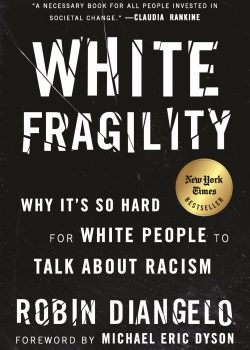 In June 2018, her book—White Fragility: Why It's So Hard For White People To Talk About Racism—debuted on the New York Times Bestseller list. Her work has prompted an international conversation about racism, including a dialogue within our own alumni magazine. It has been called a"vital, necessary and beautiful book" and a "stirring call to conscience."
DiAngelo, who holds a PhD in multicultural education and is an affiliate associate professor of education at the University of Washington, mainly focuses her research in Whiteness studies and critical discourse analysis, and much of her work over the past 20 years has been dedicated to understanding the effects of race, and the blind spots of white people that sustain an unequal society.
UM community members are encouraged to hear DiAngelo speak on this important topic.
"The UM is committed to bolstering human rights, both at home and across the globe, and supporting those who create and nurture an equitable society, " says President David Barnard. "We are proud to officially announce this lecture in conjunction with the anniversary of the United Nations' adoption more than seventy years ago of the Universal Declaration of Human Rights."
"Dr. DiAngelo's work is thought provoking," says Dr. Janice Ristock, Provost and Vice-President (Academic). "Her lecture will provide a great opportunity for our community to engage in this important conversation. Conversations such as these are part of our ongoing commitment toward equity, diversity and inclusion at the University."
Professors and instructors are invited to register their classes for this event. If registering a class or group, please indicate the number of seats required and a contact name/information for the group. Individuals, groups and classes may register; staff should check with their supervisors if they are interested in attending.
The Knight Distinguished Visitors Program
The purpose of the Program is to enhance the quality of higher education at the University of Manitoba and to enrich its academic life by supporting visits to the University by scholars in the fields of commerce, finance, economics, political studies, history and literature, leaders in the areas of commerce, industry and government, and outstanding achievers from other disciplines who have made distinguished contributions to the advancement of knowledge or to cultural, social, and economic development.
The Robert and Elizabeth Knight Distinguished Visitors Program is supported by the R.G. and E.M. Knight Fund established at the U of M to commemorate the lives and achievements of Robert Greenwell Knight and Elizabeth Moore Knight. The program is intended to enhance and enrich Winnipeg's and the University of Manitoba's academic life and discourse on a variety of topics.