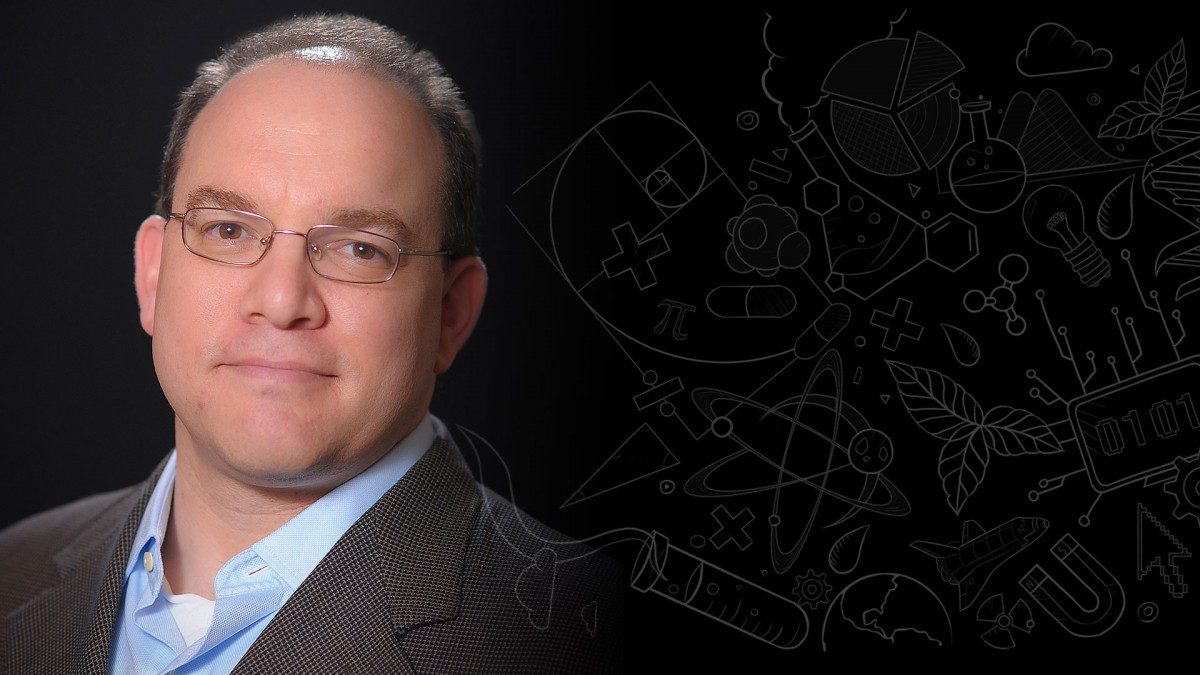 Where Business Meets Science: U of M Alum Jon Meltzer is Making an Impact for the Better
January 22, 2018 —
Jon Meltzer [BSc/92; PhD/00] considers himself fortunate to do what he does for a living. Having been exposed to a wide variety of perspectives, from academia to business to government, Meltzer is uniquely qualified for his current position in senior management at LabCorp, a global life-sciences leader in the field of healthcare diagnostics. It all started with his time at the UofM, and learning what he was and wasn't interested in doing. Although now in a position that is ideally suited to his interests and strengths, Meltzer looks back on time at U of M with a more critical eye.
"In undergrad I was not as curious as I should have been, and career wise I saw only a few well-defined options such as medicine and dentistry … I never explored outside my known universe or asked enough questions. When these options did not work out, it forced me to start thinking that perhaps a pre-defined box wasn't the best fit so I went to grad school and started to be curious. Part of the journey for me included luck in meeting great mentors from different aspects of life. My saving grace was being open enough to listen to these mentors at the right time."
Meltzer's grad school experience included entering a pre-Master's program, then a Master's program in the Department of Anatomy in the Faculty of Medicine. In 1995, Meltzer transferred to the Ph.D. program, at which point his GPA started to climb and he began to win awards, all the while teaching medical students in anatomy labs.
"I loved science, my Ph.D. program, my lab, our collaborators and my supervisor, Dr. Dwight Nance, but I did not have the passion to be a career investigator. I learned valuable skills during my Ph.D. and thought they could be applied elsewhere. Luckily, I had a great supervisor and committee who were open to me exploring areas of curiosity, even including starting a small company as an offshoot of my Ph.D. program. Although the company was not a commercial success, it started me on the business path. Of course, not everyone I encountered was so open to this multi-disciplinary approach. I recall a department member at the time not understanding "why someone would spend time on a Ph.D. if they were just going to industry after graduating."
Nevertheless, Meltzer persisted and received his Ph.D. in 2000. His thesis focused on the neural and endocrine regulation of in vivo splenic immune function in rats. Meltzer then found a position at the National Research Council Institute for Biodiagnostics in Winnipeg, where he worked as a technology commercialization officer for four years under Dr. Ian Smith. An MBA at Duke University's Fuqua School of Business followed in 2006, which allowed Meltzer to broaden his understanding of business. He interned at several places, including the North Carolina pension fund, Duke University's Technology Transfer Office, an early-stage biotech company and a healthcare-focused venture capital fund.
All of these experiences were ultimately helpful in Meltzer securing a position as a Manager of Technology Licensing at LabCorp in 2006. He continued to rise through the ranks and take on new responsibilities, and in 2014 he became a senior vice president of LabCorp. During this time Meltzer had a broad exposure to operations, corporate development and M&A, and led a LabCorp company which focused on innovation.
"LabCorp tests more than 500,000 samples a day from more than 200,000 doctors, from a menu of 4,800 assays. We deliver greater than 1 million test results per day, helping physicians guide treatment and make the best decisions for their patients. We are also one of the largest contract research organizations on the planet and run clinical trials for biopharmaceutical companies. I have input on operations for certain businesses and where we make strategic investments in companies developing promising technologies. Most meaningful to me, I have met people whose lives we have impacted. When we get things right, our company has an enormous impact. It is the combination of science and business together that makes it possible."
Meltzer's time at LabCorp has been filled with opportunities to lead others. He became executive sponsor of LabCorp's MBA leadership development program, designed to attract and retain promising MBA graduates for the company's future. However, Meltzer considers himself as still evolving when it comes to being a leader. He believes that no matter the sector, there are a few universal qualities ideal for a successful leader: curiosity, a passion for their organization and its people, an ability to inspire others to greatness, and a relentless focus on their top priorities.
Now senior vice president of Esoteric Business Units, Meltzer oversees multiple and diverse P&Ls for LabCorp, including businesses focused on oncology, infectious diseases, identity testing and food safety. When asked what it is that appeals to him about both business and science, Meltzer's reply is thoughtful:
"Most people in healthcare are mission-driven, in that they have a calling to positively impact the human condition in some way. The ecosystem concept in healthcare is important because collectively you need input from many stakeholders – universities, companies, government and supporting functions – and the combination of science and business to bring innovation forward. Each person must find where they fit in the ecosystem and what is most important to them along the way. I am fortunate to have been exposed to all of these sectors. It's about finding your place.
"I wanted to make an impact, and after being exposed to academia, government and the private sector, I felt that I belonged in industry. That may change as I continue to evolve, but for more than a decade, I've been in an ideal situation. I don't think I would have ever been there without the grounding, education, support and life exposure I received while at the U of M."
---
Dr. Meltzer is one of seven outstanding Alumni being honoured at the upcoming 2018 Faculty of Science Careers in Science – Pathways to Achievement Honoured Alumni Awards event.
What: 2018 Pathways to Achievement Honoured Alumni Awards
Topic: Careers in Science, Alumni and Student Mixer
When: Thursday, February 1, 2018, 3:00 p.m. (Doors open), 3:30 p.m. (Panel starts)
Where: Marshall McLuhan Hall, 2nd Floor, University Centre, University of Manitoba, Fort Garry campus
Reception to follow, all are welcome to attend.
Individual department events also planned. More details to follow.