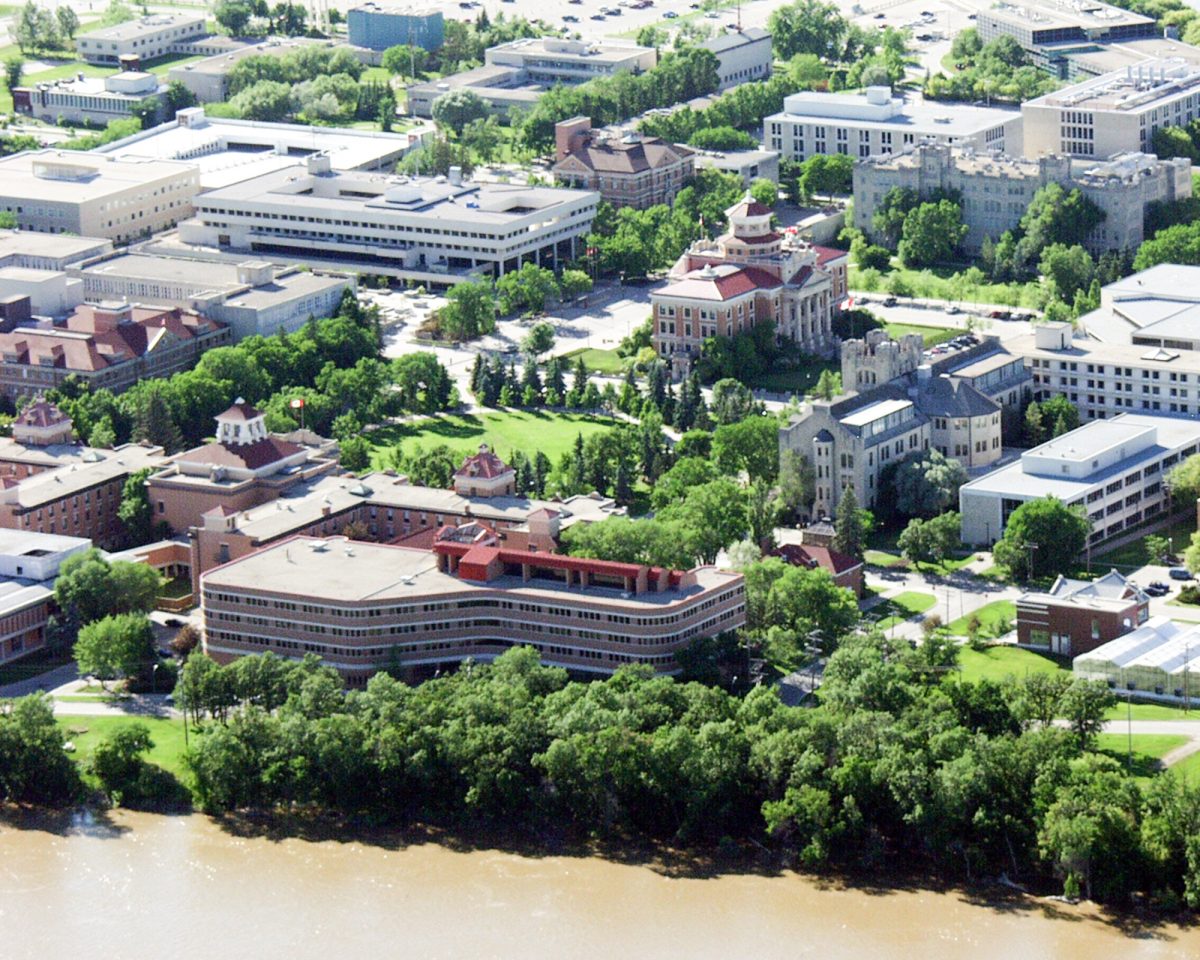 What to know about UM road construction this summer
2023 summer construction, Transit reroutes and parking lot closures
Updated July 14/23
Dafoe Road has now reopened. Read on for an update on 2023 summer road construction and infrastructure renewal expected on campus.
Summer 2023 construction updates
Watch for further updates regarding construction on Dysart Road, University Crescent and corner of King's Drive and Freedman Crescent. Barricades and safety signage will be posted to safely direct pedestrians, cyclists and vehicles. Take caution at all times during construction to ensure everyone's safety.
Currently:
Zone 1: Dysart Road closed at Sidney Smith Street for a steam line replacement. Completion anticipated in September. See previous story: UM Today | Dysart Road closure — update (umanitoba.ca)
Zone 2: Curry Place south of the Education Building will be impacted by storm sewer repair starting early July.
Zone 4: University Crescent will be impacted by construction and landscape improvements throughout the summer. A watermain repair at the corner of King's Drive and Freedman Crescent starts mid-July.
Campus-wide road, parking lot and walkway repairs in July.
See map below. (Click to enlarge.)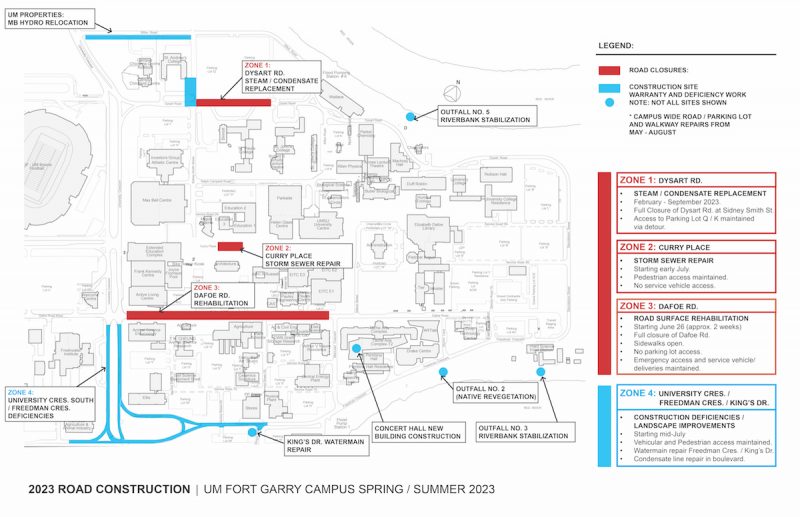 To stay informed about traffic impacts for vehicles, pedestrians and cyclists, visit the service disruptions webpage.
For any questions, contact Vanessa Jukes Strutt, MALA, CSLA, PMP, Project Manager, Architectural & Engineering Services, Physical Plant, at Vanessa [dot] Jukes [at] umanitoba [dot] ca