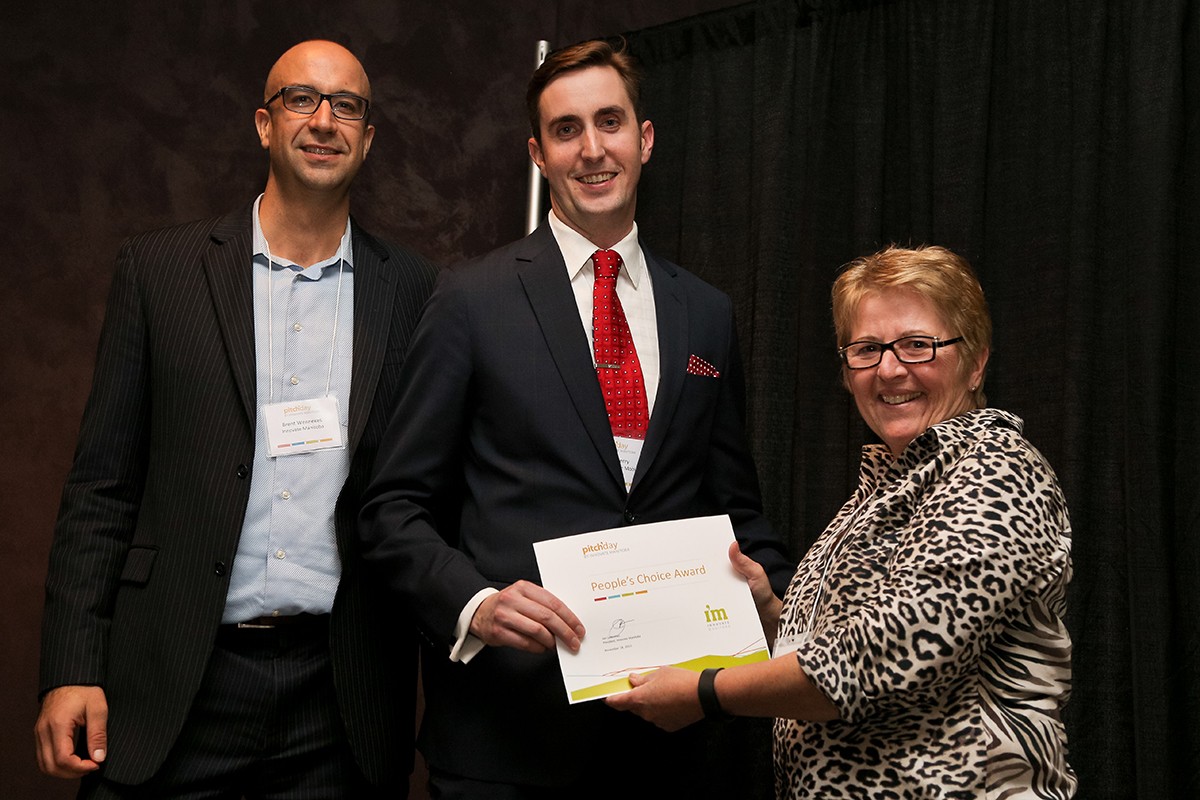 WFP: Students win big at Innovate Manitoba's Pitch Day
November 19, 2015 —
On Wednesday, November 18 Innovate Manitoba hosted Pitch Day. This dynamic event allows anyone with a business idea to deliver a two-minute pitch to an expert panel of judges and an audience from Winnipeg's entrepreneurship and innovation communities.
Two U of M graduate students performed very well at the annual event. Jesse Perry, an MBA student in the Asper School of Business, and Sandeep Kaur, a MSc. student in the department of physics and astronomy, Faculty of Science, earned accolades.
The Winnipeg Free Press reported on these awards:
Student Jesse Perry's Comfort Wave Mobile Imaging took second prize but also won the People's choice award as well as best student pitch for total prizes of $4,000.
Comfort Wave is a microwave technology developed at the University of Manitoba designed to do pre-screening for breast cancer in a quick, inexpensive and safe way, potentially saving the health-care system millions of dollars, not to mention giving patients peace of mind.
They topped a stellar field of 15 business pitches that included Dragon's Den veteran Ali Esmail's automated prescription service popRX Inc. as best product and Matt Cibinel's enterprising Giftmail as best technology pitch.
University of Manitoba researcher Sandeep Kaur won for best research pitch for a novel microwave-based technology that can locate survivors in disaster zones.