WFP: Right place at the right time
Mark Evans, head of Winnipeg Financial planning software company Conquest Planning Inc, announces new deal with IG Wealth and Canada Life
April 18, 2021 —
UM Computer Science Alum Mark Evans [MSc/86, PhD /88], head of Conquest Planning Inc., is bringing Silicon Valley next-generation digital leadership and innovation to Winnipeg and revolutionizing the financial planning industry.
Artificial intelligence algorithms developed by Conquest will allow financial planning advice to be elegantly delivered in an interactive, online manner with the ability to provide limitless options and instantaneous presentations relative to clients' financial planning goals.
IG Wealth Management started discussions with Conquest 18 months ago and they committed to adopting the technology in May and went live with a small user group of 150 advisers in September. In December, IG Wealth rolled out Conquest's platform nationally and its 4,300 advisers coast to coast are now starting to use it with their one million clients.
Winnipeg Free Press writer Martin Cash reports:
On Thursday, Canada Life, a sister company to IG and part of the Power Financial group of companies, announced it will begin rolling out Conquest's platform this summer with some of its advisers. Brent Allen, IG Wealth Management's senior vice-president and head of the distribution of its financial services, said the company is proud to be first in the market with a next-generation digital tool. Brent Allen, IG Wealth Management's senior vice president.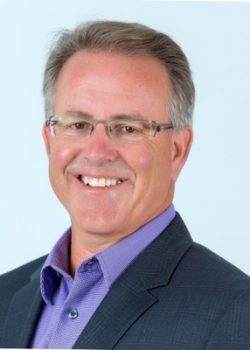 The company recently commissioned a study that found 87 per cent of people who currently work with financial advisers want their advisers to provide them with cutting-edge digital experiences. "The future is digital and that is the investment we are making," Allen said.
Read the full story at www.winnipegfreepress.com.
Related Stories: