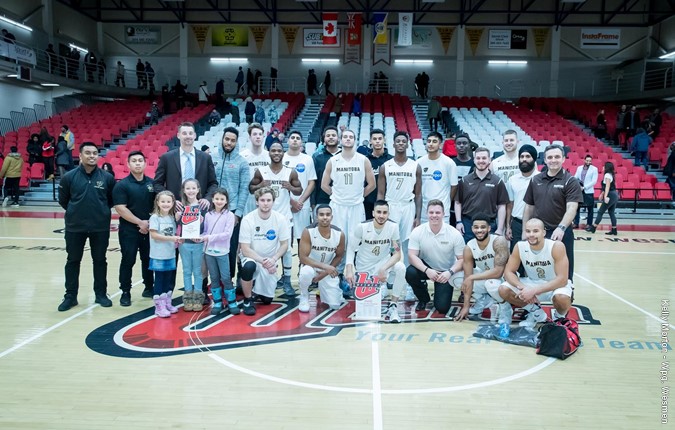 Wesmen Classic champions
Bisons beat Alberta to win ninth title
January 4, 2017 —
The University of Manitoba Bison men's basketball team ended 2016 by defeating the University of Alberta Golden Bears 86-78 and claiming the championship at the 50th Wesmen Classic.
It was the first time the herd has received back-to-back wins since 1985-86.
Fourth year guard Justus Alleyn led Manitoba with a game high 22 points, including three-three pointers.
The Bison men have a conference bye this week before heading to Regina to take on the Cougars starting January 13.