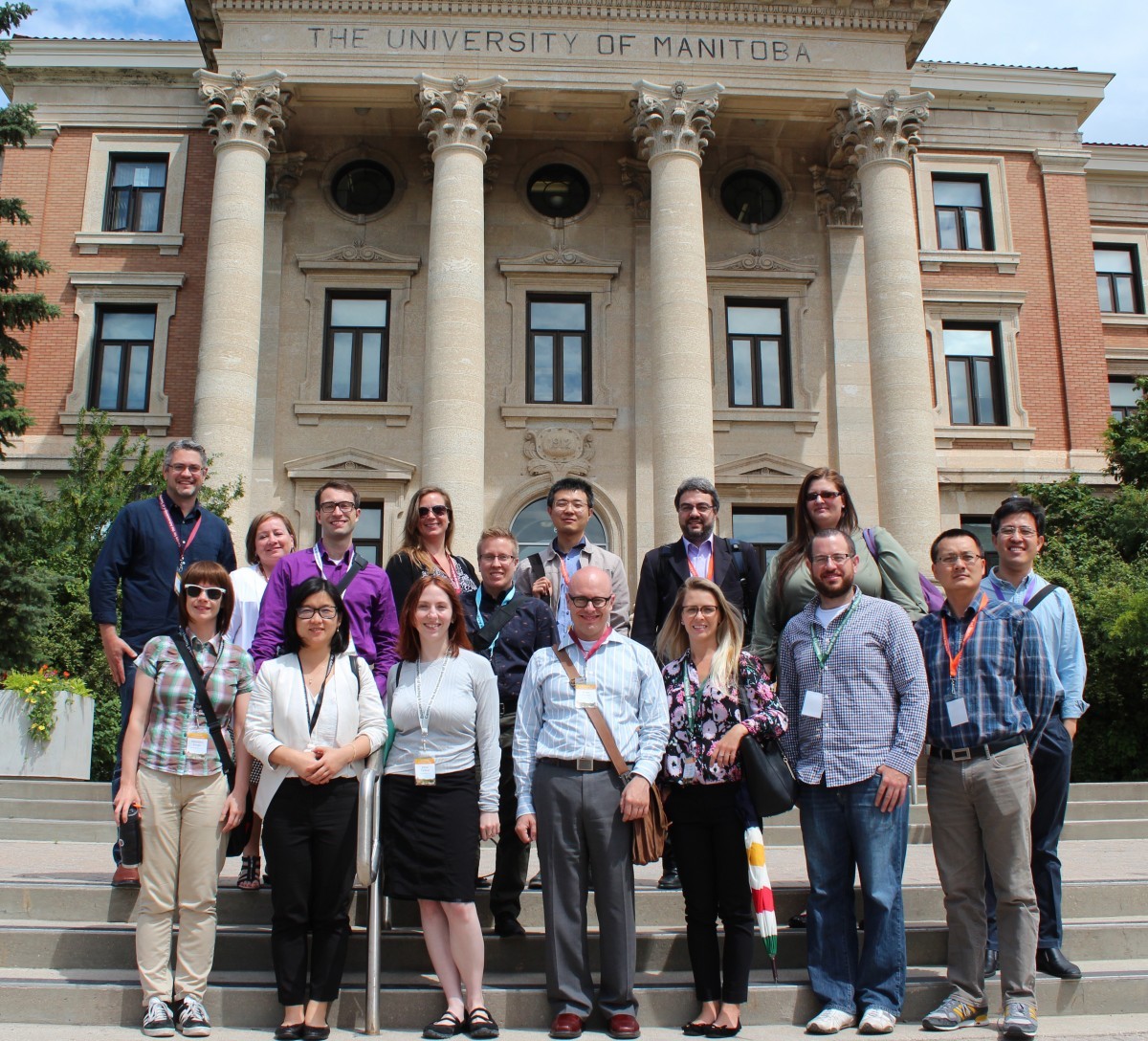 Welcomed with open arms
New Faculty Orientation makes new faculty members feel at home at the University of Manitoba
July 11, 2016 —
On July 6 and 7, the university welcomed 75 new faculty members from a variety of countries, provinces and cities.
The Centre for the Advancement of Teaching and Learning (The Centre) hosted the two-day New Faculty Orientation to showcase what the university has to offer.
The Centre contributes to the practice and scholarship of teaching through guidance, collaborative problem-solving, and research with respect to teaching and learning effectiveness, curriculum planning and institutional policies. The University of Manitoba has made inspiring minds a top priority (U of M's 2015 to 2020 strategic plan, Taking Our Place), and the Centre is committed to assisting faculty achieve their teaching goals.
"New Faculty Orientation is open to all new faculty members including professors, librarians, instructors and UMFA members," said Janice Ristock, Provost and Vice-President Academic. "We want them to feel welcomed to the university by introducing them to all of the resources that are in place on campus."
The day began with greetings from University of Manitoba President and Vice-Chancellor David Barnard. This was followed by a keynote address from Faculty of Law professor Karen Busby.
Further sessions included: "Introduction to the orientation and an overview of the Centre" by Mark Torchia, executive director of The Centre, and "Understanding How the University Works: University Governance and Collegiality" with Jeff Leclerc, university secretary, and Archie Cooper, senior scholar and Professor Emeritus of occupational therapy.
Thursday's events included a panel presented by Arran Caza, professor, Asper School of Business; Jocelyn Thorpe, professor, Faculty of Arts and Jake Stout, professor, Faculty of Science.
Stout was honoured to welcome new faculty to the university.
"I'm thankful for the opportunity to have met new faculty, and I'm happy to have the opportunity to share what I learned at New Faculty Orientation when I started," said Stout. "It introduced me to the wealth of resources available to faculty at the U of M which I found to be invaluable for quickly getting my research program and teaching up and running."
Capping off New Faculty Orientation was a guided tour of the Fort Garry Campus.
New faculty were also invited to browse the booths set up in University Centre by offices including research services, the Faculty of Graduate Studies, Human Resources, and the copyright office. New members will have an opportunity to find out everything from how to get their identification cards to available university services and campus life.
"It's important to showcase our university to newcomers as they shape their careers and spend their time with us on our campus," said Ristock.