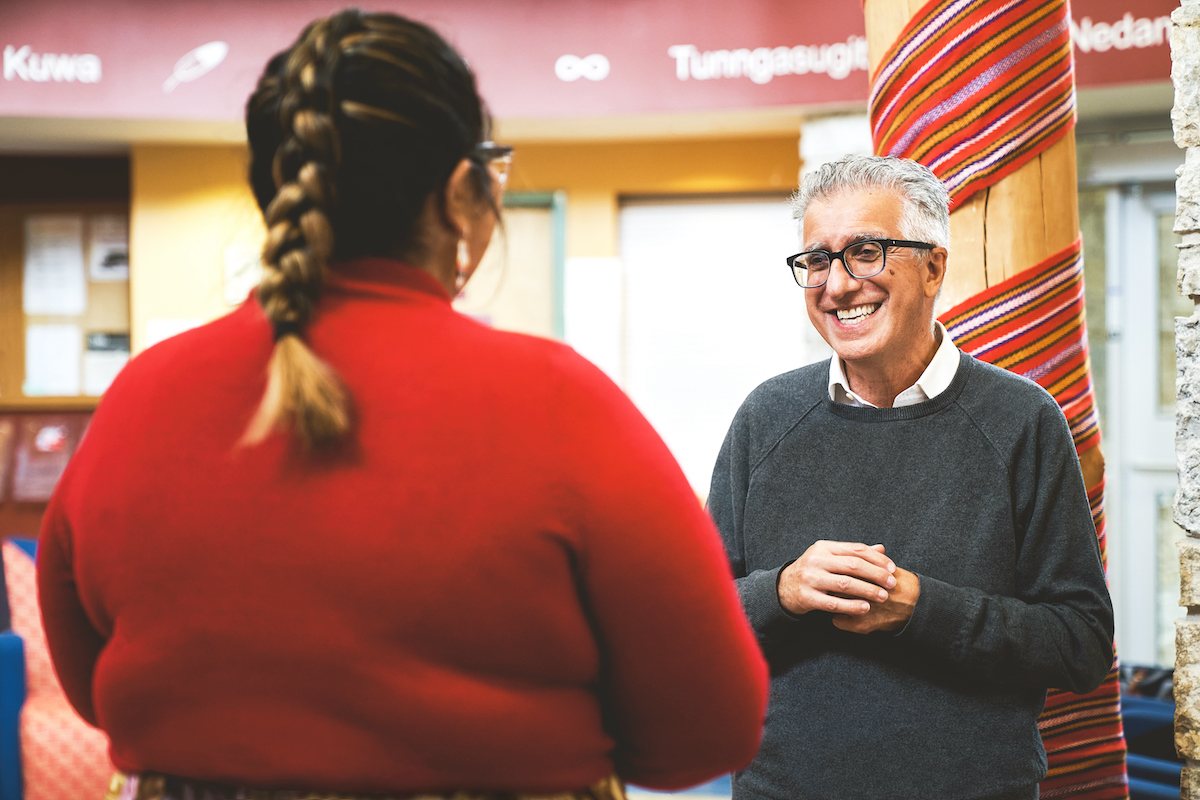 Welcome to Fall Term 2022
A message from UM President and Vice-Chancellor Michael Benarroch
September 6, 2022 —
Welcome to Fall Term 2022!
The halls are bustling with masked students, Homecoming is in-person, the Bisons will play for fans again, and the coffee lines across campuses are longer as we begin an in-person Fall Term.
Thank you to everyone who is helping navigate these transitions and supporting our students and community. A thriving university is possible because each of us gives our best to work and learn and grow together.
That is why I value every opportunity to connect, and prioritized meaningful engagement throughout the pandemic. Now that we're back in person, we're building on what we've done before with an exciting month of in-person activities.
On Sept. 9, there are fun events planned across our campuses to celebrate the exceptional efforts of faculty and staff over the last few years.
Of course, Sept. 21-24 is Homecoming 2022, with something for everyone. Cheer on the Bisons at the free home-opener games, enjoy music from some incredible UM talent at the concert, celebrate at Indigenous Homecoming, or get inspired at the Distinguished Alumni Awards.Also this month, I'm excited to launch a new podcast series, "What's the Big Idea?", which features discussions with UM's big thinkers including Dr. Marcia Anderson, Robert Mizzi and Dr. James Blanchard. The first episode is my interview with one of UM's most prominent alum—Nobel Laureate and astrophysicist James Peebles. It's out of this world! Listen wherever you enjoy podcasts starting Sept. 21.
Finally, on Sept. 28, I invite you to join my first President's Town Hall where Mike Emslie, CFO and Comptroller, and I will present on UM's financial health and budget process. I welcome this opportunity for dialogue on these important topics. Details will come out later this month.
It's wonderful to see our community come together. Let's continue to support our health and well-being by wearing masks indoors, respecting social distancing and staying home when we aren't feeling well.
Thank you for all your contributions to our community. I wish you a healthy and successful Fall Term.