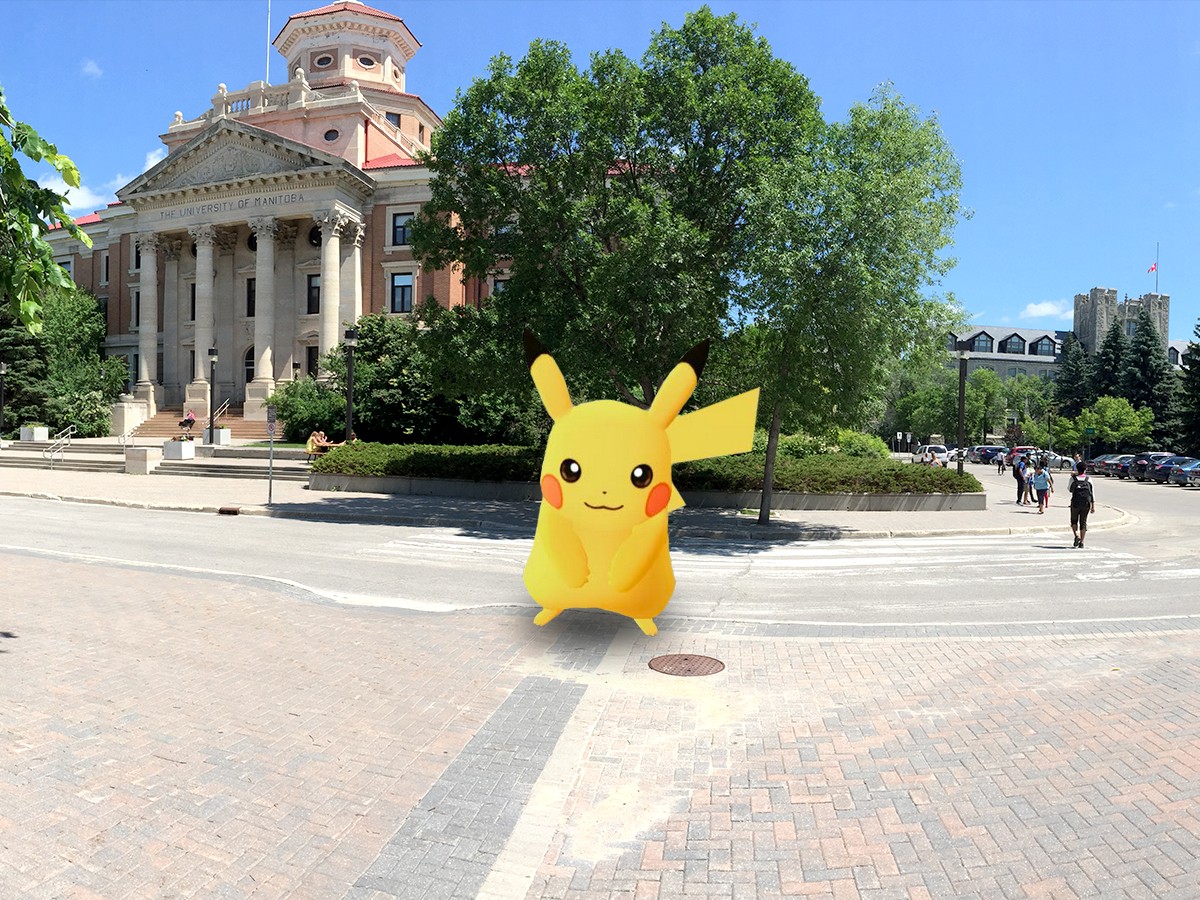 Welcome Pokémon Go Trainers
Play smart. Play safe. Don't be a Team Rocket and ruin this for everyone
July 18, 2016 —
Hello and welcome Pokémon Go Trainers.
As you begin to hunt for Pokémon on the beautiful University of Manitoba campus, we'd like to ask for your cooperation with a few things.
We ask that you:
Remember that some deeply serious scholarly and scientific stuff is happening at the university, so please don't disturb our faculty, staff and students.
Do not enter laboratories or offices without permission.
Be quiet in libraries and hallways.
Be mindful of your surroundings, especially around roads and equipment.
Let us know when you find something great! (#umanitoba)
If you have questions about our rules or are concerned for either your or someone else's safety, please call Campus Security at 204-474-9312.
Enjoy exploring our great campus spaces. Good luck and happy hunting!