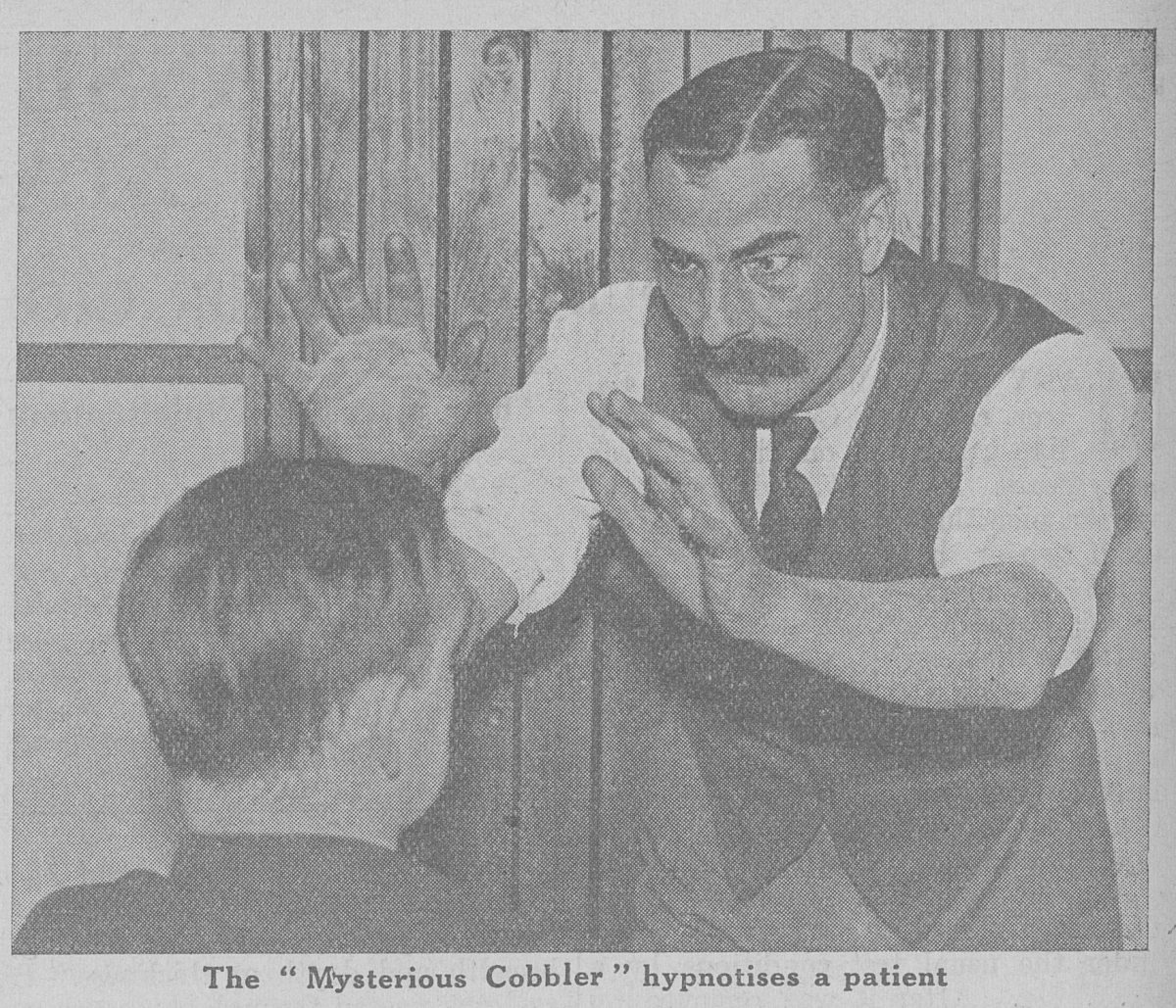 We saw it coming
British spiritualist newspaper published since 1932 now available on UM Digital Collections
A newspaper dedicated to spiritualism and the spirit life since 1932 was recently added to UM Digital Collections Psychical Research and Spiritualism collection. The collection was launched October 31, 2019.
Over the years, UM Archives & Special Collections has acquired a number of historical photographs, manuscript collections and rare books of psychical research, the paranormal and spiritualism. Of those, probably best known are the Hamilton family fonds, which detail Dr. Thomas Glendenning and Lillian Hamilton's investigations of psychic phenomena in Winnipeg between 1918 and 1945.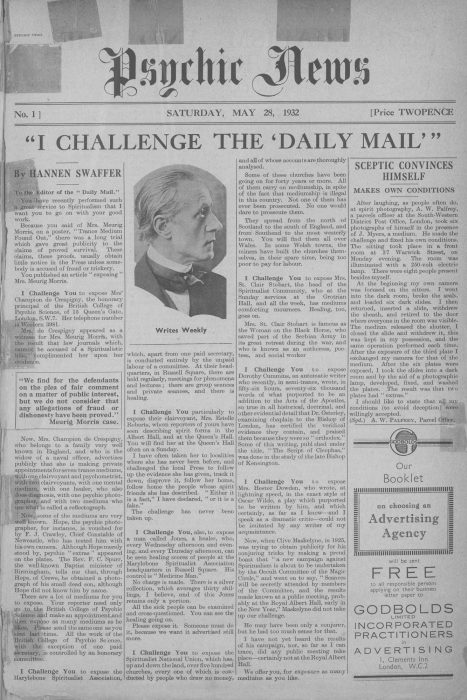 Founded by British journalist Maurice Barbanell, Psychic News is a British spiritualist newspaper that ran until July 2010. In 2011, the newspaper resumed publication as a monthly magazine.
The newspaper covers an international history of spiritualism and physical research, and includes articles and advertisements that discuss spiritual healing, psychokinesis, ectoplasm, and other paranormal topics. Learn more about Psychic News here.
The University of Manitoba Archives & Special Collections and the University of Manitoba Libraries' Research Services & Digital Strategies have made the newspaper available on UM Digital Collections. Currently you can view issues from the first 35 years of the newspaper's publication – 1932-1967, with the remainder coming online at a future date.
To dig a little deeper into ghosts, séances, paranormal activity, the afterlife, and UFOs, the University of Manitoba Archives & Special Collections has many Psychical Research and Spiritual Collections.
Our thanks to the many UM Libraries staff involved in the project; and, an extra special thanks to Archives volunteer Walter Meyer zu Erpen and former Psychic News editor Roy Stemman for all their extra efforts to ensure this project could come to fruition.