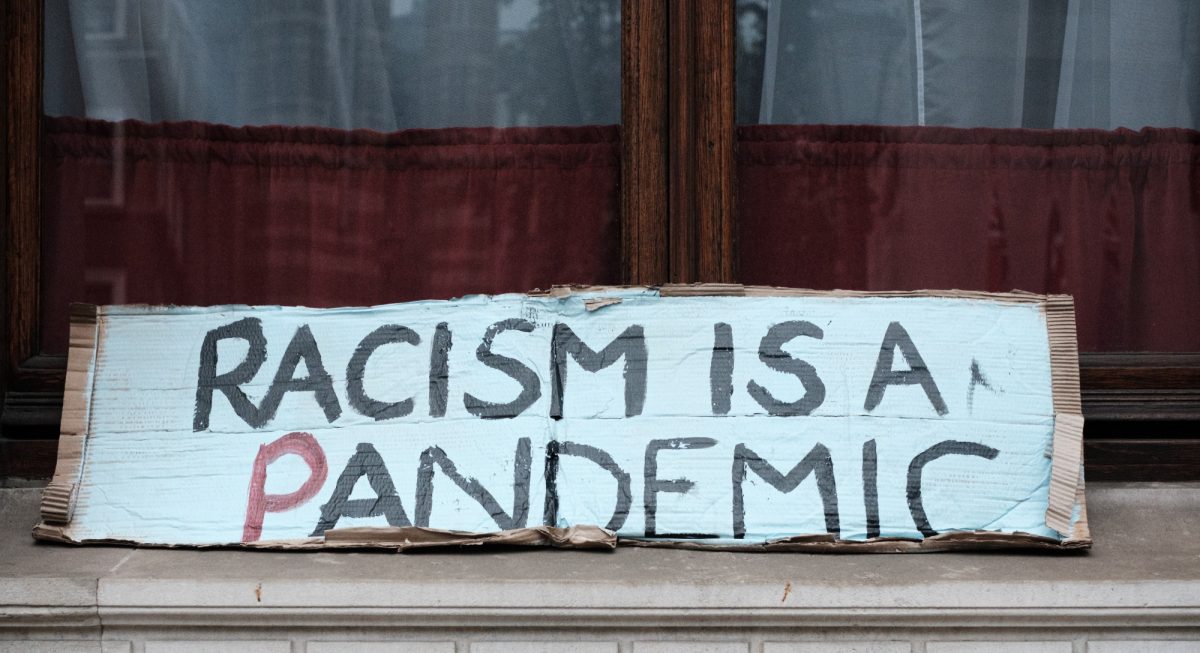 Walking the Talk
March 3, 2022 —
Since the Rady Faculty of Health Sciences passed Canada's first post-secondary institutional anti-racism policy in August 2020, receiving local and national attention, the focus has shifted to educating key stakeholders about the policy and implementing it across the Rady Faculty's five colleges.
Toward the goal of "walking the talk," a new educational module in the form of a slide presentation has been created to introduce the Disruption of all Forms of Racism policy to students, staff, faculty and the public.
The online module, available as of February 2022, provides an introductory understanding of concepts related to racism, including discrimination and harassment, and covers procedures for reporting racism, as well as faculty's duty to educate others about racism and intervene when witnessing racist acts.
"Right now, we're really focused on building foundations for anti-racist change within the Rady Faculty, and education is a key aspect of this foundation," says Marcia Anderson [MD/02], vice-dean Indigenous health, social justice and anti-racism.
"It's important that people understand the many different ways that racism can impact members of our community, as well as the people and communities we serve. It is only once we can identify and understand how racism is operating that we can intervene to create change."
The module, which includes the option of audio narration by Anderson, discusses the historical context of racism up to the present, and how it has directly affected the health and well-being of generations of people who live in Manitoba and Canada.
"It's a recognition of the histories of dispossession, enslavement, settler colonialism and genocide, and the ongoing violence related to that," says Dr. Delia Douglas, anti-racism practice lead for the Rady Faculty. "The anti-racism policy is an affirmation of the humanity, rights and dignity of BIPOC (Black, Indigenous and other people of colour) members of the Rady Faculty."
The module provides an accessible way for people to engage with the policy, Douglas says. Faculty members can share it in their classrooms to ignite conversation.
Different forms of racism are defined in the module, along with the steps one can take to disclose or report experiences of racism without fear of reprisal or other adverse consequences.
"On a regular basis I hear from learners about the racism they experience," says Anderson. "Health professional education is hard for everyone, but the addition of experiences of racism or of being in unsafe learning environments makes it even harder for BIPOC learners.
"This can lead to feelings of isolation, trauma, stress or burnout. It can impact academic performance. People have to spend time and energy on debriefing or processing these experiences of racism, which takes away from their time for other academic, social or personal activities.
"These experiences aren't rare or exceptional, and they cause harm. We have to work to create change."
The Disruption of all Forms of Racism policy is intended to complement existing policies, such as the Respectful Workplace and Learning Environment policy and the Student Non-Academic Misconduct and Concerning Behaviour procedure, that were also created to foster a safe learning and working environment.
The Disruption of all Forms of Racism Module 1 is available on the UM website: https://umanitoba.ca/health-sciences/office-anti-racism#learning-module